2 arrested following gunfight in San Augustine County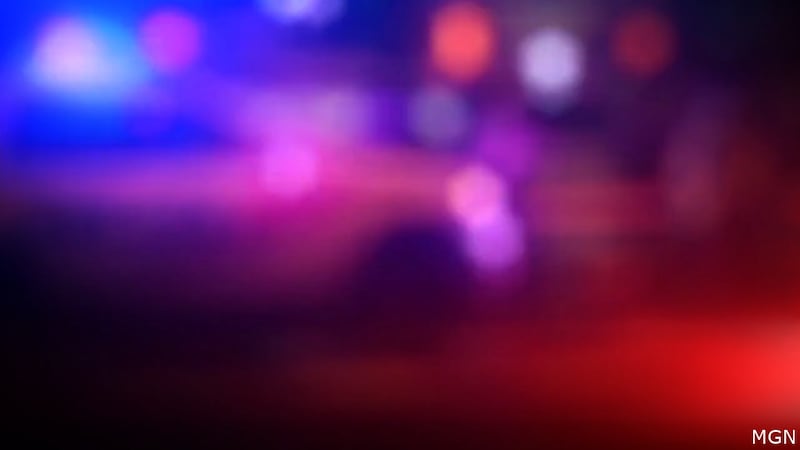 Published: Nov. 3, 2023 at 5:33 PM CDT
SAN AUGUSTINE COUNTY, Texas (KTRE) - Two men are in jail after a Monday gunfight in San Augustine County.
According to 1st Judicial District Attorney of San Augustine County Paul Robbins, Jason Simmons and Michael Simmons, both of the El Pinon Community in southern San Augustine County, were arrested Thursday morning during the execution of two arrest warrants. The warrants were issued after a shooting on Monday afternoon around 5 p.m. near FM 705.
According to Robbins, Xavier Leday and Autumn Davis, both of Baytown, were in the area to visit family. The two were traveling in a golf cart on the roadway around 5 p.m. near the Simmons' residence. The Simmons then confronted the two on foot in the roadway while carrying weapons, and according to Robbins, instigated a gunfight. During the altercation, Leday was shot four times and Jason Simmons was shot once.
After the report of the gunfight, a search warrant was obtained for Michael Simmons' home. The warrant was executed Thursday morning by San Augustine County Sheriff's Office, San Augustine Police, and the San Augustine DA's Office. Robbins said that the local resources of the county were considered sufficient and capable to carry out a high-risk warrant of this nature, and both Jason and Michael Simmons were arrested without incident.
Robbins said that several complaints have been made against the Simmons, who are believed to have been "terrorizing the community" for some time now. According to Robbins, each altercation has been dealt with by San Augustine authorities accordingly.
Leday was taken to a Houston area hospital for treatment. His condition has not been reported. No other injuries were reported in the altercation.
Jason Simmons is being held in the San Augustine County Jail on one count of aggravated assault with a deadly weapon and possession of a firearm. Michael Simmons is being held on three counts of aggravated assault with a deadly weapon and deadly conduct.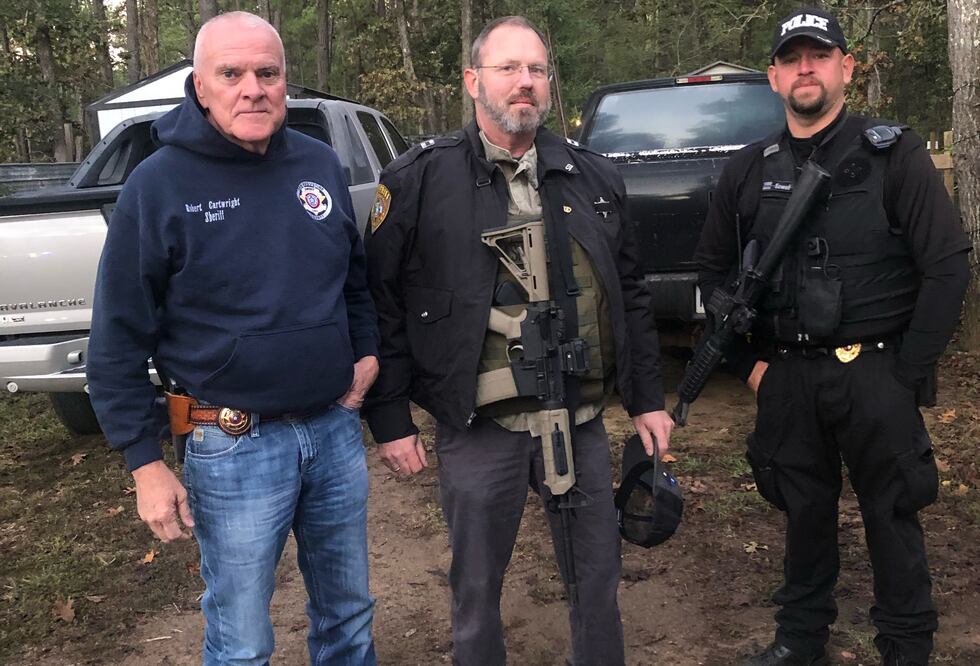 Copyright 2023 KTRE. All rights reserved.