DiGiorno debuts the Thanksgiving pizza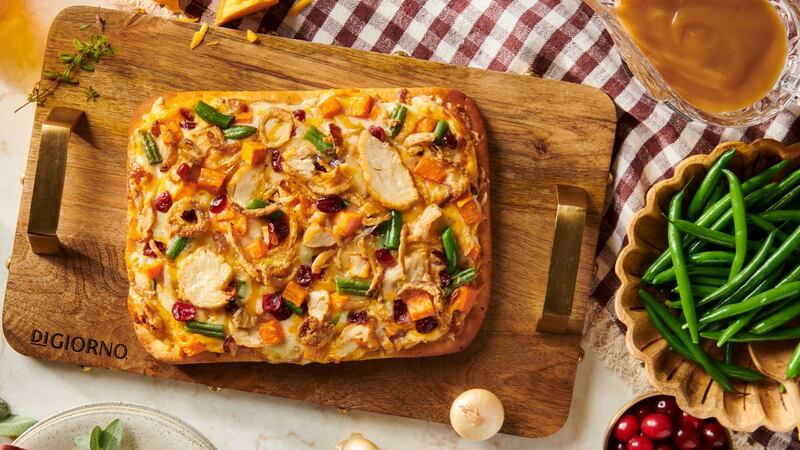 Published: Nov. 1, 2023 at 2:32 PM CDT
(CNN) - Get ready for a pizza that's true to DiGiorno's promise because it most definitely isn't delivery!
The company's Thanksgiving pizza is perfect for people who don't feel like cooking for the holiday.
Toppings include the obligatory turkey, sweet potatoes, green beans, cranberries, and crispy onions.
It even has gravy.
If you need some time to think about it, that's OK. You can only get it on DiGiorno's website, and it's already sold out.
But the company promises it will release more pizzas for pre-order every Wednesday until Thanksgiving.
Copyright 2023 CNN Newsource. All rights reserved.