All lanes reopen on Tyler's Loop 323 after being blocked by flipped fuel tanker
Published: Oct. 31, 2023 at 5:28 AM CDT
|
Updated: Oct. 31, 2023 at 2:04 PM CDT
TYLER, Texas (KLTV) - Crews have cleared a wreck involving a flipped fuel tanker on Tyler's Loop 323.
Shortly after 3 a.m. Tuesday, Red Springs Volunteer Fire Department responded to the 400 block of North Northeast Loop 323.
Both eastbound lanes of Loop 323 were shut down and only one westbound lane was open. As of 1:570 p.m., all lanes have reopened. The truck has been towed from the scene and crews remain working on the site.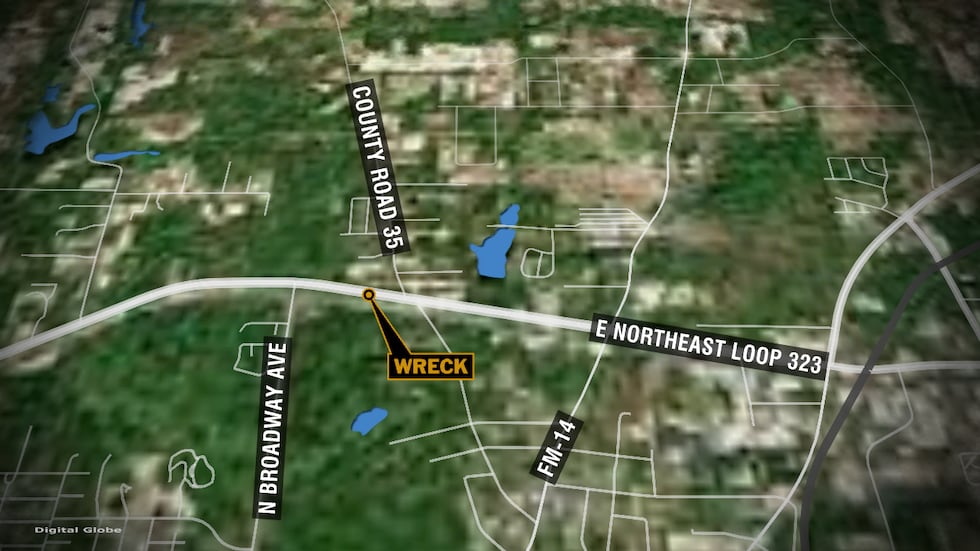 A tanker transporting an unknown fuel had toppled into the grass median from the westbound lanes, between Farm to Market Road 14 and Lavender Road.
A second tanker offloaded the fuel from the wrecked truck.
As of 8:30 a.m., both eastbound lanes were shut down, in addition to the inside westbound lane.
Traffic was slow-moving through the area.
The condition of the driver was not immediately available.
The Smith County Sheriff's Office, Texas Department of Public Safety, Smith County Fire Marshal's Office, Tyler Fire Department, and UT Health EMS were also at the scene.
Copyright 2023 KLTV. All rights reserved.