Longview first responders rescue driver from partly submerged SUV
Published: Oct. 30, 2023 at 1:49 PM CDT
|
Updated: Oct. 30, 2023 at 6:35 PM CDT
LONGVIEW, Texas (KLTV) - The Longview Fire Department were called to a water rescue Monday morning.
It happened in the 400 block of West Loop 281 near the intersection of McCann Road around 9 a.m. According to Longview Fire Marshal Kevin May the call initially came in as a jaws call across from Best Buy on the loop.
"A vehicle had left the roadway, went down the embankment, ended up in the ditch, bar ditch. It's part of the creek which had quite a bit of water in it," May said.
When they arrived, they realized they didn't need the jaws of life.
"But we had to put on our personal floatation devices, life jackets, go out into the water and get the driver out of the vehicle and get him back up on dry land," May said.
May said a few years back the department equipped all their fire apparatus with life jackets and throw bags:
"Just for this type of incident since we do get quite a bit of high water when we do have a heavy rain. It just makes it a lot easier because even though we do have the water rescue team, time is of the essence," May said.
He said at times, like today's incident, they just need floatation to pull someone out of the water.
"With the water being cold, the temperature being cold, hypothermia sets in really quickly," May said.
May said the driver had hydroplaned, went over the median, down the embankment and into the ditch.
"Fortunately, the rain is starting to come in. We need it desperately, but everyone just needs to slow down and pay attention to their surroundings," May said.
May said the driver was pulled out of the vehicle within minutes.
LFD said the driver said he was not injured and was not transported to a hospital by ambulance.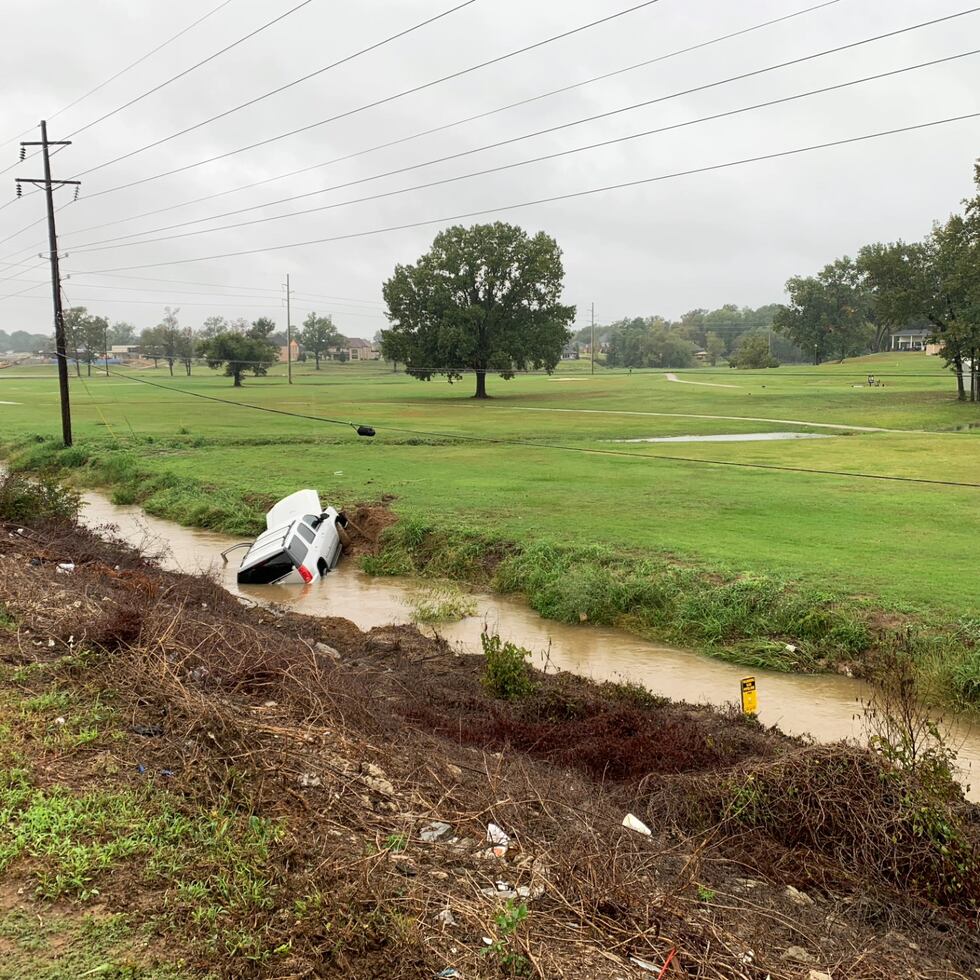 Copyright 2023 KLTV. All rights reserved.