Mark in Texas History: Lindale's Duck Creek recognized as site of erosion prevention innovation
Published: Oct. 28, 2023 at 6:40 PM CDT
LINDALE, Texas (KLTV) - Duck Creek rises two miles north of Carroll in northwestern Smith County, and there's quite a bit of history behind it. It runs thirteen miles, just south of the Sabine River and north of Lindale Club Lake.
Back in the 1930s, many East Texas farmers started seeing crops become smaller and smaller. After some research, it was determined that part of the problem was caused by the fact that farmers planted crops in rows, which created the right conditions for soil erosion to develop.
The red clay was covered by gravel along with fine sand, but near the creek's mouth the soils would not drain properly.
In 1929, the Duck Creek soil erosion project was established to find ways to control this process. Five years later, the watershed became the site of a project for testing erosion-control procedures. Landowners in the 25,000-acre area worked with federal officials to put a conservation plan in place for each farm.
The Civilian Conservation Corps, under President Franklin Roosevelt, provided a labor force for constructing dams and fences, in addition to planting trees and grass in Lindale. Not long after that, engineers, biologists, agronomists and foresters began using the Duck Creek area for training.
A historical marker was put on the site of the depression-era research station in 1984 and has stayed there to this day.
If you'd like to check out the marker, it's in Lindale at 19482 Old Mineola Highway.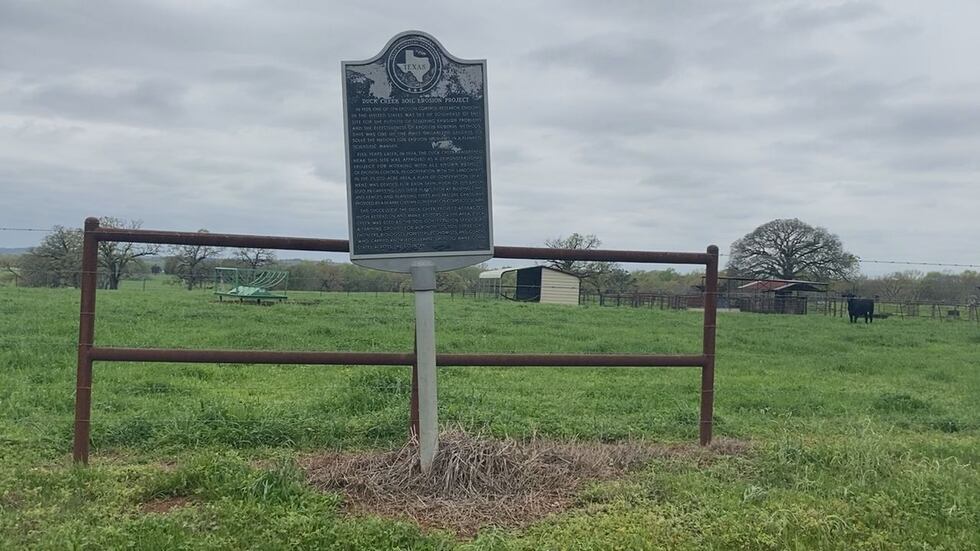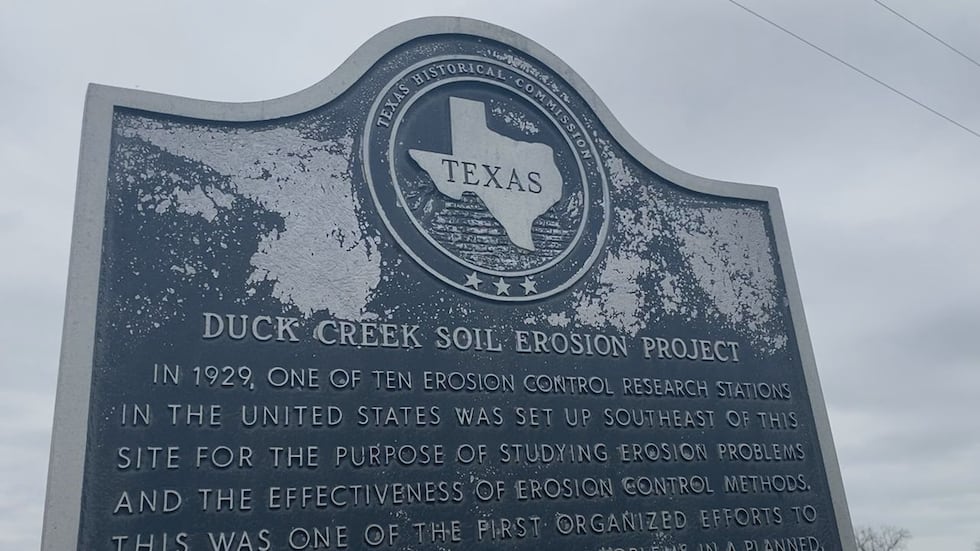 Copyright 2023 KLTV. All rights reserved.