Former Olympic figure skater Tara Lipinski welcomes baby girl via surrogate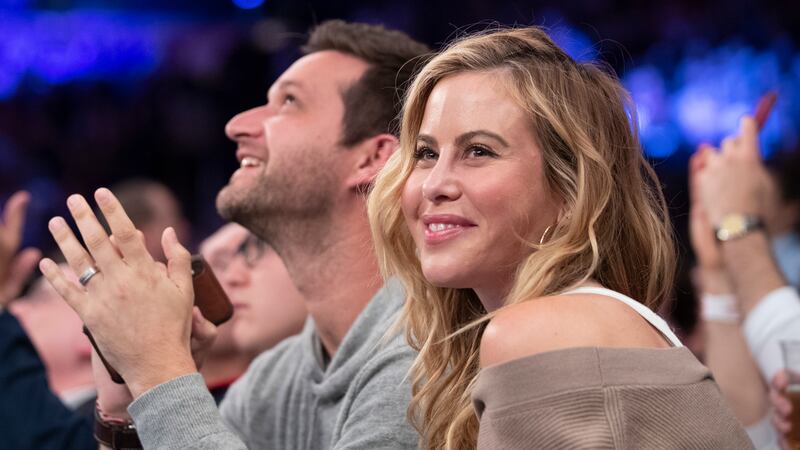 Published: Oct. 25, 2023 at 1:31 PM CDT
(Gray News/TMX) – Olympic gold medalist Tara Lipinski announced on Wednesday that she and her husband Todd Kapostasy welcomed a baby girl via surrogate after a five-year battle with infertility.
The former figure skater shared the news of Georgie Winter's birth on her "Unexpecting" podcast, where she chronicled the long process of trying to conceive.
"I feel a happiness that I haven't ever felt," Lipinski said. "It's just a happiness that, A) I didn't think I was ever going to feel, and, B) I'm feeling it and it's surreal and I'm trying to remind myself that this is real life, because there are parts of me that it, really, sometimes, I'm kind of just like, 'Is this real?'"
The couple began trying to conceive in 2018. Lipinski underwent several rounds of in vitro fertilization and had four miscarriages.
During the process, she was diagnosed with endometriosis, a condition that causes cells that normally line the uterus to grow outside the uterus, which can cause severe pain and make pregnancy difficult.
Lipinski, 41, previously revealed she had to undergo two surgeries for her endometriosis.
The NBC figure skating analyst appeared on the "Today" show Wednesday to talk about her experience in the delivery room.
"I feel so much gratitude — it just didn't happen for so long — and we're just very, very lucky that this happened for us," she told the hosts.
Lipinski said the baby "arrived into our arms by the most beautiful surrogate," a woman named Mikayla.
"It was like the team effort feeling of like we were going to Mars. We were in this together, this incredible moment," Lipinski elaborated on her podcast. "And then the second push, the baby just comes like flying out, and all I remember is I couldn't stop crying and the baby is all pink. It was just like so much emotion in this room, and then I literally just held our baby."
Copyright 2023 Gray Media Group, Inc. All rights reserved. TMX contributed to this report.