Kitchen Pickin': That's not handmade!
Published: Oct. 18, 2023 at 4:32 PM CDT
EAST TEXAS (KLTV/KTRE) - This week on Kitchen Pickin', Jeff shows off absolutely none of his picks. That's because he was on an annual trip with the boys. But he has some stuff picked out by his wife, and it's good stuff.
Pier One Easter plate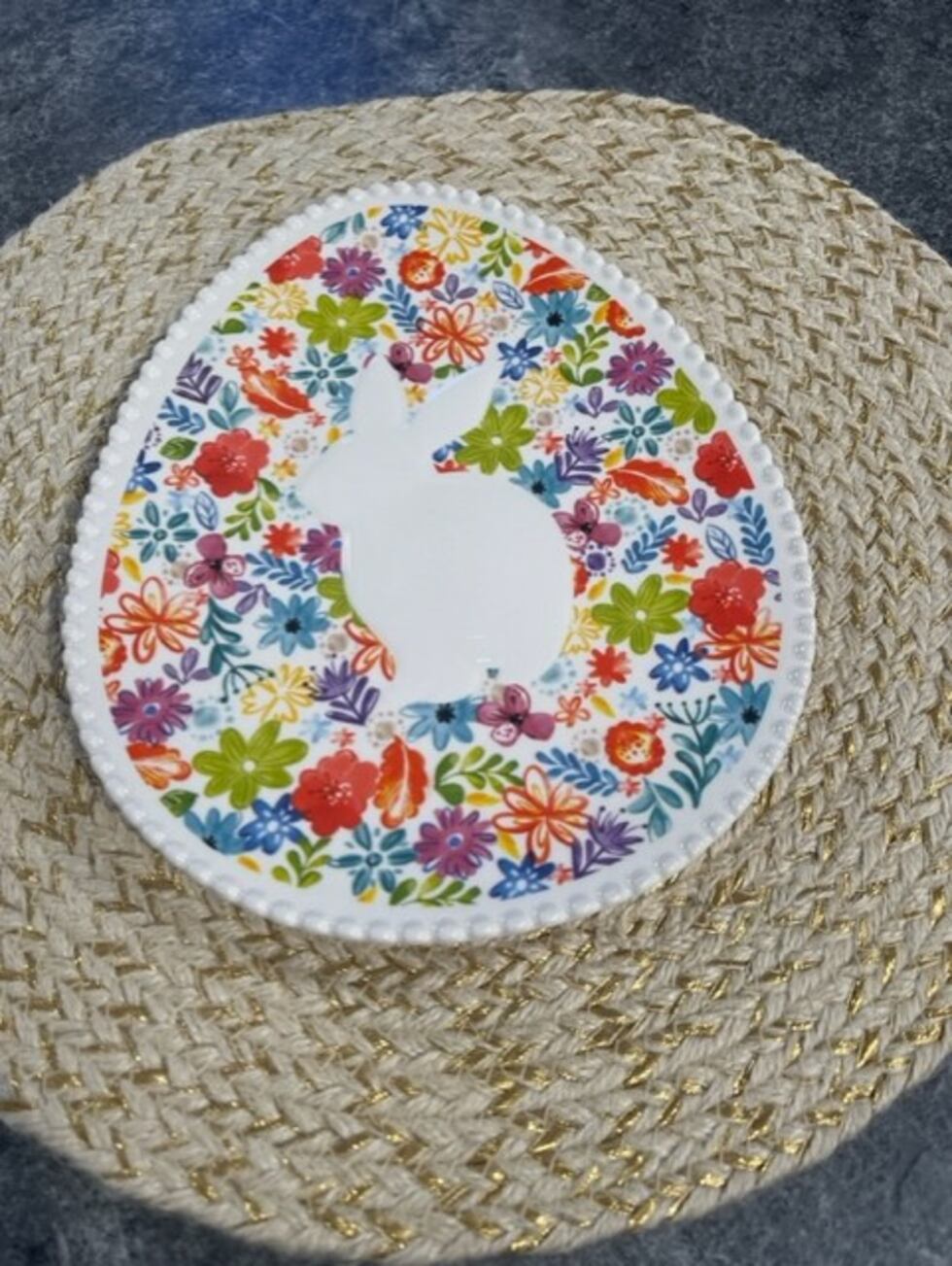 Jeff: There is certainly something to be said for being one of the first to show up at a garage sale and get the first choices of the sale. But there is just as much to be said for being one of the last because that's when the sellers are ready to get rid of everything. Mrs. Picker got this BOLO plate for free under that circumstance. Pier One is a brand to watch out for since the stores have closed.
Steph: I really love this plate. It's got a sweet flower design and the egg shape is adorable. Great find anytime, much less for free.
Easter placemats and runners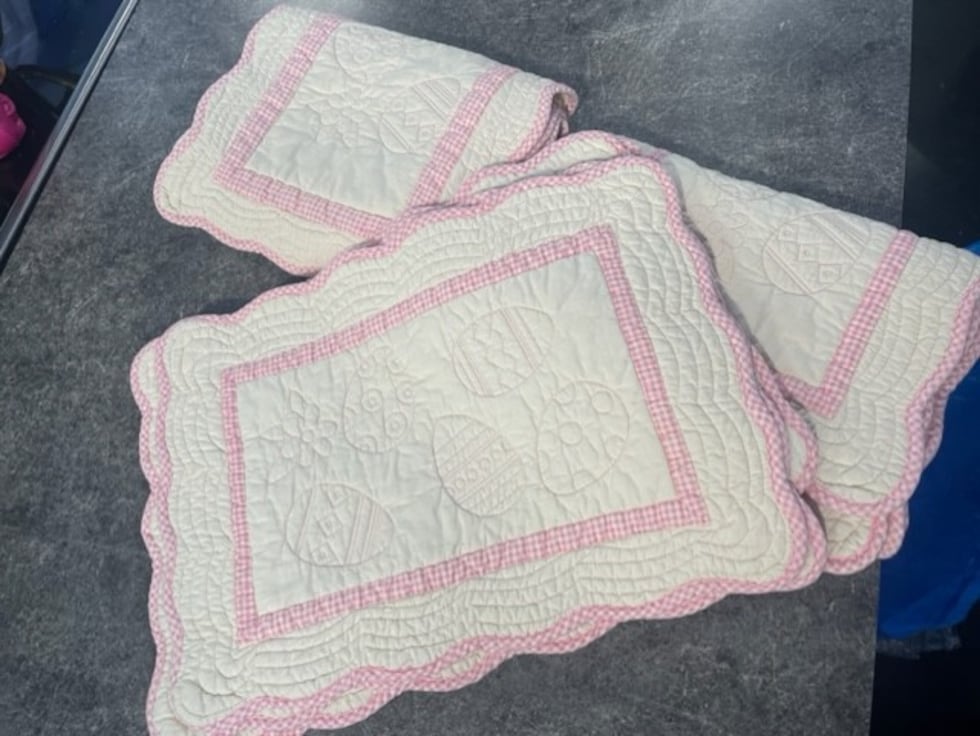 Jeff: Sometimes when we're in the hectic busyness of hitting as many garage sales as we can, we don't take a close look at things as we should. This isn't a knock against Mrs. Picker because I'm guiltier than she is. Mrs. Picker was told these are handmade but Steph discovered a nice "made in China" tag on one of the runners. Steph is the type who finds the positive in everything, but I'm OK chalking this one up as a loss. It's funny that these used items are the things we should keep a really good look at. Sometimes I just want it to be too good to be true.
Steph: They're definitely very cute, and having a whole set is nice. It's a shame someone fibbed about their origin, but they'll make someone happy next spring, regardless.
Sipper Products Stegosaurus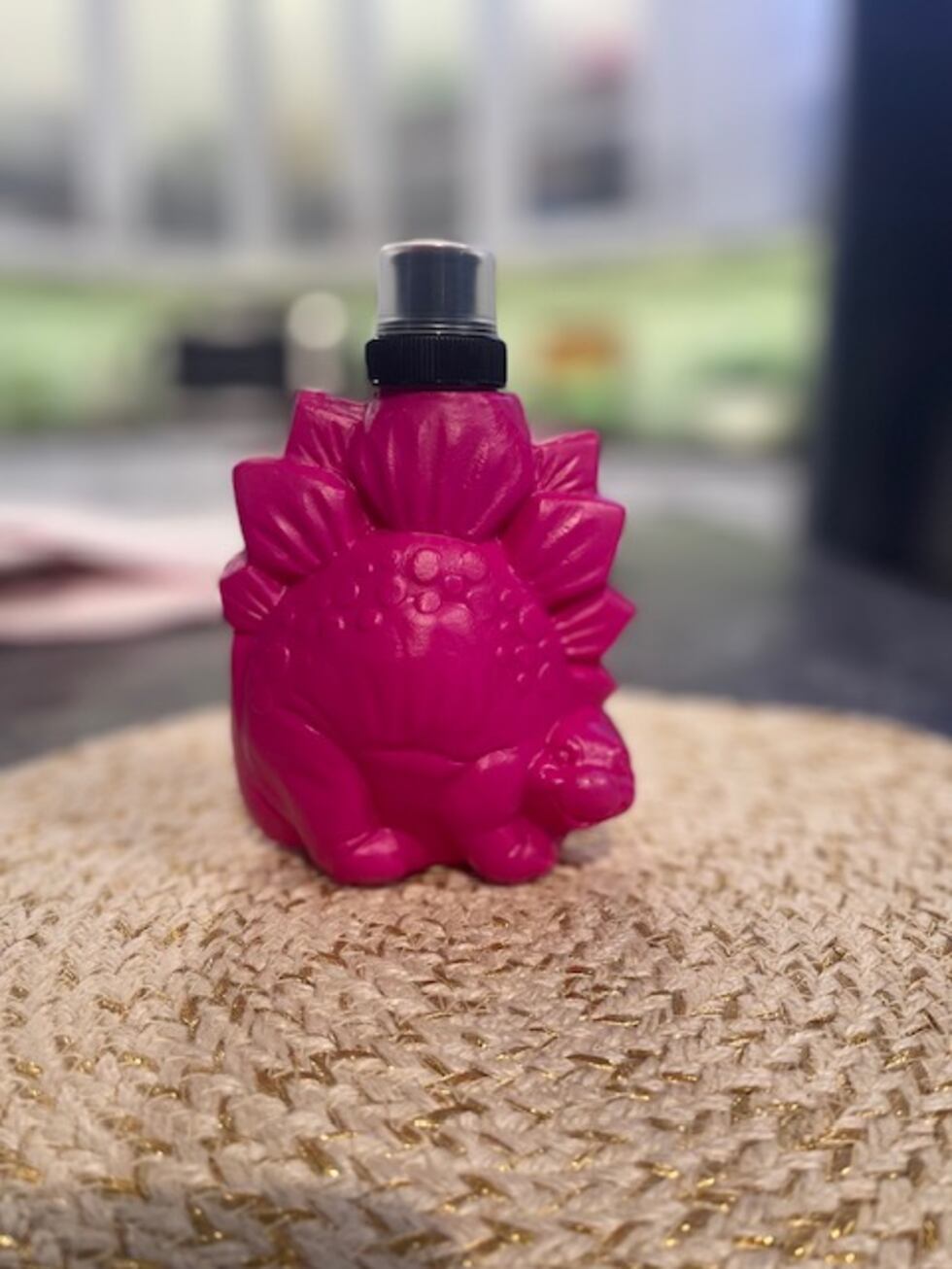 Jeff: You ever walk past the "free box" at a yard sale? You shouldn't. Every once in a while you'll find something good in there. This could be worthless but that's fine when it's free. Plus it's a USA-made company. And a dinosaur, which is a massive industry in retail.
Steph: I can see why a kid would love this! Handy to have around for little guests to your home.
C3PO mug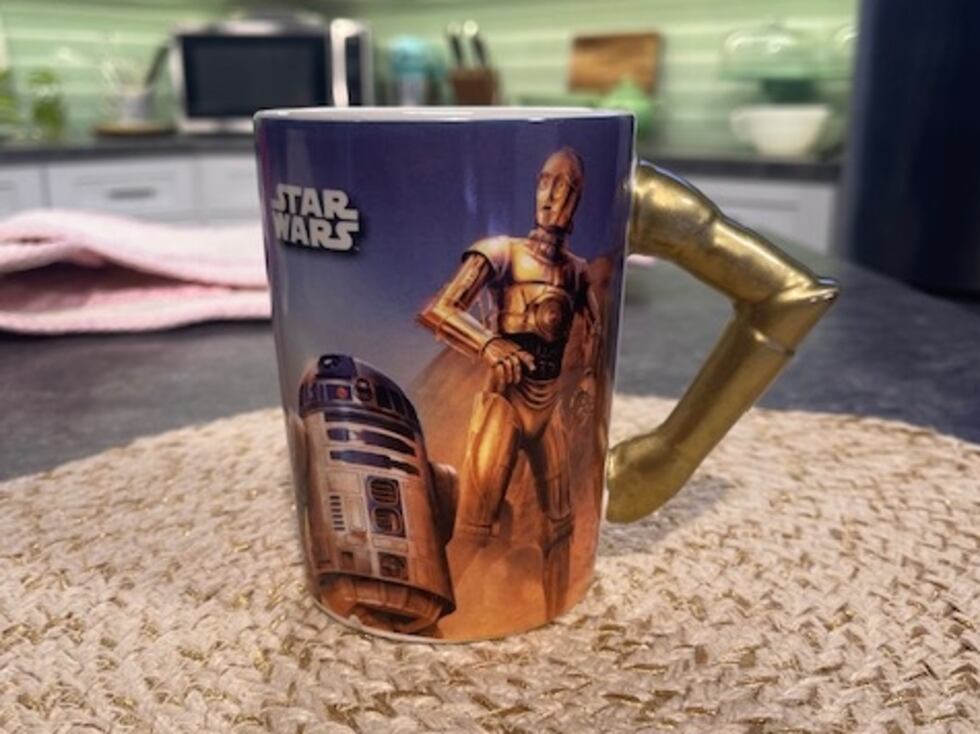 Jeff: Mrs. Picker knows how much I love Star Wars. And at a quarter, this was an easy buy. Check out the C3PO arm handle.
Steph: Star Wars being popular is a given; anytime you find something like this, you'll be able to easily find someone who would like to take it off your hands, if you're willing to let go of it. And his arm being the handle is my favorite thing about it!
Lenox salt and pepper shakers
Jeff: Another one we discovered today that wasn't as flawless as we thought, with a piece of one of the towers broken off the salt shaker. But someone may have a good salt shaker and need our good pepper shaker. So no problem there.
Steph: Lenox porcelain or china just has a certain look. It's shiny, and a nice creamy ivory color. I knew right away that they'd made this, or at least I felt fairly certain of it. I think it's their particular color that gives it away; even with a little defect, these salt and pepper shakers will look sweet on a holiday table.
Copyright 2023 KLTV. All rights reserved.