Gregg County Sheriff Maxey Cerliano announces reelection bid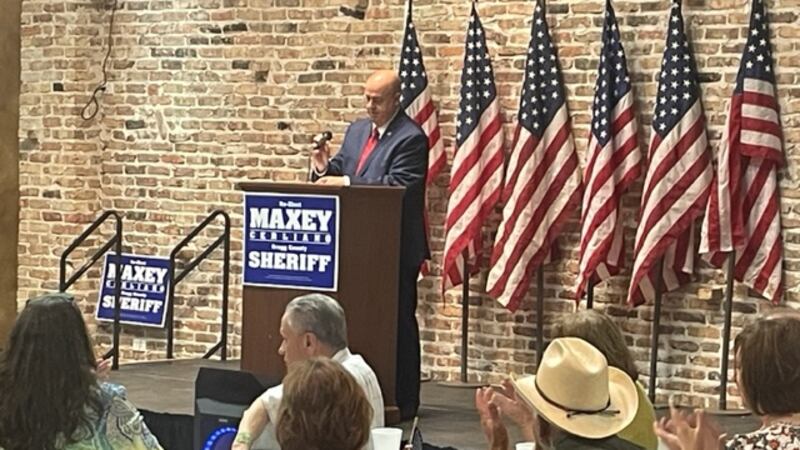 Published: Oct. 3, 2023 at 6:20 PM CDT
LONGVIEW, Texas (KLTV) - The Gregg County sheriff has announced his intention to run for reelection.
Sheriff Maxey Cerliano said on Tuesday evening that he will run for sheriff again. Cerliano spent 22 years with Kilgore Police Department before being elected Gregg County sheriff in 2000.
Cerliano made the announcement at an event at The Reserve in Longview. The barbecue fundraiser will benefit his reelection campaign, according to a Facebook post on his reelection campaign page.
Copyright 2023 KLTV. All rights reserved.