TRAFFIC ALERT: Crews respond to 2-vehicle wreck on US 259 north of Henderson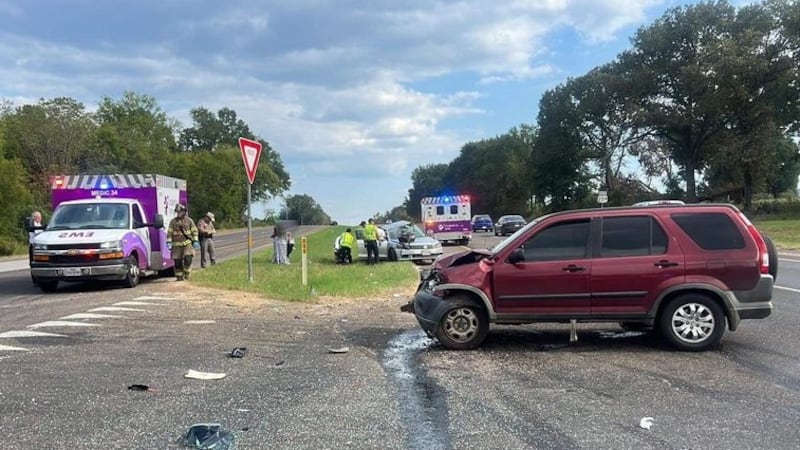 Published: Oct. 1, 2023 at 3:50 PM CDT
HENDERSON, Texas (KLTV) - Traffic has been slowed on US 259 as two fire departments respond to a major wreck.
A red mid-size vehicle and a silver car struck each other Sunday afternoon on US 259 near Rusk County Memorial Gardens. Crims Chapel Volunteer Fire Department said the occupants of the vehicles are being treated for minor injuries, and traffic is being controlled until the roadway can be cleared. Members of the Henderson Fire Department are also on scene.
Drivers are asked to use caution and avoid the area if possible.
Copyright 2023 KLTV. All rights reserved.