Man accused of using truck modified with 300-gallon tanks to steal fuel in Crockett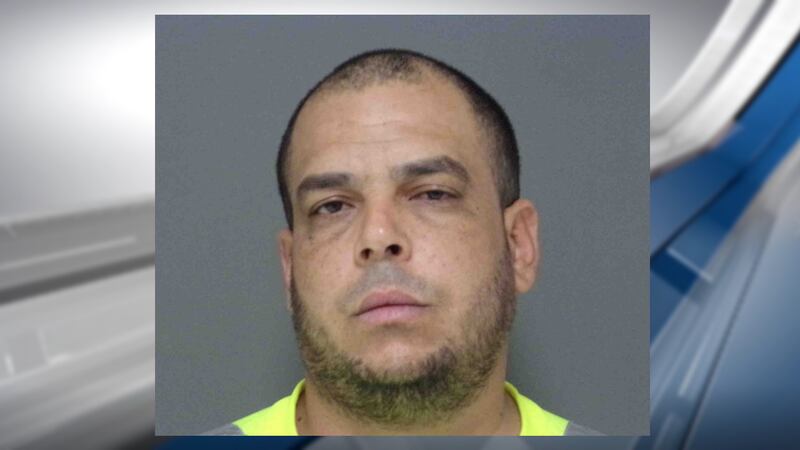 Published: Sep. 29, 2023 at 6:24 PM CDT
CROCKETT, Texas (KTRE) - A man has been accused of stealing fuel from a gas station using card fraud and a truck modified to hold two 300-gallon fuel tanks.
On Sept. 23 at about 8:30 p.m., an off-duty Houston County deputy spotted a vehicle he knew to be associated with a fuel theft suspect at a station on South Loop 304.
Crockett police said the same truck had been seen during a fraudulent credit card incident at that gas station back in August. The suspect was known to have stolen fuel from the station several times, usually late at night or in the early morning when the business was closed, police said, and he used different vehicles each time. The business' total loss at that time was about $1,111.
The deputy notified the police, who detained the suspect, identified as Michel Perez Mendez, 40, of Cleveland.
During their investigation, authorities said they found that Mendez' truck had been modified with two 300-gallon tanks to store fuel. Police said 31 gift cards programmed with 31 different victims' credit or debit card numbers were found in the vehicle.
Mendez had a warrant out for his arrest from Angelina County for fraudulent use/possession of identifying information, and he has been charged with another count of fraud in Houston County. He has additionally been charged with two counts of credit/debit card abuse.
Police said Mendez was served with the warrants while still in custody at the Houston County Jail, and his bond has been set at $60,000.
Copyright 2023 KTRE. All rights reserved.