3 arrested after Cherokee County search warrant finds 145 grams of meth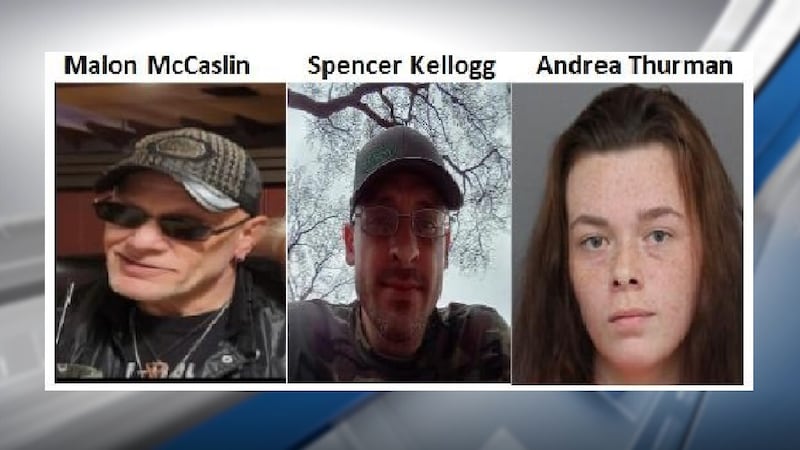 Published: Sep. 28, 2023 at 2:37 PM CDT
CHEROKEE COUNTY, Texas (KLTV) - Three people are in custody after a Cherokee County investigation resulted in a large drug bust Wednesday.
According to a Cherokee County Sheriff's Office press release, Mason McCaslin, Spencer Kellogg, and Andrea Thurman were arrested after an indictment was returned for McCaslin on Sept. 20. The indictment lead to a search warrant on Wednesday, which the release said the resulted in guns, ammunition and 145 grams of methamphetamine being seized.
The release said the Cherokee County Sheriff's Office, Jacksonville Police Department, and Department of Homeland Security were involved in the investigation.
McCaslin was charged with possession of firearms by a felon, and Kellogg and Thurman were charged with possession of a controlled substance and possession of marijuana. Bond amounts have not been released.
Copyright 2023 KLTV. All rights reserved.