Panola College president announces retirement after 24 years of service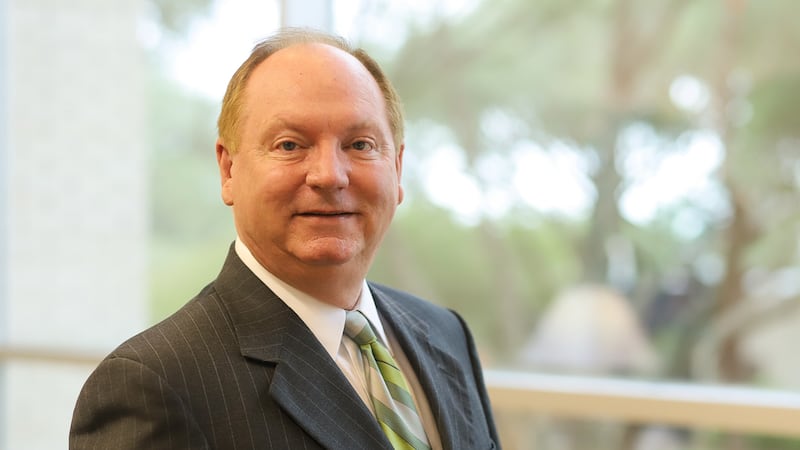 Published: Sep. 25, 2023 at 9:21 PM CDT
CARTHAGE, Texas (KLTV) - Dr. Gregory Powell has announced that he will retire after 24 years of service to Panola College.
"After a remarkable 24-year journey of tireless dedication and unwavering commitment to the mission and values of Panola College, Dr. Gregory Powell has announced he will retire in August 2024," the school stated in a release.
Powell assumed the role of president at Panola College in June of 2000, and under his leadership, the Chronicle of Higher Education consistently recognized the school as a "Great College to Work For" in all 10 possible categories for 12 consecutive years, the release said.
"It has been my greatest pleasure to serve as president of Panola College," Powell said. "I especially appreciate the strong partnership enjoyed by the board, the faculty, the staff and myself. The commitment of our faculty and staff to our mission is inspiring. It is why we have seen such tremendous growth and achievement at Panola College. Together, we cultivated a culture of upward mobility and opportunity for all students."
The release states the college saw a substantial increase in enrollment from 1,400 to 2,800 students under Powell's leadership. During his tenure, he awarded an impressive 10,500 degrees and certificates, reinforcing Panola College's vital role in the community.
He also spearheaded significant campus expansions to structures including student housing, the library, the student center, a science building, a music building and energy buildings. In addition, Powell oversaw the renovation of buildings such as the Monk Building, W.C. Smith Building and Merle Glass Building. His fiscal stewardship also ensured the college's long-term stability, the release said. According to the 2022 State of Texas' Composite Financial Index, Panola College is considered the healthiest financially out of all Texas community college districts.
Board of Trustees Chair William Goolsby expressed his gratitude, stating, "Dr. Powell's visionary leadership, unwavering commitment to the college's mission and dedication to the betterment of the educational community have left an enduring legacy that will be celebrated and remembered for generations to come. As he prepares to embark on a well-deserved retirement, we salute his remarkable achievements and wish him all the best in this next chapter of his life. He has set the bar high for future Panola College leaders and will be deeply missed."
Powell's career in higher education began at Texas State University as an interim government professor. Powell recalled how he felt after his first lecture to more than 130 students, saying, "I remembered walking out of that first class thinking, 'I cannot believe people get paid to stand up here and talk about politics and government.' I knew then that education was what I wanted to do."
His passion for teaching and leadership led him to Kilgore College and Middle Georgia College before becoming Panola College's longest-tenured president.
For his advocacy of higher education in multiple areas, Powell has received state, regional and national awards. In addition to his accolades in higher education, he was actively engaged with the community as a Panola County Chamber of Commerce member, for which he was honored with the 2012 Citizen of the Year Award by the Panola County Rotary Club and Panola County Industrial Development Foundation. He was also named Stephen F. Austin Alumni of the Year in 2013.
Powell's retirement marks a significant moment in the history of Panola College.
"Serving as Panola College's president has been the honor of a lifetime," Powell said. "I am enormously proud of the organization that Panola College has become, and I know that it has even greater things ahead."
Copyright 2023 KLTV. All rights reserved.