Texas orders review of efforts to educate K-12 students about atrocities of Holocaust
Published: Sep. 23, 2023 at 1:14 AM CDT
AUSTIN, Texas (KLTV/KTRE) - A newly-enacted Texas law calls for a survey of the state's 1,200 public school districts to review efforts to better educate students about genocide and the Holocaust.
On September 1, HB 3466 took effect, directing the Texas Holocaust, Genocide, and Antisemitism Advisory Commission (THGAAC) to review school districts' implementation of requirements related to observances of Holocaust Remembrance Week, which coincides with International Holocaust Remembrance Day on January 27.
Public schools in Texas have been required to participate in observances since Governor Greg Abbott signed SB 1828 into law in 2019. It called for age-appropriate instruction determined by each school district that includes: history and lessons learned from the Holocaust, in-person or technology-based learning projects, and must include materials developed or approved by the THGAAC. The group advises the Texas Historical Commission and connects schools and community groups with resources for Holocaust Remembrance Week, including curriculum, speakers, advocacy, and grants.
"Our mission is to combat and confront hatred, prejudice, and indifference by educating all Texans about the Holocaust and other genocides in an effort to dismantle antisemitism and prevent future atrocities."
Four years later, the Texas Legislature is looking to get a better understanding of the impact of these efforts.
HB 3466 places a December 1, 2024 deadline for the advisory commission to submit a written report on its survey of school districts, including information on campus participation, as well as determining campus administrators and teachers' familiarity with available resources to support instruction during the week.
The law takes effect as the Anti-Defamation League (ADL), an international civil rights advocacy group, reports a surge in antisemitic incidents.
A report published by the ADL earlier this year counted 3,697 incidents of Antisemitic harassment, vandalism, and assaults in 2022, a 36 percent increase from the previous year. Texas accounted for the fifth-highest number of reported incidents.
"We hope, however, that this report raises awareness of resurgent antisemitism and exhorts our elected officials, community leaders and all good people to speak out and stand up against the world's oldest hatred," said ADL Southwest Regional Director Mark B. Toubin.
Prior to the start of the 88th Texas Legislature the THGAAC presented its first-ever Study on Antisemitism in Texas. Among a list of recommendations, the commission urged lawmakers to support expanding Holocaust education in public schools and ensuring that Holocaust-related books are available in school libraries as part of the effort to fight antisemitism through education.
"The normalization of antisemitism in our communities draws on centuries-old tropes about Jewish greed, control, and influence, which have taken root across ideologies and sectors of society. These trends have emerged at a moment when information — and misinformation — is easier than ever to share online," said THGAAC Executive Director Joy Nathan.
Holocaust education efforts are also gaining traction at the national level. In January, Texas congressman Michael McCaul joined three other representatives in introducing the bipartisan Holocaust Education and Antisemitism Lessons Act or ''HEAL Act," which directs the United States Holocaust Museum to study Holocaust education efforts in public schools in every state.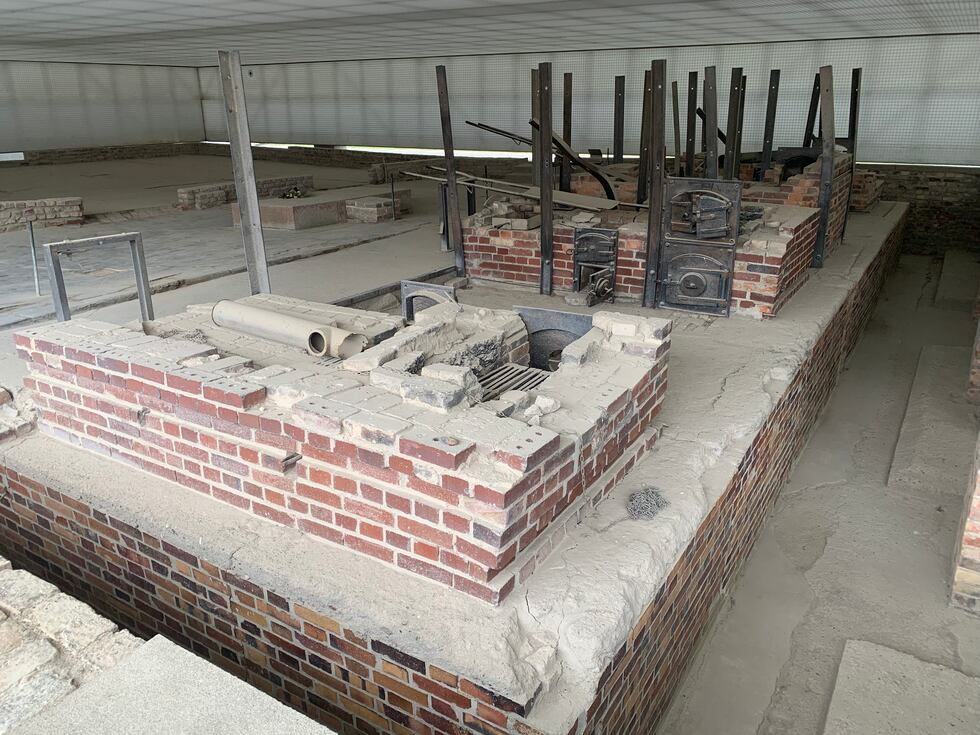 Recent national surveys also seem to underscore an apparent knowledge gap among younger Americans.
A 2020 Pew Research Center survey revealed fewer than half of those surveyed knew how many Jews were murdered. Compared to adult respondents, teenagers correctly answered fewer multiple-choice questions about when the Holocaust happened, the number of victims, and how Adolf Hitler rose to power in Germany. Analysis of the think tank's second U.S. religious knowledge survey may reveal disparities in education, the report stated.
The same year, the Conference of Jewish Material Claims against Germany released a national survey of Millennials and Gen Z. The U.S. Millennial Holocaust Knowledge and Awareness Survey showed that more than half of all Texas respondents couldn't name a concentration camp or Ghetto and 63 percent weren't aware that 6 million Jews were killed in the Holocaust.
In Germany, where visits to concentration camps and memorials are required as part of curriculum, a 2017 survey on public education produced similar responses. A poll conducted by the research firm Forsa found that four out of 10 German students did not know about Auschwitz. The Körber Foundation interpreted the survey's results as a reflection of fewer German states designating History as a separate subject in schools.
Nearly 80 years after concentration camps were liberated across Europe, the dwindling number of holocaust survivors also presents a challenge in connecting German schoolchildren with personal stories and preserving oral history.
Texas public school teacher Josh Ault is working to incorporate a personal connection with a Holocaust survivor into the curriculum of his journalism class. Earlier this Summer, the Spring Woods High School teacher visited several concentration camp in Poland as part of a Classrooms Without Borders program. The organization sponsors international travel seminars for educators to conduct in-dept study and experiential professional development.
Ault, who was a reporter for KTRE-TV in the early 2000s, used his skills as a journalist to document his travels with Auschwitz survivor Howard Chandler.
"I've actually made a video that I'm actually going to be showing the kids in January for International Holocaust Remembrance Day. And we're actually going to have a special event here at my school where we're going to have some guest speakers from the Houston Holocaust Museum. We're going to have someone Zoom in from Classrooms Without Borders. And all the students, we're going to invite all the History students. I'm going to teach them about all the Journalism skills and interviewing people and editing stuff, sharing stories, plus they'll get all the knowledge about my experience in Poland. Then, I'm also going to be assigning all of my kids different topics during the Holocaust, the death camps. They'll have people. They'll be able to research survivors and I'm going to incorporate that in where they're going to have to do news stories on the different topics of the Holocaust. So during that entire month, the students will see my work that I did while I was there. Plus, they'll be doing their own work. So I really truly believe that all these topics are very easily through history and through journalism incorporated into the classroom as well."
Each year, hundreds of East Texas school kids are exposed to World War II history on field trips to the American Freedom Museum, located on the Brook Hill School campus in Bullard. A World War II gallery is the largest in their Hall of Freedom wing, which documents every major conflict involving the United States. The World War II gallery features more than 200 artifacts, including a C-47 airplane fuselage and the Nazi flag that flew over the Dachau concentration camp the day it was liberated by the Allies. Video interviews with American military veterans play on displays throughout the museum.
Director Jan Hommel says they want to be a resource for studying America's story.
"It's to inspire or encourage students to always choose to be the hero, whether they're the hero for one or hero for many. That they make those good choices in their life that impact those around them in a positive way like the men and women throughout our history have done."
Hommel says it's necessary to understand the past in order to chart a course for the future.
But accurate and reliable information is becoming increasingly difficult to discern.
Germany is currently witnessing a high level of antisemitic incidents, according to data released this Summer by the Federal Association of Research and Information Centers on Antisemitism. The agency says one in five antisemitic incidents in Germany are rooted in conspiracy ideologies.
Regardless of where Antisemitism occurs, public education is a central strategy in tackling intolerance, violence, and hate speech. The United Nations made the development of education programs a priority during the 73rd session of the U.N. General Assembly in 2019.
In May, the Biden Administration released the U.S. National Strategy to Counter Antisemitism, outlined in a four-pillared strategy. An increase in school-based education, including the Holocaust and Jewish American Heritage, was the first strategic goal listed.
"When conducted effectively, Holocaust education provides enduring lessons for all communities and encourages students to think critically about their own roles and responsibilities to stand up against hate."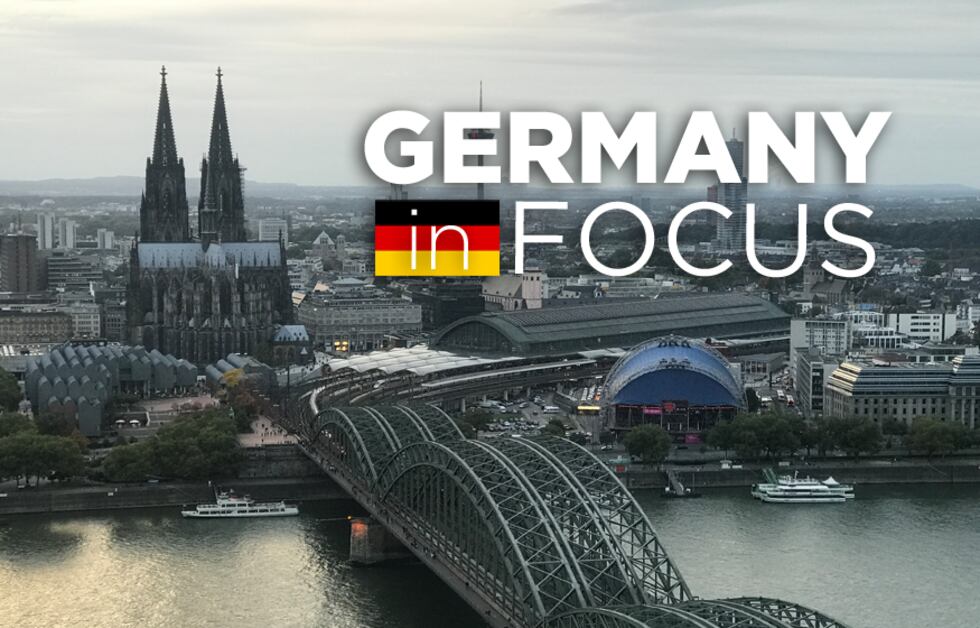 KLTV & KTRE anchor Lane Luckie is traveling to Germany to explore the deep ties between East Texas and one of America's closest allies. Click here for more coverage.
Copyright 2023 KLTV. All rights reserved.