Patrick Mahomes, Kansas City Chiefs central to NFL strategy to tackle football frenzy in Germany
Published: Sep. 22, 2023 at 12:38 AM CDT
|
Updated: Sep. 22, 2023 at 8:59 AM CDT
FRANKFURT, Germany (KLTV/KTRE) - In Texas, football has long reigned king. But interest in Europe is exploding right now and the NFL is paying attention. A sign of the league's commitment to expand its fan base globally, five regular season games will be played abroad this Fall – three in London, United Kingdom and two in Frankfurt, Germany.
One of those match-ups features the defending Super Bowl champion Kansas City Chiefs and two-time MVP quarterback Patrick Mahomes, an East Texas native, in Week 9. On November 5, the Chiefs will play the Miami Dolphins at Frankfurt Stadium.
While the NFL holding games overseas is nothing new, this will mark only the second game played in Germany. As part of its International Series, 35 regular season games have been played on foreign turf since 2007 in locales like London's Wembley Stadium and Mexico City's Estadio Azteca, among others. But the NFL and AFL's history with international appearances go back as far as 1950, when the leagues started a long series of playing at least one preseason game in another country, concluding in 1983.
From 1986 to 2005, the American Bowl brought preseason games to Australia, Canada, Germany, Ireland, Japan, Mexico, and Spain, according to NFL.com.
Today, Germany has become the NFL's top market in Europe, an NFL exec told the Associated Press in a 2022 interview ahead of the Seattle Seahawks and Tampa Bay Buccaneers' inaugural game in the country. The league said last year's international games drew record-breaking attendance and viewership.
That success follows the earlier announcement of a broader strategy. Last Fall, the NFL and Bundesliga signed an agreement committing the NFL to playing regular-season games in Germany through 2025, alternating between Bundesliga stadiums in Munich and Frankfurt.
The two leagues also pledged mutual support and collaboration on production, programming, and marketing.
Individual teams are also awarded marketing rights for specific international markets through the NFL's Global Markets Program, allowing clubs to build their brands beyond the U.S.
The Kansas City Chiefs, for example, were awarded rights for Germany, Mexico, Austria, and Switzerland. In Germany, the team has sponsored watch Chiefs parties, merchandise collaborations, maintained a presence at Oktoberfest, and even announced a 2022 NFL Draft pick from a bar in Munich.
The NFL's strategy also involves increasing the number of international players in the league. Since its inception in 2017, the NFL International Player Pathway program has seen 37 athletes from around the world sign with teams. At the start of the 2023 season, four IPP participants were listed on their team's active roster, including two from Germany. Jakob Johnson of the Las Vegas Raiders and David Bada of the Washington Commanders.
Cultivating interest in American football in soccer-obsessed Germany is a grassroots effort that extends beyond engaging new fans and attracting home-grown pro athletes. In 2022, the NFL introduced a flag football program involving more than 4,000 kids in 153 school classes around the country, according to a news release.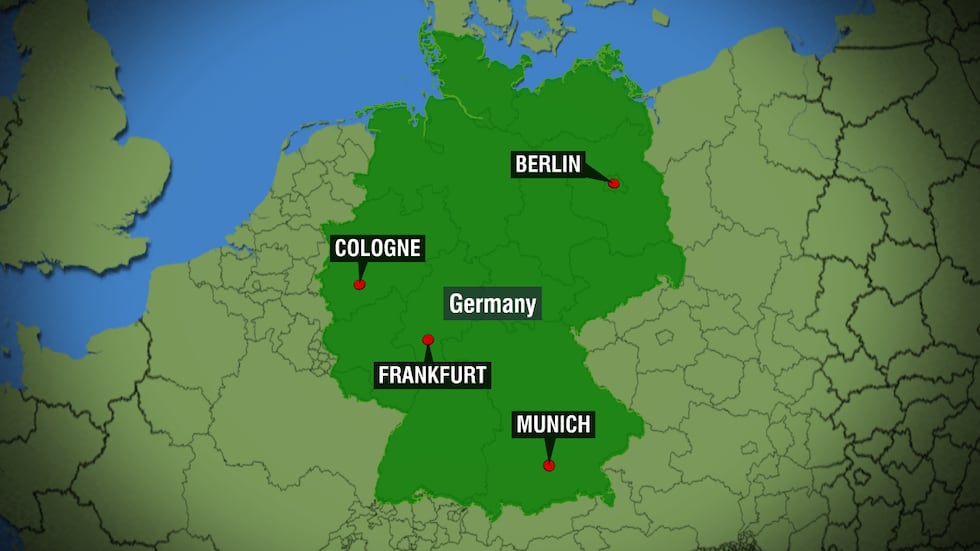 The Chiefs organization has also made an effort to reach out to the 35 thousand American service members stationed in Germany. Earlier this year, team representatives visited Ramstein Air Base, which is located less than two hours from the stadium in Frankfurt. The adjacent Kaiserslautern Military Community is considered the largest American community outside the U.S. and could be considered "home turf" given the existing relationship between the Armed Forces and the NFL.
Nearly a year after its first-ever game in Germany, the NFL is still touting its success, with the bottom line as a clear indicator. According to an NFL assessment published in May, the game generated more than $77 million for the City of Munich. "NFL fans spent on average 333 euros per day in Munich during game weekend, significantly higher than the average Munich visitor spend of 225 euros per day," the release stated. The league says 8.2 million people watched the game worldwide.
Frankfurt also stands to enjoy a similar economic boost this Fall if interest in the Chiefs-Dolphins game are any indication. The match-up sold out 15 minutes after tickets went on sale in June. The stadium in Deutsche Bank Park has a seating capacity of 58,000 for similar events. Single tickets on re-sale vendors like StubHub are currently listed in the $300 range.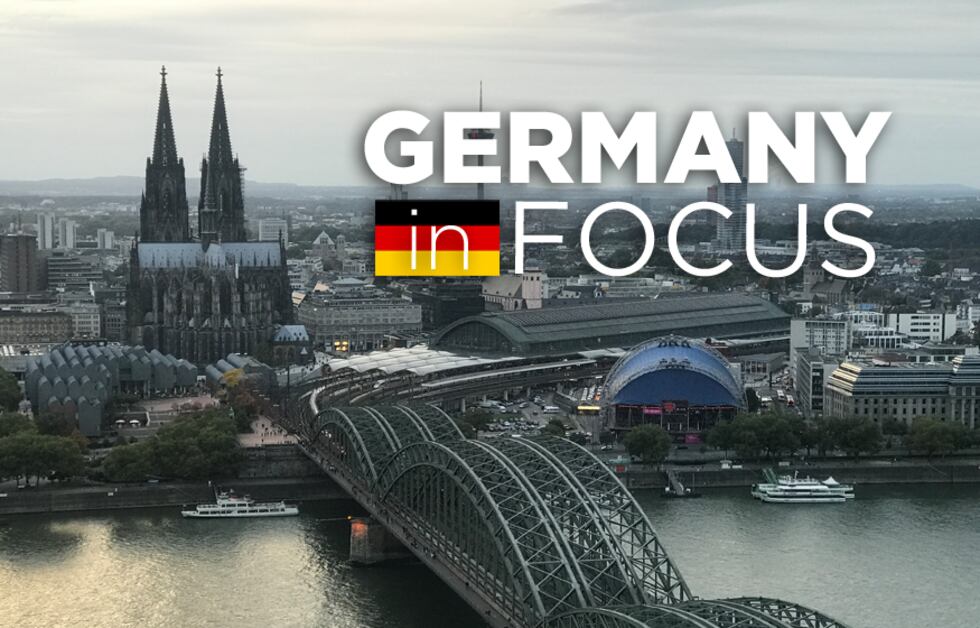 KLTV & KTRE anchor Lane Luckie is traveling to Germany to explore the deep ties between East Texas and one of America's closest allies. Click here for more coverage.
Copyright 2023 KLTV. All rights reserved.