2 dead, 3-year-old injured in Hwy 31 crash in Smith County
Published: Sep. 22, 2023 at 10:52 AM CDT
|
Updated: Sep. 22, 2023 at 5:00 PM CDT
SMITH COUNTY, Texas (KLTV) - Multiple agencies responded to a crash in Smith County Friday morning.
According to Chapel Hill Fire Chief Dale Peterson, the crash occurred on Hwy 31 and FM 757, between Tyler and Kilgore. In addition to Chapel Hill, Jackson Heights responded to the scene. Hwy 31 was closed on both sides as units responded. As of 10:52 a.m., traffic was being diverted to FM 757.
According to DPS, the crash occurred when the gray car (pictured) attempted to turn while both vehicles were traveling east on Hwy 31.
Around 12 p.m., DPS confirmed there were two fatalities in the crash. Both of the deceased were reportedly female. Their identities have not been released.
According to a Texas DPS report released around 4:50 p.m., the crash happened around 9:38 a.m. The report said the driver of the gray Honda Accent, Margaret Reavis, 59, of Texarkana, and passenger Letha Frost, 49, of Tyler, were the victims killed in the crash. Additionally, a 3-year-old child was taken to Children's Hospital in Dallas with incapacitating injuries, according to DPS.
The report said the Honda was driving east in the right lane of Hwy 31, while Ryan Wilcoxson Jr., 26, of Tyler, was driving east in the left lane in a Dodge Ram 3500. Wilcoxson was driving behind the Honda, the report said, and Reavis slowed the car for a U-turn, crossing in front of Wilcoxson. According to the report, this caused the Dodge to collide with the Honda, and the two vehicles came to a stop in the westbound lanes of Hwy 31.
Wilcoxson was taken to Christus Mother Francis in Tyler with non-incapacitating injuries. The road and weather conditions during the crash were reported as clear and dry.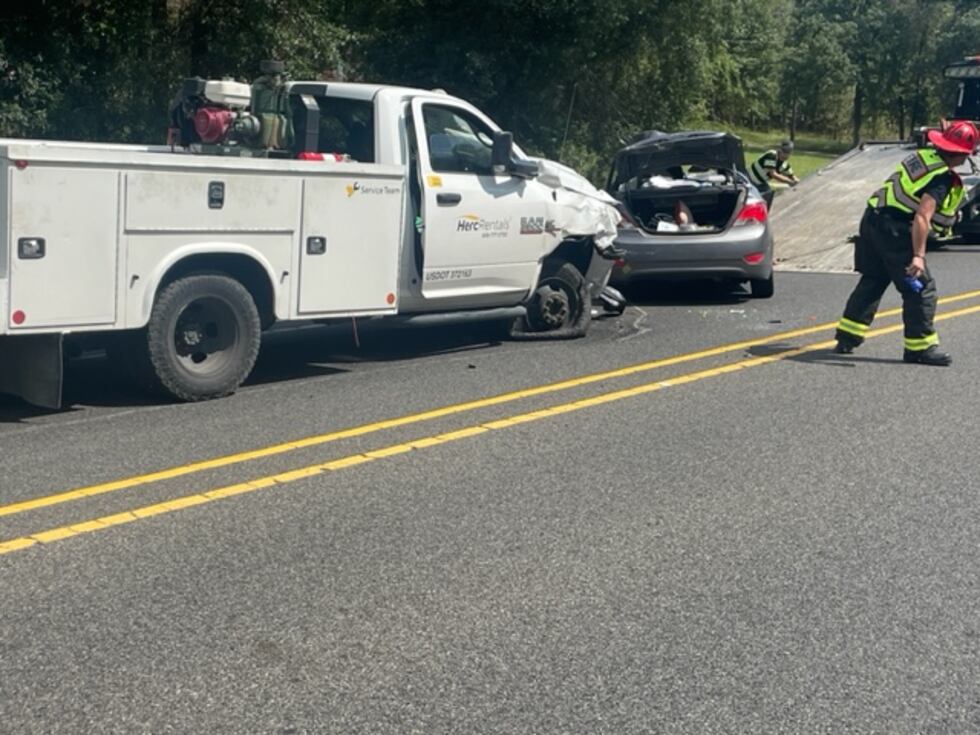 Copyright 2023 KLTV. All rights reserved.