Affidavit: Mineola woman paid bills with $300K allegedly stolen from water supply company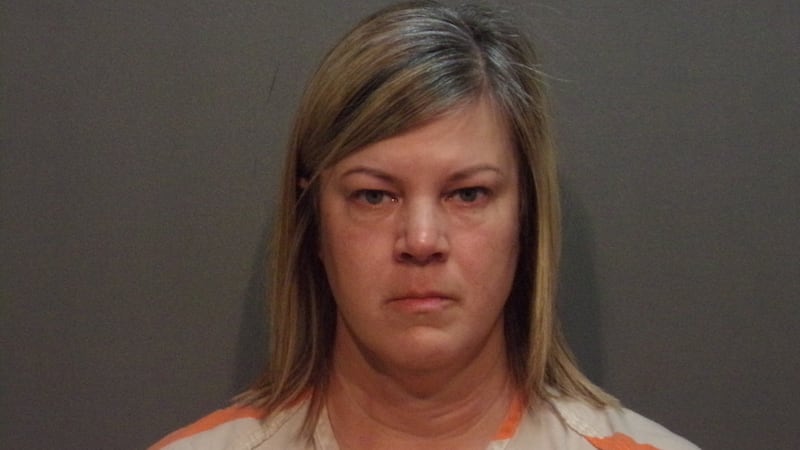 Published: Sep. 21, 2023 at 10:37 AM CDT
WOOD COUNTY, Texas (KLTV) - The Wood County Sheriff's Office released more details on a water utility employee who allegedly stole more than $300,000 from the company.
Rachel Sneed, 45, of Mineola, turned herself in to authorities on Wednesday morning after an arrest warrant was obtained Tuesday on a charge of 1st degree theft over $300,000. On Thursday, the Wood County Sheriff's Office released Sneed's arrest affidavit, which stated the woman claimed she had stolen the money to pay her bills.
According to the document, Sneed's employer, Lake Fork Water Utilities in Wood County, placed a theft call on June 10. They reported that Sneed had stolen money from the company while working as office manager, and at the time of the call, they were aware of $11,000 in missing funds.
When confronted, Sneed admitted to taking $45,000 in funds from the water district, the affidavit said. Sneed reportedly stated she and her husband were behind on bills as a reason for her theft. She also said she had planned on selling her house to pay the district back, the document said. Sneed had been working as office manager for six years at this point.
After Sneed's alleged confession, the company's accountant began looking through records. Initially, they found that $123,000 had allegedly been stolen by Sneed from August of 2022 through January of 2023. By July 18, they found the total amount reportedly stolen by Sneed to be $357,336.91 from 2021 through 2023.
The affidavit said that Sneed's attorney informed Wood County on Aug. 30 that they had come up with a total of $293,555.02 which Sneed would be responsible for on any restitution.
Sneed was arrested and booked into the Wood County Jail Wednesday morning, and bonded out the same day for $100,000.
Related
Wood County water supply employee accused of stealing $300K turns self in
Copyright 2023 KLTV. All rights reserved.