Kitchen Pickin': Back from break
Published: Sep. 20, 2023 at 5:02 PM CDT
|
Updated: Sep. 20, 2023 at 5:04 PM CDT
EAST TEXAS (KLTV/KTRE) - It's been a while since we brought Kitchen Pickin' to the newsroom but we're happy to be back.
Tupperware Stow 'n' Go
Jeff: I have to tell you that the extreme hot temperatures in July and August really cooled down the sales. Having a few weeks off has allowed me plenty of time to get enough kitchen stuff together for this show. First we have this handy Tupperware Stow 'n' Go. I've cooled off on buying too much Tupperware but this one looked really unique and can fit your craft or kitchen needs.
Steph: This nice piece is part of Tupperware's Tuppercraft line. I'm not sure they still make items specifically called Tuppercraft anymore, as it's not listed on their current site anywhere, which makes this piece extra unique. It's great for organizing art or craft supplies, jewelry, etc. I like it a lot.
Handcrafted hot pads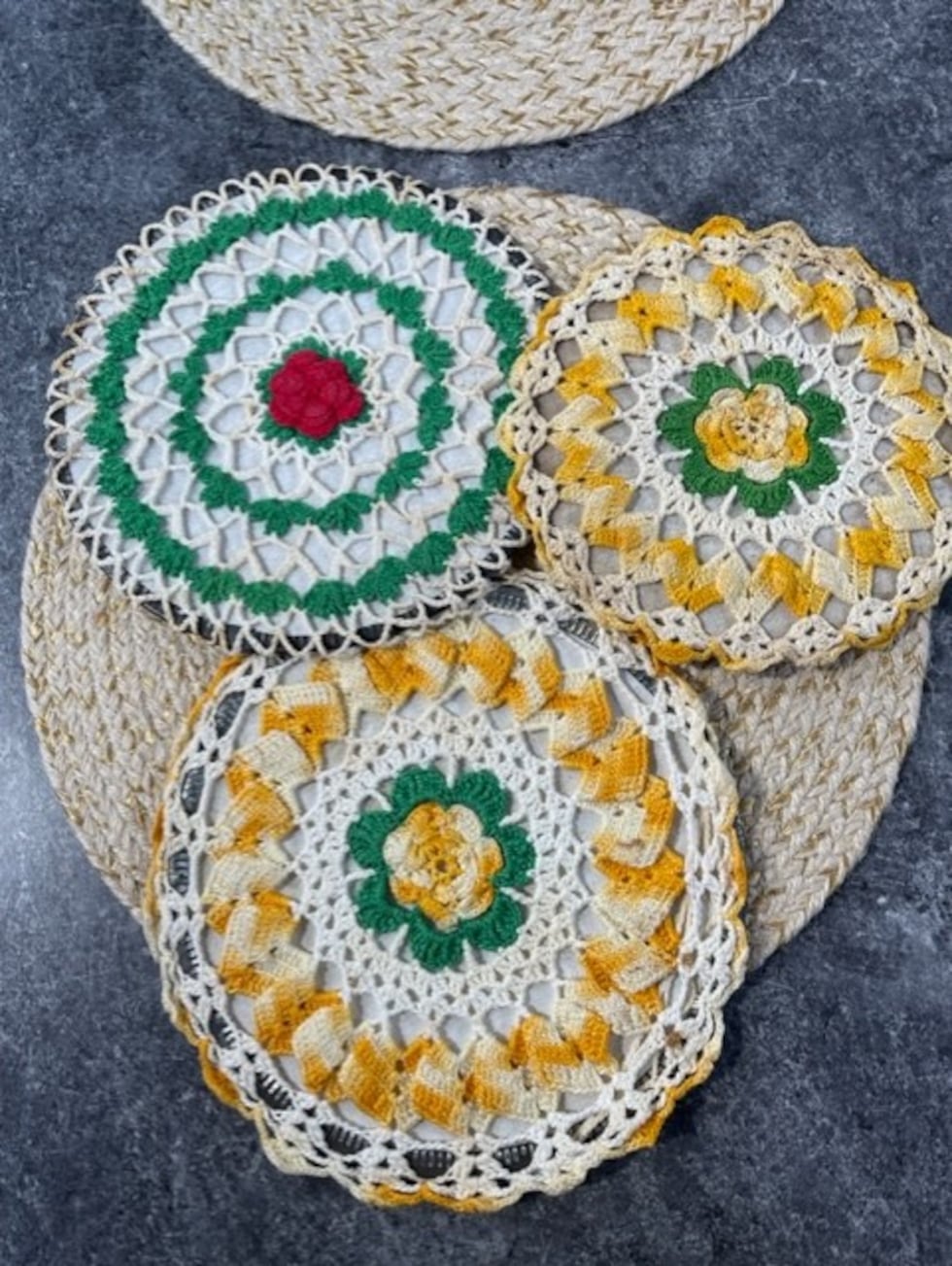 Jeff: We have probably bought about 30 handmade hot pads over the past month. These stood out due to the inserts. Handmade items are fun to pick up and they're usually really cheap.
Steph: These little trivets are perfect for that "Grandma Chic" or "Grandmillennial" trend so many people like right now. It literally appears that someone's Granny did crochet these for her kitchen or to give to someone else for theirs. What a crafty way to make a practical item more special.
Betty Crocker Cookbook
Jeff: I've sold three of these in the past, but this is my first attempt at the binder version. I think it may do even better.
Steph: The binder is especially helpful when you're working from a cookbook in your kitchen so it lays nice and flat. These cookbooks are still so useful, even though they're decades old. Lots of helpful charts, notes, and recipes that will get you on your way to enjoying learning to cook.
Starbucks glass tumbler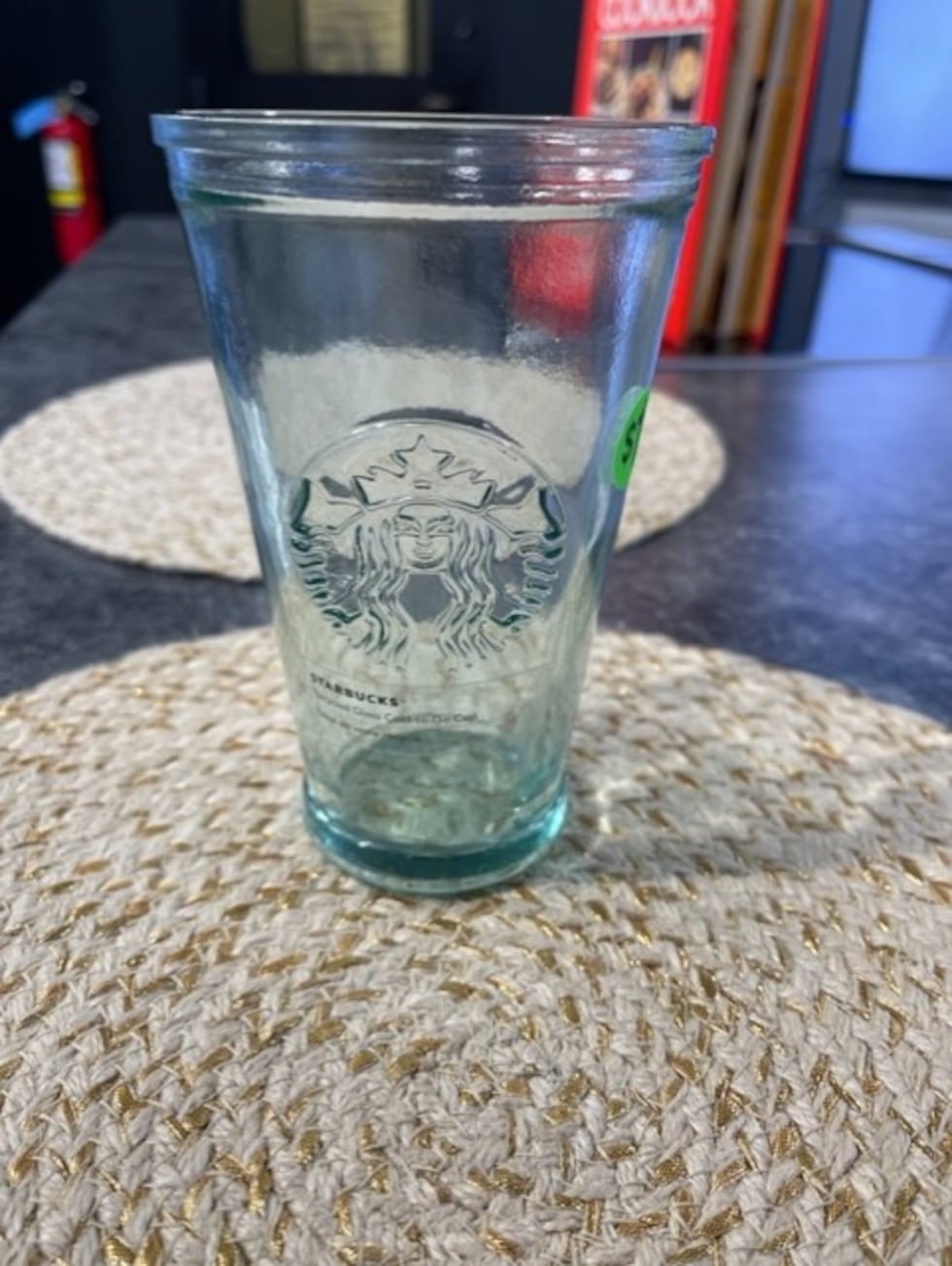 Jeff: We love picking up Starbucks stuff, especially for a dollar. This glass tumbler is a first for us. It unfortunately doesn't have the lid or straw, but should still do well.
Steph: Definitely a nice, heavy glass. I love mine! Again, I did pay more than $1 for mine...but I guess that's because it had the lid and straw. I've used it for several years now.
Lenox silverware
Jeff: We got this nice-sized set at an estate sale. This was a family sale, meaning they didn't have to pay a third-party. It's my favorite kind of sale because we can pretty much make a nice pile of stuff and they just tell us what they want for it. This set of stainless steel is called French Perle by Lenox and has a really nice weight to it. It'll find a good home I'm sure.
Steph: Lenox is another manufacturer that makes great quality things for the home. A set of four of these forks on Amazon is $31 right now, so your having paid $10 for all of this new condition flatware is exactly why more people should start picking over yard/estate/garage sales. You'll never know what you will find and how much you can save!
Copyright 2023 KLTV. All rights reserved.