Man charged with murder following I-20 vehicle-to-vehicle shooting in Van Zandt County
Published: Sep. 19, 2023 at 5:10 PM CDT
|
Updated: Sep. 19, 2023 at 11:07 PM CDT
VAN ZANDT COUNTY, Texas (KLTV) - A woman is dead after a vehicle-to-vehicle shooting on I-20 in Van Zandt County Tuesday afternoon.
Jason Rashad Williams, 46, has been charged with murder and three counts of aggravated assault with a deadly weapon. Sheriff Joe Carter says that road rage is suspected as the motive in the shooting, but they are still investigating.
According to a press release from the Van Zandt County Sheriff's Office, a call came in around 1:20 p.m. about a shooting on I-20. A female passenger in a vehicle traveling east on the interstate had been shot at by an occupant of a tractor-trailer rig that was also traveling east, the release said. The woman died.
Her identity has not been released.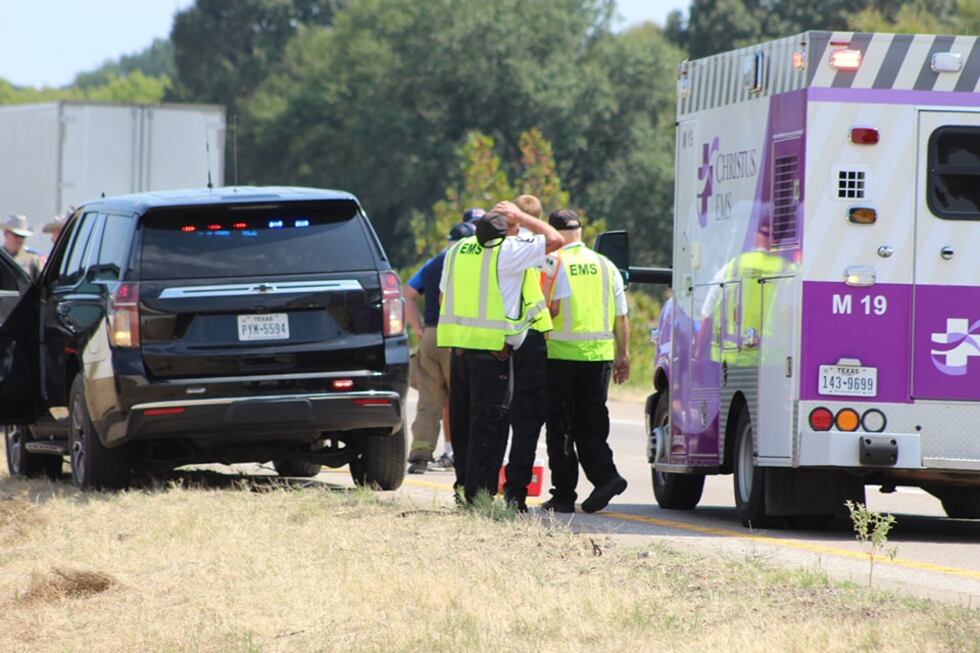 Copyright 2023 KLTV. All rights reserved.