Hawaiian-style macaroni salad by Mama Steph
Published: Sep. 8, 2023 at 3:16 PM CDT
|
Updated: Sep. 8, 2023 at 5:46 PM CDT
TYLER, Texas (KLTV) - I recently visited Maui to stay with my son and daughter-in-law who live there. We enjoyed a wonderful visit and lots of local food while I was there. Hawaii has a unique cuisine featuring fresh seafood, fruits and vegetables. But this recipe is one that was developed because it could be made with shelf-stable ingredients when food was more scarce: macaroni salad.
Hawaiians serve macaroni salad frequently, alongside sandwiches, hamburgers, seafood, or anything else they might enjoy it with. Every cook has their own version, much like most of us have for potato salad. The basics are pasta, mayonnaise (they prefer to use Hellmans, or Best Foods, as Hellmans is called on the islands and some other states), onion and carrot. Sometimes things like canned tuna, boiled eggs, green onions, and even chopped potatoes are added. Here I'll share a basic recipe that you can customize however you think you would enjoy.
Hawaiian-style macaroni salad by Mama Steph
8 ounces of elbow macaroni pasta (or use penne, ziti or other short pasta)
2 hard boiled eggs, chopped
3/4 cup mayonnaise
1 teaspoon apple cider vinegar
1 tablespoon of milk (or more if you'd like it more loose)
1/2 cup grated onion
1 grated carrot (about 1/3 cup)
1/2 teaspoon salt
1/4 teaspoon ground black pepper
Method:
1. Cook the pasta, adding an extra two minutes to the package's directions (The pasta in this salad is traditionally very soft)
2. Drain the pasta and rinse with cold water so it doesn't stick together. Set aside.
3. Place the mayonnaise, vinegar, milk, salt and pepper to a large mixing/serving bowl. Whisk it together.
4. Add the cooked pasta, onion and carrot to the mayo dressing, and toss with a spatula to ensure all the pasta pieces are coated with the dressing.
5. Refrigerate about half an hour, at least, before serving. If the pasta absorbs too much dressing and dries out the salad, add more mayo and stir it in to loosen it back up.
Other additions to consider: Cubed ham or Spam (a favorite in Hawaii), drained canned tuna, sweet relish, fresh green peas, or anything else you can think of.
Enjoy!
Note about Maui:
Many have asked me if I was able to see the destruction that the fire left behind in Lahaina town while I was there. At the time I went, no one was permitted to enter the area of the island that burned, so I didn't see that. But I did see the aftereffects; many people are now out of work because their or their employer's building burned down; many are homeless and wondering if they should try to move to another place to find affordable housing and employment; and many are completely traumatized by the loss of so many loved ones who couldn't escape the fire. I was happy to be there to support their economy; they need that. But if you can't go to the island yourself, you can help by donating below.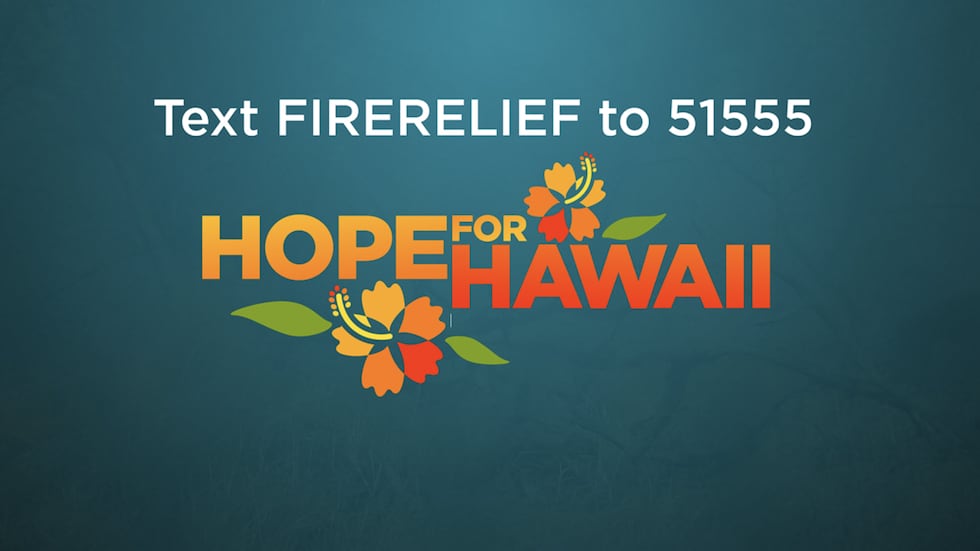 If you'd like to help the town of Lahaina on the island of Maui recover from the catastrophic, deadly wildfire that occurred in early August, you can donate to our Hope For Hawaii fund set up with the Salvation Army. Click here to learn more.
Copyright 2023 KLTV. All rights reserved.