Kitchen Pickin': Offerings from around the world
Published: Aug. 16, 2023 at 5:32 PM CDT
|
Updated: Aug. 16, 2023 at 5:33 PM CDT
EAST TEXAS (KLTV/KTRE) - We keep thinking the sales will slow down as the temperatures keep heating up. But we're still managing to fill our Saturday mornings with some good stuff. Here's what we picked for this week.
Otagiri Salt and pepper shakers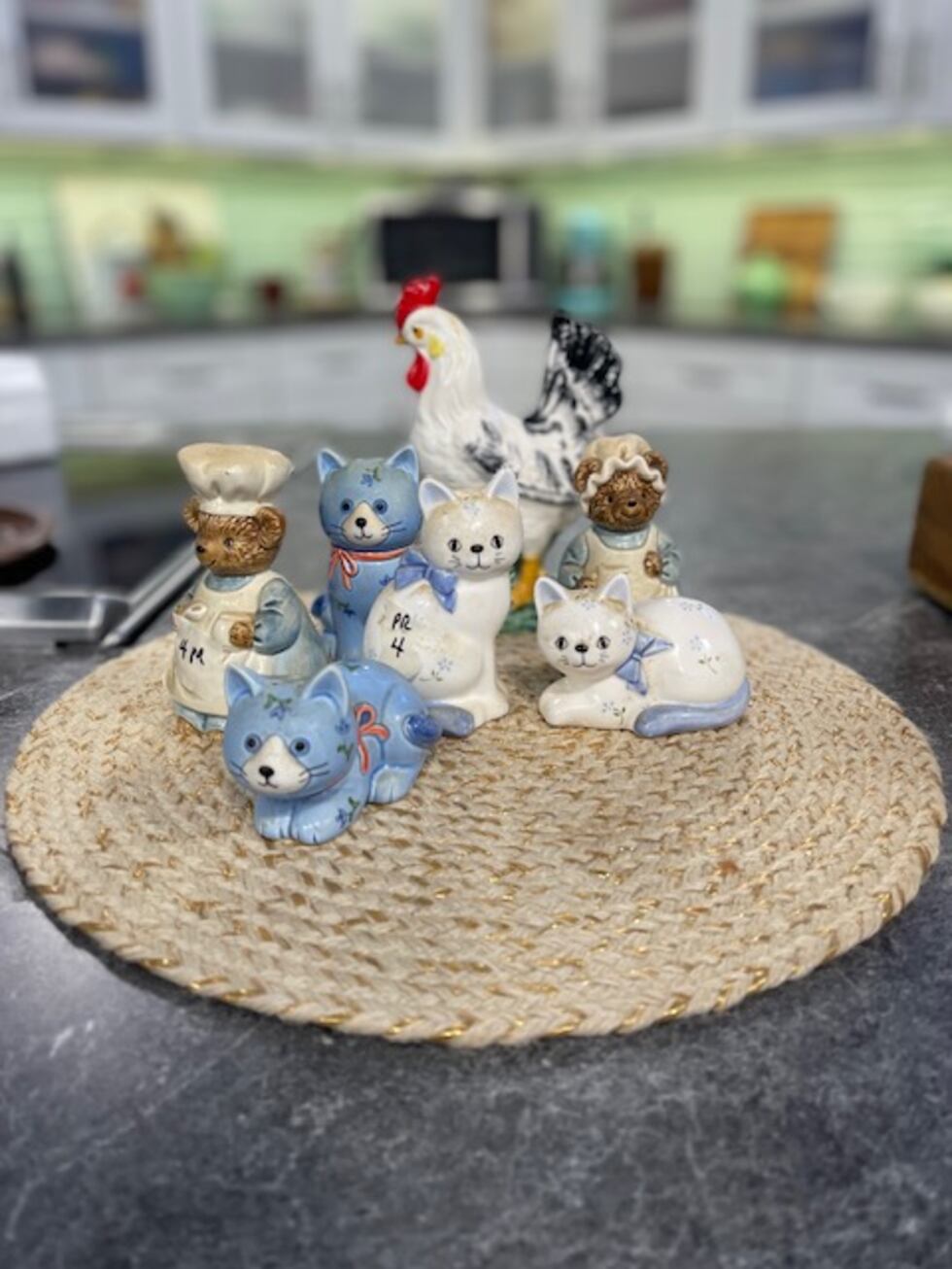 Jeff: Otagiri Mercantile Company made products in Japan and used San Francisco for distribution. Our best bet is these shakers came from the 1980s.
Steph: They do look '80s to me, due to the prevalence of decorating kitchens in light blue in the latter part of the decade and into the early '90s. These are really cute! I added my rooster to the display because it's also an Otagiri piece.
Perennials fondue set
Jeff: I'm pretty excited about this pickup, which we got at the same sale as the shakers above. This is from 1989 and appears to have never been used. Pfaltzgraff is a popular American company still making products today.
Steph: I've seen a lot of Pfaltzgraff dishes and other kitchen items over the years. I like their style! This fondue set is really fun, and reminds me of the orange fondue set my mom had back in the '70s.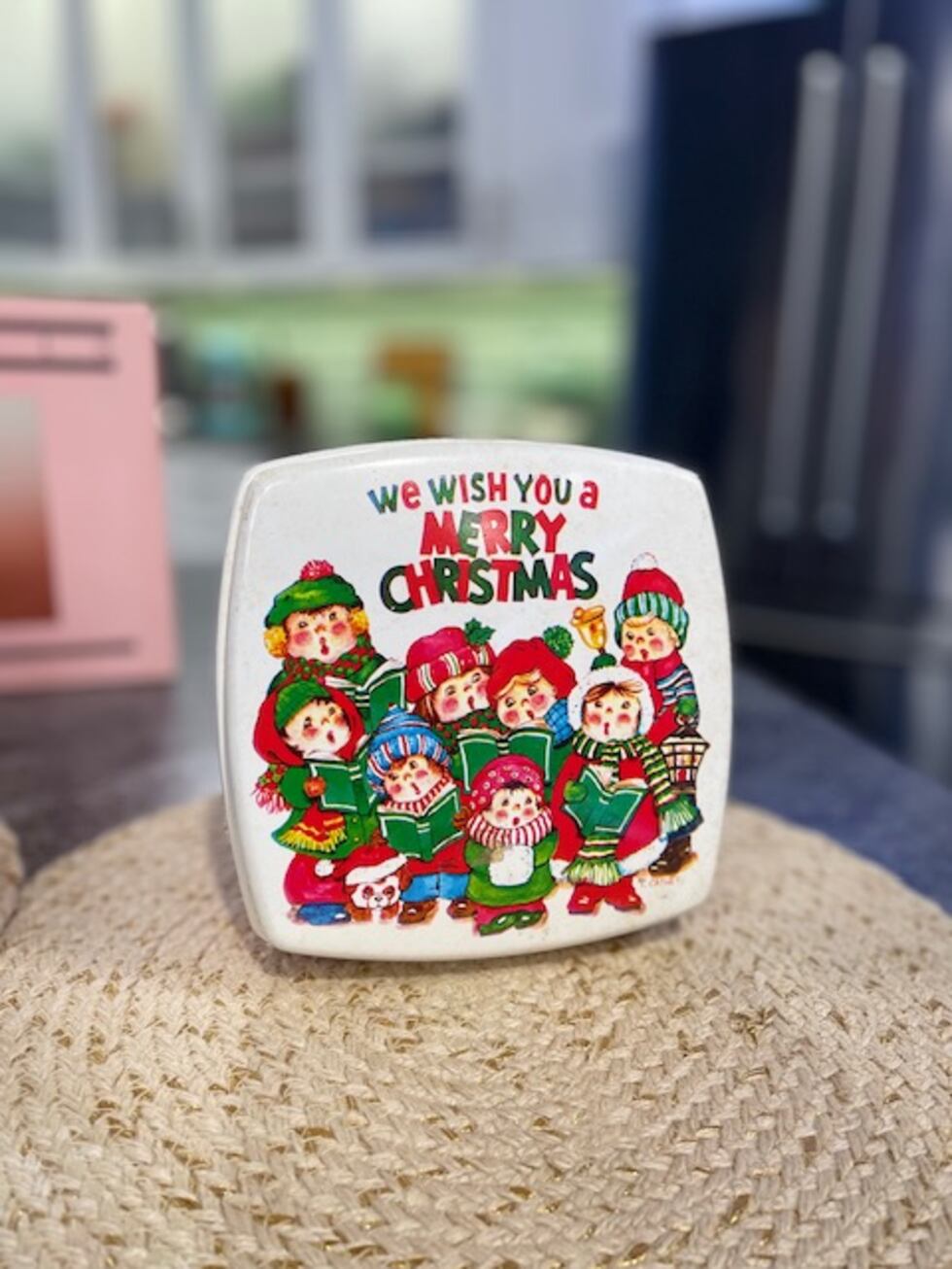 Ullman Company Christmas container
Jeff: Another one of those fun items that has vintage all over it. This company has been around since the early 20th century but the UPC code on the back makes me believe this is from the 1980s.
Steph: This is a sweet piece. I love the carolers on the lid. Christmas is just the best time of year, and cookie tins and containers like this are part of the tradition in many kitchens.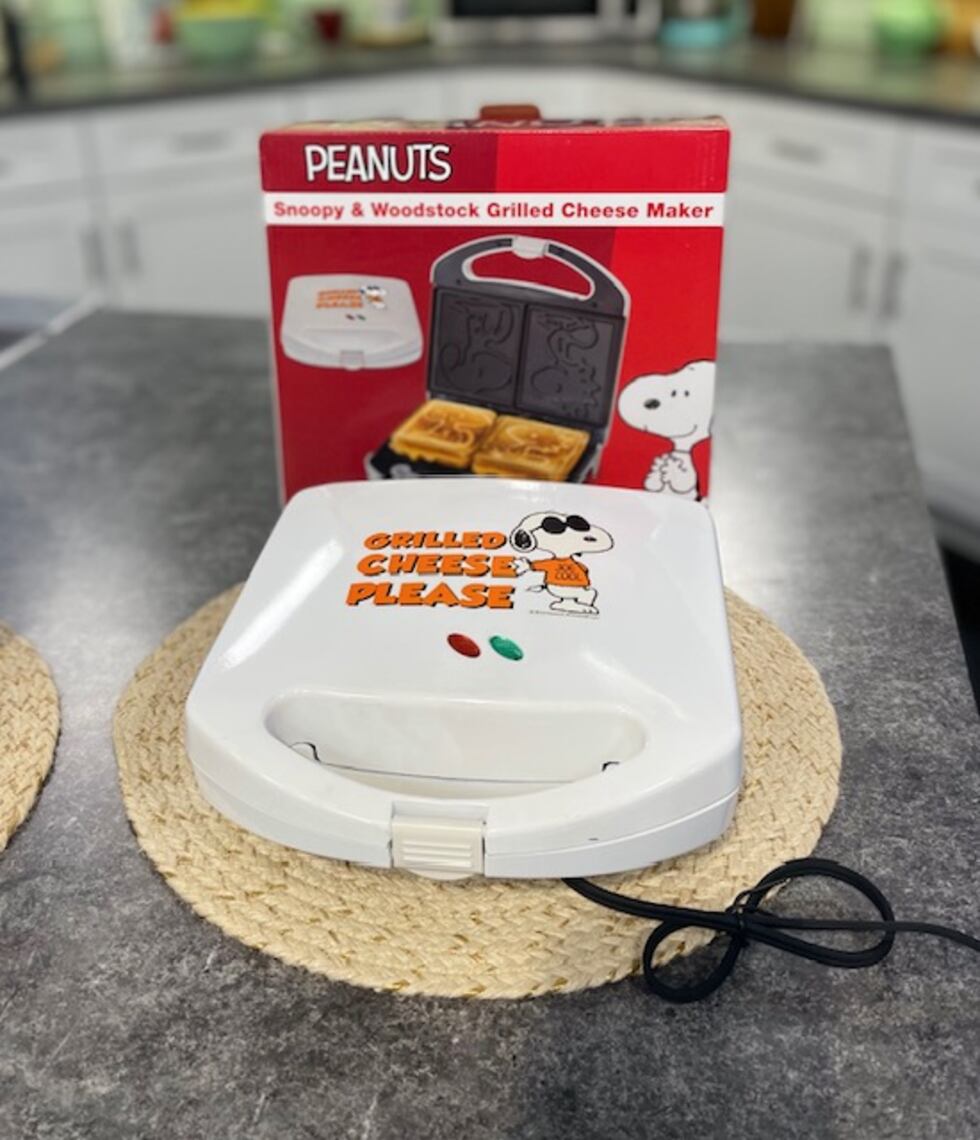 Peanuts grilled cheese maker
Jeff: This is just one of those off-the-wall items I can never comprehend. Steph always finds a way to justify it, but I've never really craved a grilled cheese sandwich with Snoopy engraved on it. And I really can't justify something like this taking up room in the kitchen. But I can see a grandparent making the grandchildren happy with the memory of having a sandwich like this.
Steph: Oh yes, grandchildren would love this, I'm sure! And as I said, perhaps students in dorms would enjoy a way to make a hot sandwich. Snoopy and the whole Peanuts gang always brings a smile to my face.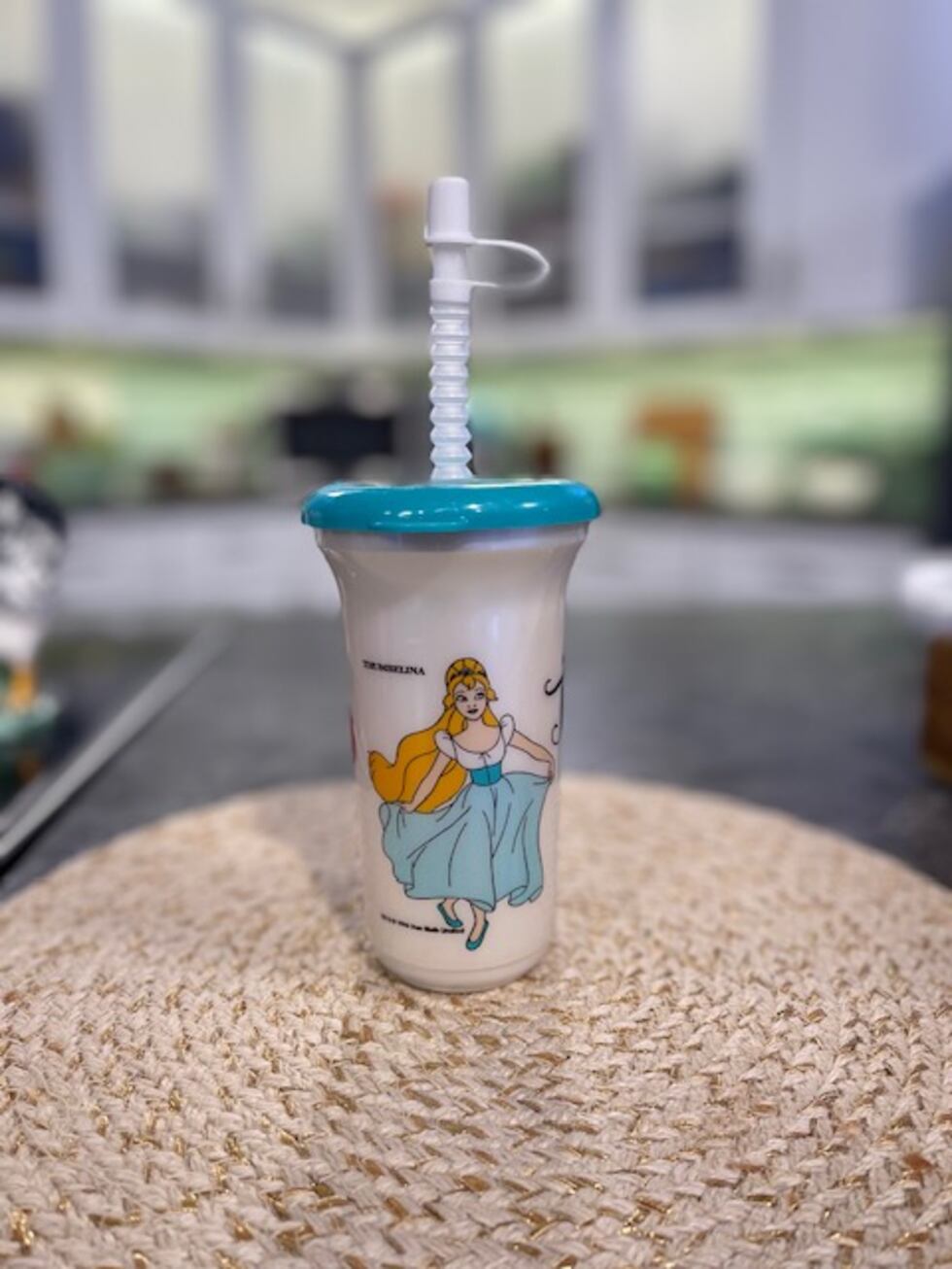 Thumbelina sports bottle
Jeff: Big shoutout to Mrs. Picker on this one. These bottles are worth about $40 and we got two of them. These are made in 1994, the same year the movie came out. I wonder if these were part of a theater promotion. Pay an extra $5 and get your soda in this bottle.
Steph: I'm not sure if this was a theater promotional item, either. Maybe. I love the story of Thumbelina. I used to read it when I was little. Sweet memories, which is my favorite thing about this show!
Watch more Kitchen Pickin' episodes by clicking here.
Copyright 2023 KLTV. All rights reserved.