East Texas Kitchen LIVE: Back-to-school season recipes for everyone to enjoy
Published: Aug. 15, 2023 at 6:38 PM CDT
|
Updated: Aug. 16, 2023 at 3:35 PM CDT
TYLER, Texas (KLTV) - When I chose these recipes, I had in mind several things: it's time for back-to-school routines to start, time is short, but we all still want something delicious for breakfast, lunch, or supper. Plus, I have a sweet idea that will cool you down, because we all know it's still hot in East Texas!
WATCH the show live on the Kitchen app, East Texas Now app, or click here.
This casserole is easy and fun to make. I used some shortcuts to save you time (like jarred Alfred sauce instead of homemade, and pre-cooked chicken) but you don't have to do the shortcuts if you want to make everything from scratch. It's up to you!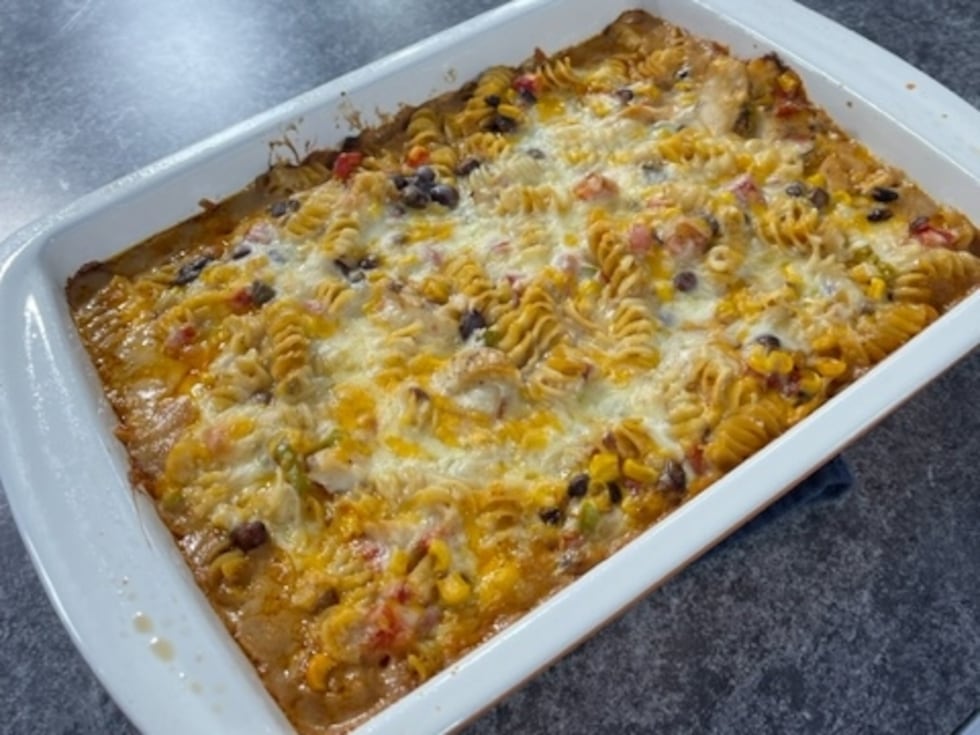 Tex-Mex pasta bake
Ingredients
8 ounces or rotini pasta, cooked according to package directions, then drained.
15 ounce can of whole kernel corn, drained (or use frozen corn)
15 ounce can of black beans, drained
2 cups cooked chicken meat (from a rotisserie chicken, etc.)
2 cups Alfredo sauce
1 can Rotel or 1 cup of salsa
2 cups shredded cheese (like Fiesta blend or cheddar)
Chopped fresh or pickled jalapenos (I used a tablespoon, but use as much or as little as you like).
Method:
Heat oven to 350 degrees. Spray a 9x13 baking dish with cooking spray.
In a large mixing bowl, combine the cooked pasta and all ingredients except the cheese.
Stir well to combine. Pour the mixture into the baking dish, smoothing it out evenly.
Top with the cheese, then cover with foil.
Bake for 30 minutes, then remove the foil and bake for 10 to 15 minutes more until the cheese is golden brown and everything is bubbly and hot. Enjoy!
Frozen yogurt bark
This is a recipe so easy that a preschooler could do it with a grownup talking them through it, practically. All you need is some full-fat Greek yogurt (vanilla or honey flavor), some sliced berries, and some chocolate chips.
Ingredients:
Large container of Greek yogurt, vanilla or honey flavor (if you have plain, you can add some honey to sweeten it).
1 cup sliced strawberries, or you can use blueberries, raspberries, etc.
2/3 cup mini chocolate chips
Method:
Line a rimmed baking sheet with parchment paper.
Spread the yogurt across the parchment paper in an even layer.
Distribute the berries and chocolate chips across the surface of the yogurt in an even layer.
Place the baking sheet in the freezer, and let it freeze for at least three hours.
When it's frozen, you can break it up with your hands or cut it with a non-serrated long blade knife.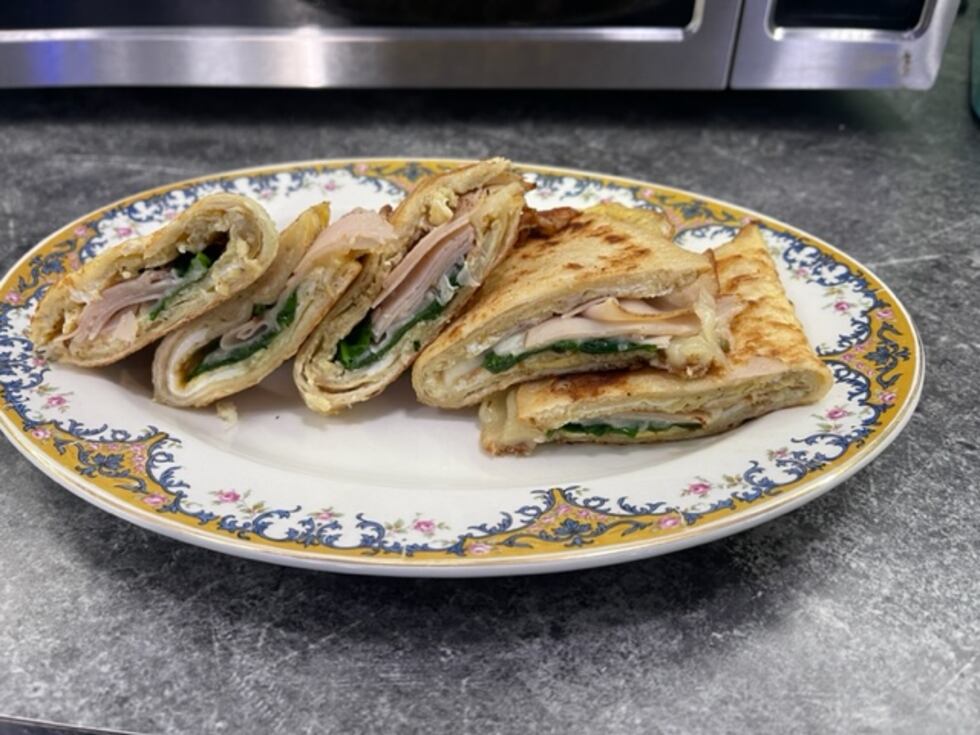 Protein-packed Southwestern breakfast
Simple breakfast that some of you already make, but I wanted to share it with you today in case you're looking for something beyond the usual scrambled eggs or breakfast tacos.
Ingredients
Eggs
butter for the pan
flour or corn tortillas
thinly-sliced deli meat (I used turkey)
Pepper Jack cheese slices
Baby spinach leaves
Seasoning blend
Method:
place a couple of teaspoons of butter in a small nonstick skillet to melt over medium heat.
Crack an egg into a bowl, season it with your favorite seasoning blend (or just a little salt and pepper will do) and whisk it well.
Pour the egg into the hot skillet.
Dip one side of a tortilla into the egg before it begins to cook, then flip the tortilla over, moving all the egg underneath the tortilla to cook for a minute.
Flip the tortilla back over and top it with a few spinach leaves, some turkey slices, and a slice of the cheese. Fold over and cook a minute or so on each side so the cheese melts,
Place on a plate, and cut into triangles, or serve as a nice thick taco. Lots of protein and flavor in this one!
Copyright 2023 KLTV. All rights reserved.