Kitchen Pickin': Don't call it silverware
Published: Aug. 10, 2023 at 5:16 PM CDT
EAST TEXAS (KLTV/KTRE) - The temps hovered around 100 degrees, but the sales were even hotter. Check out some of the stuff Jeff picked up this week, with items from the advertising world, as well as a Korean War-era kitchen item.
Coca-Cola Christmas ornament
Jeff: We picked up quite a few different ornaments with Coca-Cola advertising. All from the 1990s. It seems to me Coca-Cola was one of the first companies to intentionally make money using their brand on other items. I wonder how true that statement is. Anything you can think of Steph?
Steph: I'm not sure they were the first, but definitely one of the earliest and most successful at it. Other companies gave away tea towels with their flour brand imprinted on them, and that sort of thing, but they were not as widespread as old Coca Cola items are. They knew what they were doing.
Coca-Cola ice cream scoop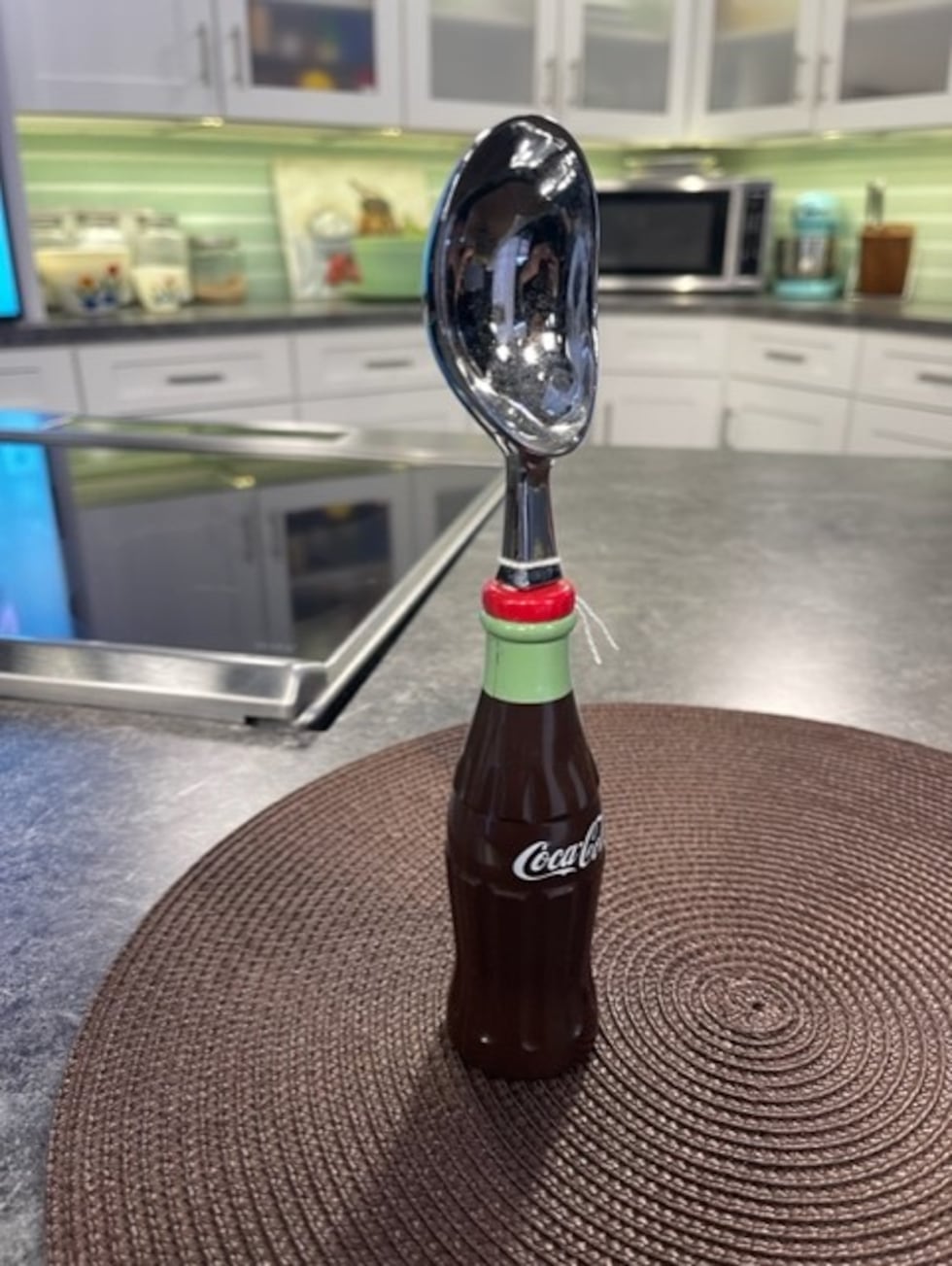 Jeff: I can taste a Coke float just looking at this. I wonder who came up with the crazy idea to mix a dairy product with cola? It sure does work.
Steph: I was raised having ginger ale - lime sherbet floats, so when my husband's mom made me a coke float back in the '90s, I thought it was weird...until I tasted it.
Rice Krispies mug
Jeff: Speaking of advertising, it didn't get much more genius than marketing cereals. Having cartoon characters telling you what to eat was very much a thing of the 1980s. What a competitive space! Did you know the Snap! Crackle! Pop! concept first started in 1932? The characters came along a year later. And they're still going strong at 90 years old!
Steph: When we started naming different brands of cereal that advertised when we were kids, it became clear that Americans love cereal, and advertising to kids works. Rice Krispies, Frosted Flakes, Lucky Charms, Cap'n Crunch, and on and on and on. The advertising execs were incredibly talented!
Harley-Davidson mug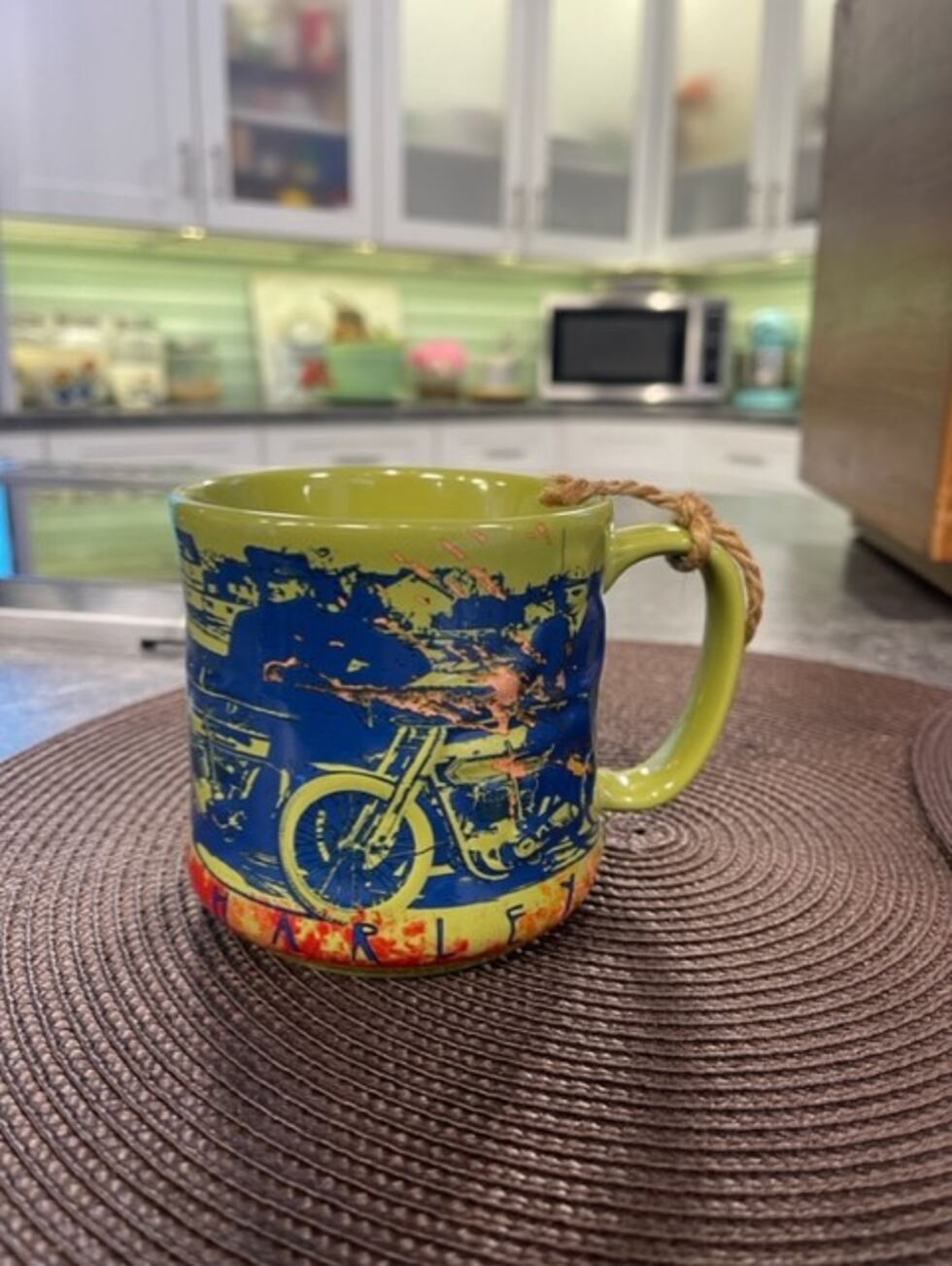 Jeff: I've learned that everything with the Harley-Davidson official logo will sell. I've gone through literally hundreds of shirts, plus Christmas ornaments, jackets and a belt buckle and sold them all. Really solid sales. This will be my first HD mug.
Steph: I'm not a person who collects Harley Davidson items, but my goodness, so many people do! This is a creative design; it looks great.
Tiffany's flatware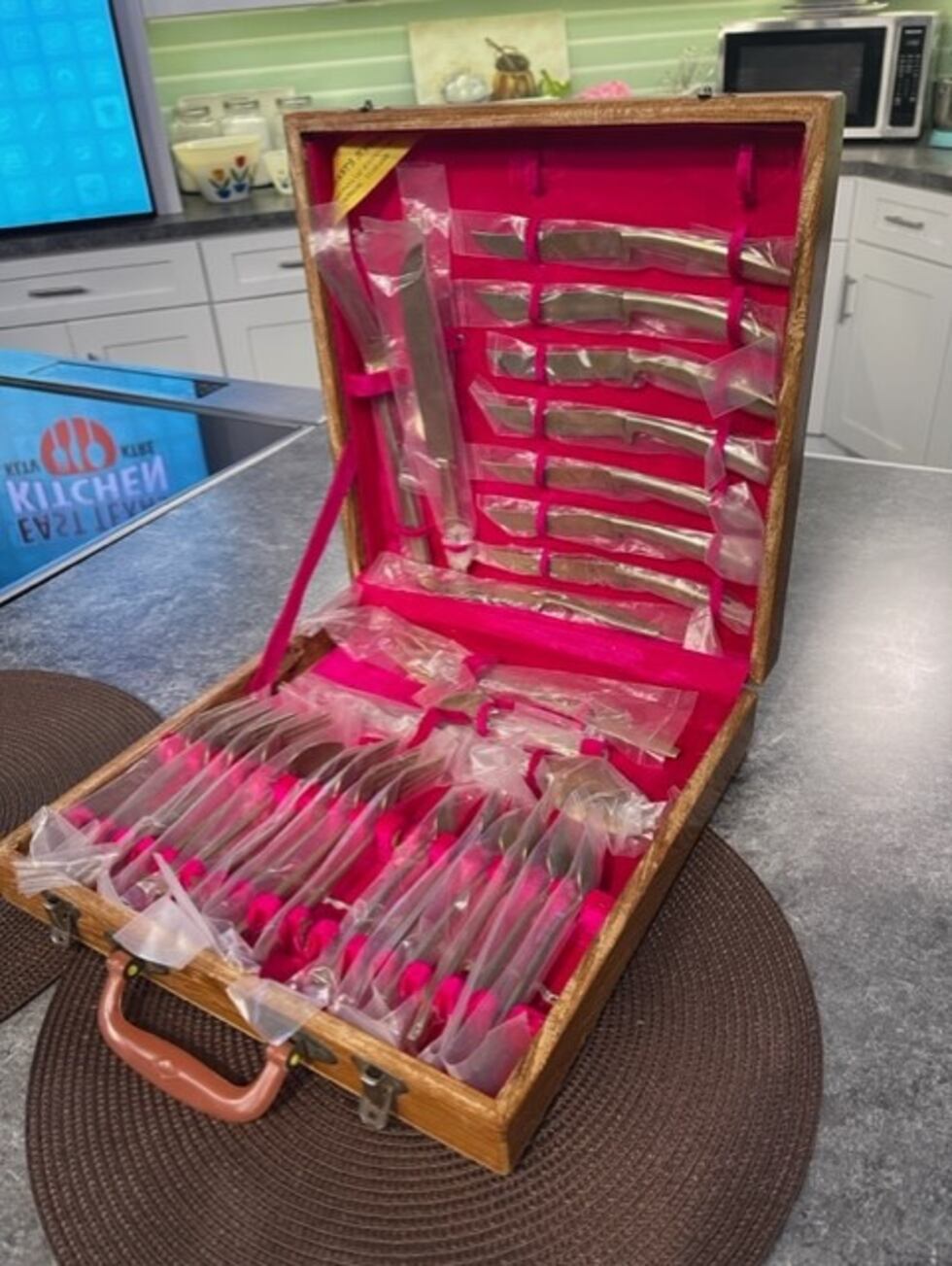 Jeff: This isn't the famous Tiffany's in New York but apparently from a company based out of Bangkok in the 1950s. I thought at first it was gold but I did some research and this is brass. I've learned to check out all flatware because it sells pretty well. This set isn't worth a bundle, but still pretty cool and unique.
Steph: I was amazed that Makayla also had a set from this company that her Papa gave her from his time in the Korean War, I believe she said. Small world. This is a neat set, and possibly the first all brass set of flatware I've ever seen. Great find.
To watch more episodes of East Texas Kitchen Pickin', click here.
Copyright 2023 KLTV. All rights reserved.