5 arrested after fatal shooting of teenager in Marshall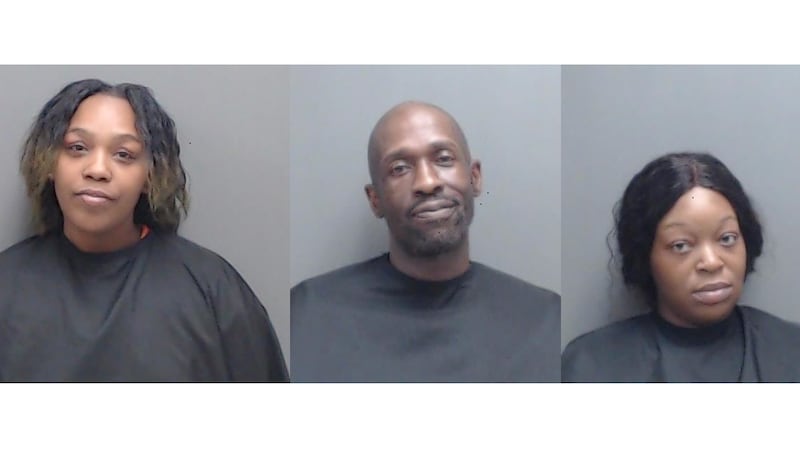 Published: Aug. 2, 2023 at 5:07 PM CDT
|
Updated: Aug. 2, 2023 at 10:19 PM CDT
MARSHALL, Texas (KLTV) - Marshall Police have arrested three adults and two minors in connection with the fatal shooting of a 16-year-old male.
Just after 1:30 a.m. on June 7, Marshall dispatchers received calls regarding a body lying in the road in the 1800 block of Alexander Street. Responding officers found a young black male who was dead. He had been shot in the chest. Because he is a juvenile, police will not identify him.
Marshall Police Department detectives, Crime Scene investigators, and Joint Harrison County Violent Crimes and Narcotics Task Force investigators went to the scene and began documenting the evidence and canvassing the neighborhood for witnesses.
Investigation showed that the young male had been lying in the street for over an hour and a half before authorities were notified. During that time, vehicles drove around the body and some individuals took photos and video recordings of the body.
Two juveniles have been arrested and charged with Engaging in Organized Criminal Activity for Robbery, which is a Felony One offense in the State of Texas.
Adults arrested are Tyra Valentine, 24, of Marshall, Diamond Roach, 32, of Marshall, and Alexander Morrison, 50, of Marshall. They are charged with Failure to Report Human Remains.
This is an ongoing investigation and more information will be made available at a later date, MPD says.
If you have any information on this case, please contact Sgt. Rob Farnham with the Marshall Police Department CID division at (903) 935-4539 or if you wish to remain anonymous, you can contact the Marshall/Harrison County Crimestoppers at (903) 935-9969.
Copyright 2023 KLTV. All rights reserved.