City of Mineola celebrates 150th anniversary with Sabine Stomp Music Festival
Published: Jul. 20, 2023 at 11:48 AM CDT
MINEOLA, Texas (KLTV) - Mineola will be holding a highly-anticipated music festival in September as part of its year-long sesquicentennial celebration.
Spokesperson Owen Tiner said the festival has been in the planning stages for months, and they're very excited to finally announce a date. This is the first year the music festival is taking place, but Tiner felt it matched the celebration well.
"What better way to do it than with music outside?" he asked.
The event boasts a varied list of performers.
"Our headliner, we're so incredibly excited, is the Old 97′s. I mean, they tour nationally, they've been in movies, Saturday Night Live, all that kind of stuff. These guys are great," Tiner said.
Additionally, the festival features Texas/Red Dirt pioneer Cory Morrow, up-and-coming Texas artist Josh Ward and Lindale's own Chris Colston, as well as other local and regional acts.
The festival will take place at the Mineola Nature Preserve on Sept. 2, and tickets are on sale now, online.
Tiner encouraged people to bring their own chairs, but said coolers and outside food are not allowed.
"We'll have vendors and people selling stuff," he said. "Of course, there will be T-shirts and memorabilia things for the sesquicentennial year, but also things that celebrate the concert as well, and just making that day into kind of a memorable souvenier of your own."
"Make sure you get tickets early, for sure," Tiner said. Sponsorship opportunities are also available and may come with perks. Contact (903) 569-6183 for more information.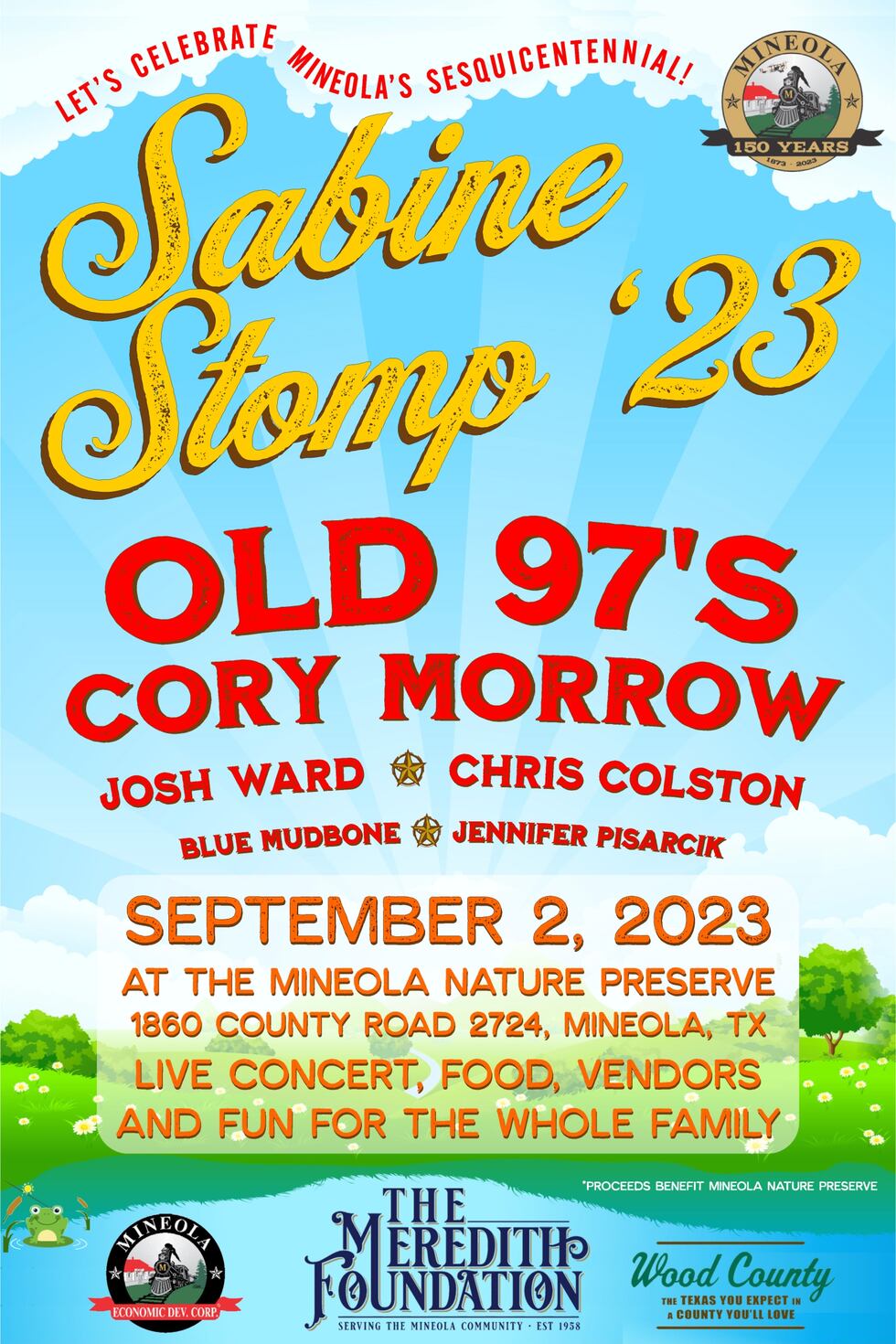 Copyright 2023 KLTV. All rights reserved.