Kitchen Pickin': So much vintage!
Published: Jul. 12, 2023 at 5:23 PM CDT
|
Updated: Jul. 12, 2023 at 6:00 PM CDT
EAST TEXAS (KLTV/KTRE) - This week on East Texas Kitchen Pickin', Jeff has quite a collection of vintage finds usually reserved for collection books. Take a look at what he brought this week to see if you have any of these stashed in your own kitchen.
Velveeta container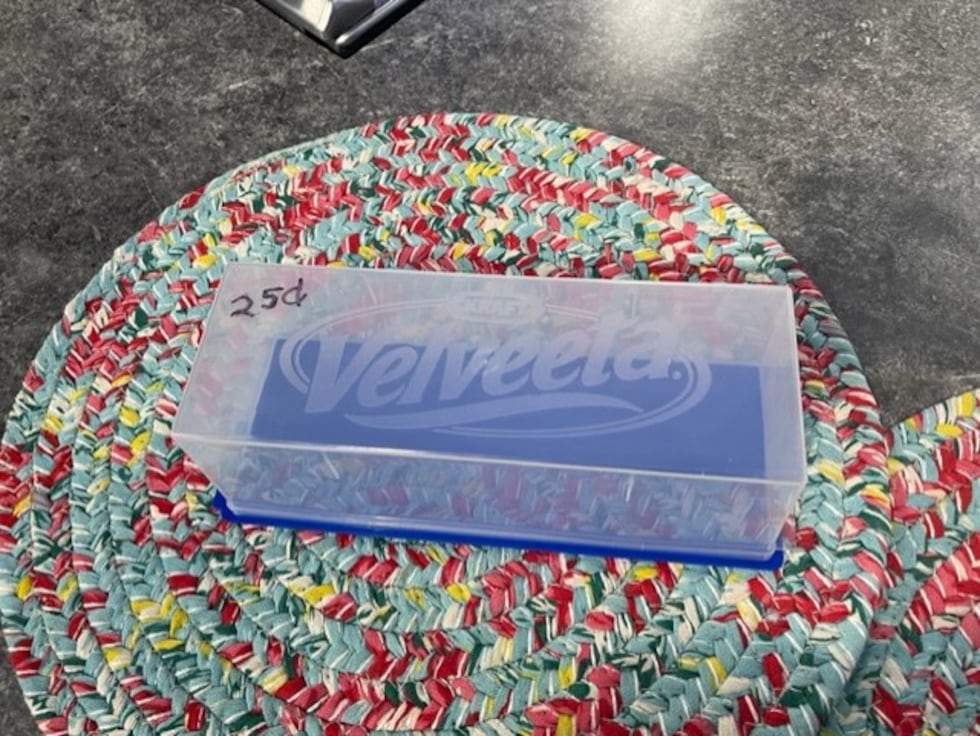 Jeff: As you can see from the permanent ink (boo!) on the container, this was just a quarter. Another example of how the branding can go a long way in value.
Steph: Velveeta is an iconic American food, present in many kitchens for decades now. (Hopefully not the same block of it...preservatives can only help for so long.) According to AllRecipes.com, Velveeta was invented in 1918 by Emil Frey, a Swiss immigrant, as a way to conserve waste from broken cheese wheels at the Monroe Cheese Company. Frey added ingredients like whey to help it melt smoothly, and it was so "velvety" that he named in Velveeta.
Cracker Barrel teapot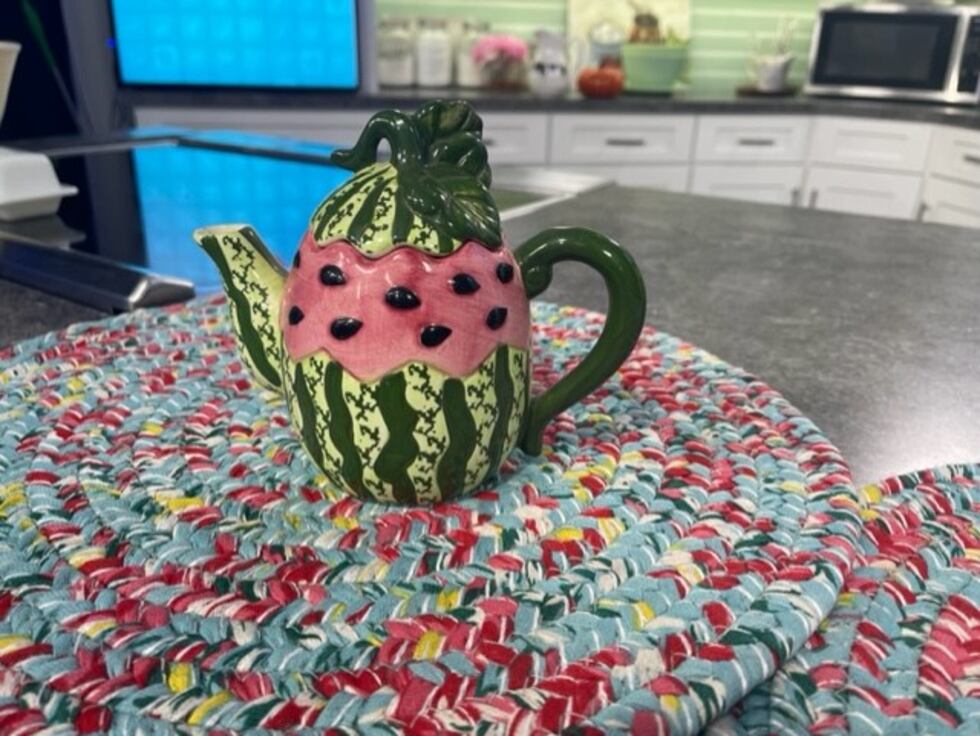 Jeff: It's from Cracker Barrel and it has a watermelon design but doesn't really have a watermelon shape. And it's not intended for watermelon use. As bland as watermelon is, it sure has pretty and popping colors.
Steph: We'll have to agree to disagree about watermelon. It's so good! (RECIPE: Watermelon-cucumber salad) And this little pitcher is so cute. Perfect for cream for your coffee.
Corning Ware bronze scroll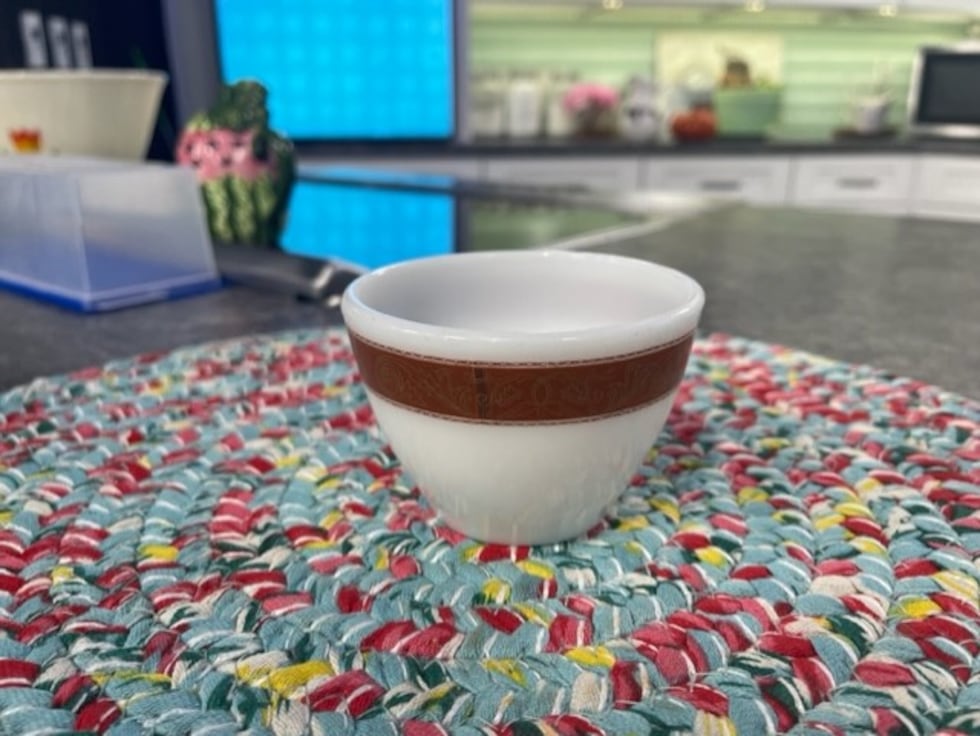 Jeff: This interesting design was just too tempting to not pick up. Especially for 50 cents! This bronze design is from the 1950s and is described in many listings as "rare." We found this at an estate sale. I'm finding myself enjoying estate sales more and more because I know I'll find something vintage.
Cheryl: This is a really unique piece. I've never seen one like it! I like the brown band a lot. Hard to tell from the picture but the band is embossed with a scroll design.
Pyrex butter dish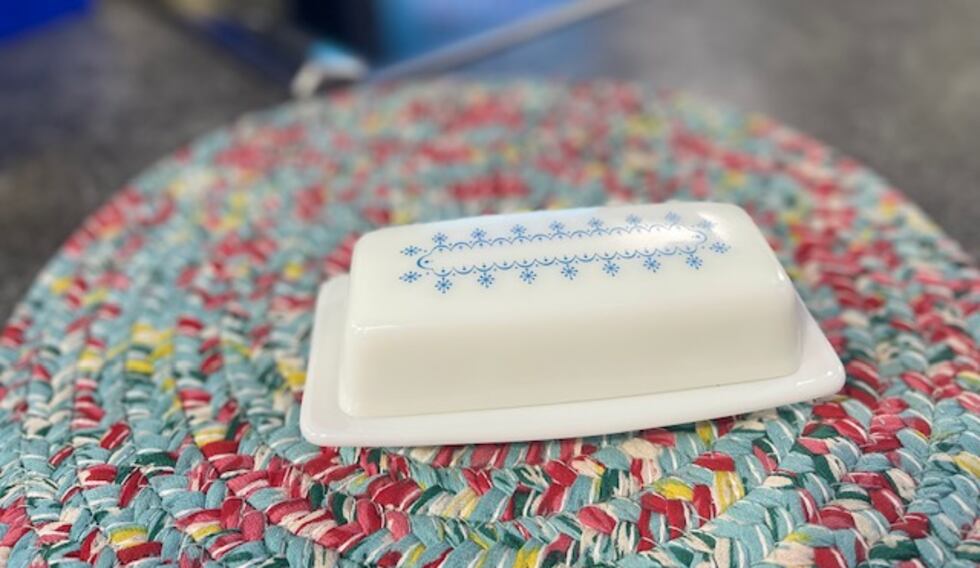 Jeff: This snowflake blue pattern is one that I'm talking about that I see photos of plenty but it's the first time we came across one. This design is from 1972.
Steph: This is a beautiful little butter dish! So well-cared for. I love seeing blue patterns from an era when so many things were harvest gold, avocado green, or brown.
Fire King grease jar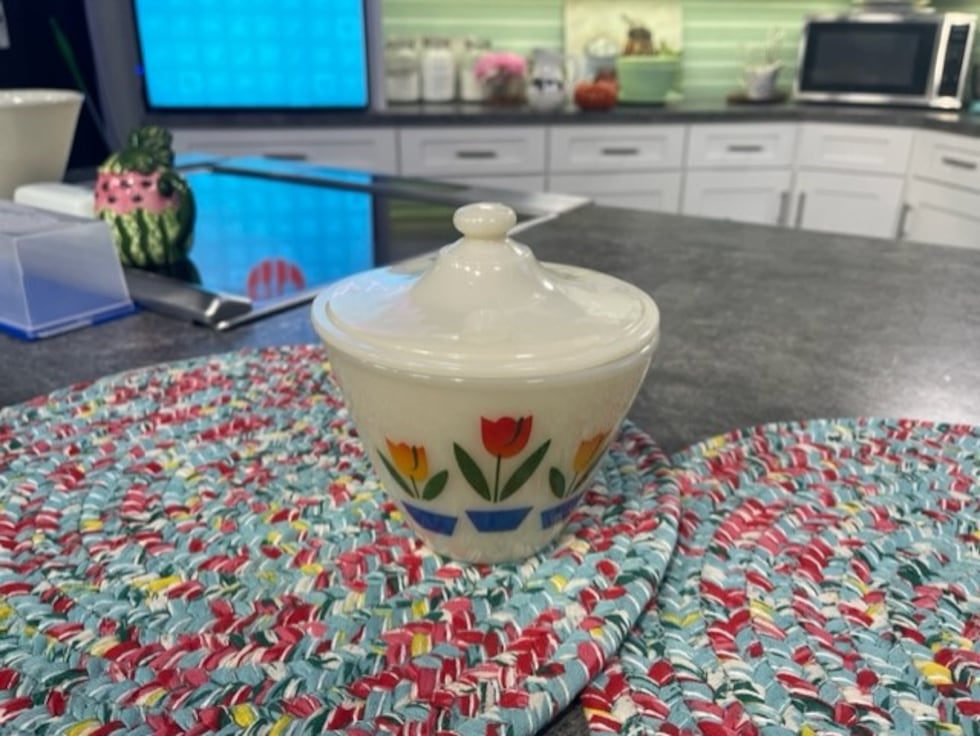 Jeff: This is one of a seven-piece set Mrs. Picker found last week. We paid up on it, but right now I'm glad we have as it's one of the more pursued pieces in the Fire King world. It's going to take a good amount of packing and a large box but hopefully we'll sell it soon.
Steph: This is a wonderful set. It's not easy to find a complete set of any of these patterns, but Cheryl scored! The tulip pattern is from the '40s. The bowls are their "splashproof" style. They came in various patterns, like kitchen aids, black or red dots, apples, and others.
Homer Laughlin bowl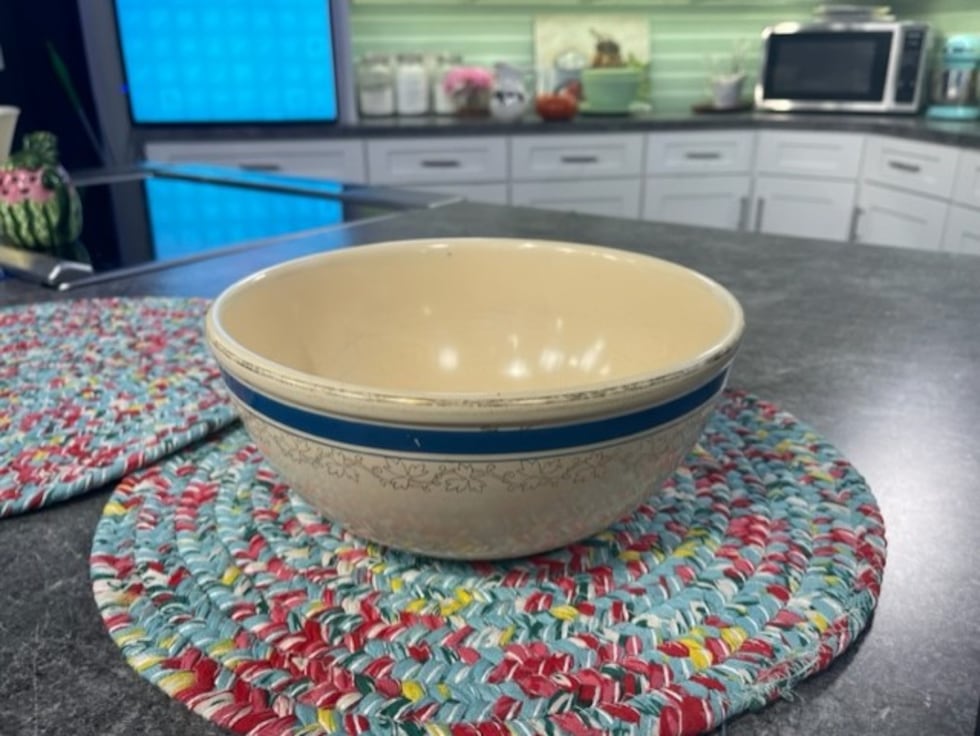 Steph: This old bowl from the '40s (the '40s are a theme this week, it seems) is by Homer Laughlin. Homer Laughlin was the creator of Fiesta ware. This bowl was given to me by my mother-in-law after she found it at an estate sale. These aren't seen very often, but they aren't terribly expensive, either. I love the blue band with the gold leaves underneath. It makes me happy.
Jeff: Steph always brings the coolest stuff. This bowl is pretty simple but screams character. She should sell tickets for tours of her kitchen.
Click here to see more episodes of Kitchen Pickin'!
Copyright 2023 KLTV. All rights reserved.