Longview High School principal James Brewer dies at 65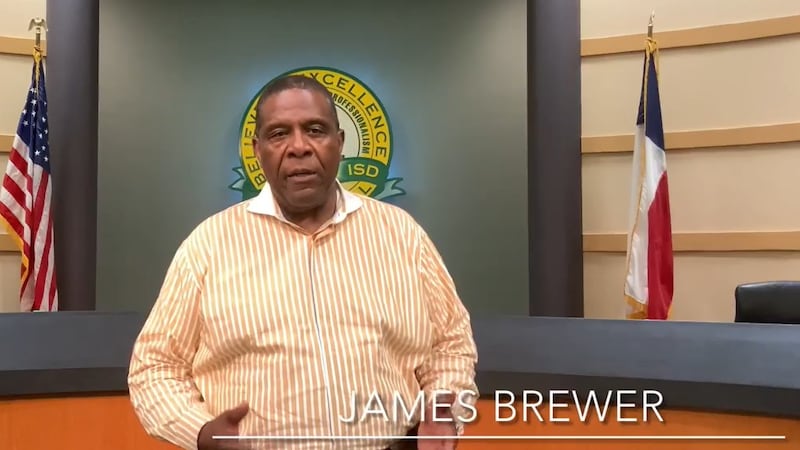 Published: Jul. 10, 2023 at 9:12 PM CDT
|
Updated: Jul. 10, 2023 at 9:20 PM CDT
LONGVIEW, Texas (KLTV) - Longview ISD has confirmed that Longview High School Principal James Brewer has died.
Brewer, who was 65, died Monday evening after experiencing a sudden cardiac event. His untimely departure has left the entire Lobo community in shock and mourning, a statement from the district says.
"The legacy of Mr. James Brewer will forever remain a guiding light at Longview Independent School District," said Dr. James Wilcox, LISD Superintendent. "James will be remembered as an outstanding educator, a compassionate leader, and a cherished member of our community. His spirit will live on in the hearts and minds of those he touched throughout his remarkable career."
"Our thoughts and prayers will be with the Brewer family during this difficult time," he said. "We ask that the community respect their privacy as they grieve this tremendous loss."
Longview High School will be providing counseling services and support to students and staff to help them cope with this tragic event, the statement continued.
Details regarding memorial arrangements and ways to honor Mr. Brewer's memory will be communicated in the coming days.
According to the Texas Council for International Studies, Brewer was born in Magnolia, Arkansas, the third of seven children. Brewer graduated from Magnolia High School in 1976, then graduated four years later from Southern Arkansas State with a BSE degree. He also received ME Degree from Texas A&M in Commerce.
TCIS said that Brewer served 40 years in Texas education. He served 10 years as Superintendent of DeKalb Independent School District. In 2008, he moved to Longview to become Assistant Superintendent of Secondary Education and Longview High School Principal.
Copyright 2023 KLTV. All rights reserved.