Affidavit provides details on shootout at Tyler apartment complex
Published: Jun. 8, 2023 at 11:38 AM CDT
TYLER, Texas (KLTV) - An arrest document provides details on a reckless shooting in May at a Tyler apartment complex.
Marqus Gray, 21, of Tyler, was arrested Monday on a warrant for deadly conduct in connection with the May 22 shooting at the Liberty Arms apartments. Tyler Police Department Public Information Officer Andy Erbaugh said that Gray was arrested after fleeing police on the 1000 block of W. Hickory Street in Tyler. He gave police a false name, and was found with marijuana and narcotics.
The arrest affidavit provided more details on the Liberty Arms shooting, outlining security footage from the incident. According to the document, the video showed Gray and the other person of interest, Kerick Johnson, 18, of Tyler, exchanging gunfire in the parking lot after Johnson arrived in a red Hyundai Elantra. The altercation reportedly began after Johnson stepped out of the Elantra, which contained two other passengers, one of which was Johnson's grandmother.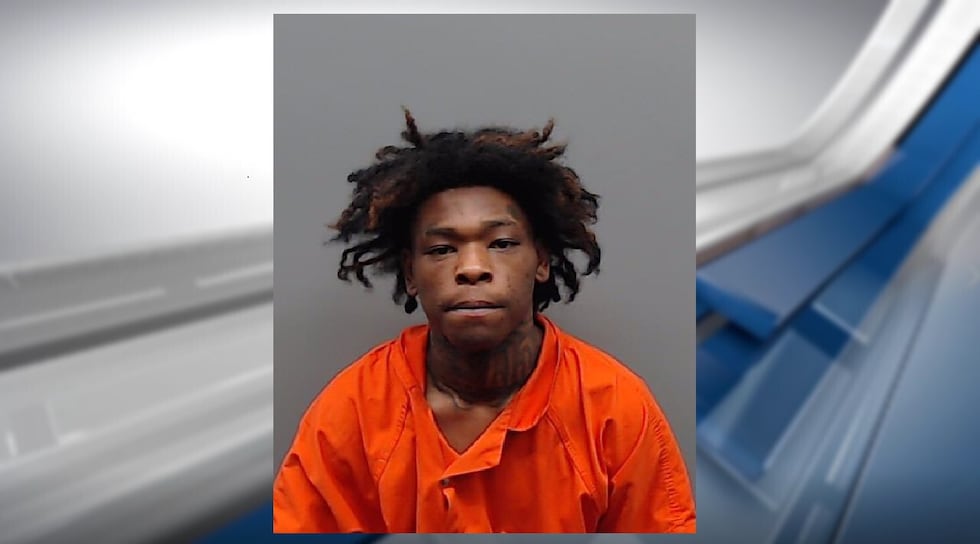 Johnson allegedly appeared to fire at Gray first, and Gray returned fire with Johnson's grandmother still in view. The document said that the woman could be seen ducking behind the Elantra, which was later seen with broken windows and bullet holes in the driver's side. The video then reportedly showed Johnson retreating while examining an apparent gunshot wound to the right side of his torso. Gray is then reportedly shown briefly speaking with Johnsons grandmother, then exchanging gunfire with an unreported person in one of the apartment buildings while retreating.
The affidavit said that investigators later searched the apartment of one of the passengers of the Elantra, where Johnson was reportedly staying. According to the document, Johnson's gun and bloody clothing were found inside, along with a cellphone and an unknown amount of cash.
After the shooting, Johnson was detained and spoken to by responding officers before being taken to a hospital for his gunshot wound. According to Erbaugh, Johnson was taken to the Smith County Jail on unrelated 2022 charges after his medical check. He posted bond the next day, and his whereabouts are still unknown. A warrant is out for his arrest in connection with the shooting due to the video evidence.
Gray remains in the Smith County Jail on $705,500 total bonds for the charges of aggravated assault, deadly conduct, possession of marijuana, possession of a controlled substance, evading arrest, failure to identify, and engaging in organized criminal activity.
RELATED:
Copyright 2023 KLTV. All rights reserved.