Retired handyman wins record $476 million lottery jackpot: 'It still doesn't feel real'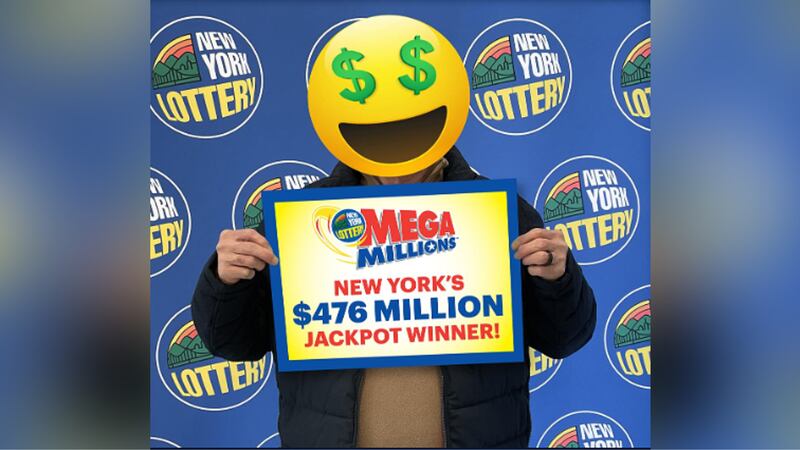 Published: Jun. 6, 2023 at 9:14 PM CDT
QUEENS, N.Y. (Gray News) - A retired handyman has won a record-setting Mega Millions jackpot in New York.
According to the New York Lottery, 71-year-old Johnnie Taylor won $476 million while playing the Mega Millions from an April 14 drawing.
Lottery officials said it's the largest Mega Millions prize ever won in the state since the game launched in 2002.
"It still doesn't feel real," Taylor said.
The new multimillionaire said his wife didn't believe him when he first told her about the jackpot. So, he went online and showed her the matching numbers.
Taylor said he typically buys his tickets at Liberty Beer and Convenience, a store near his subway station in Queens. Officials said the convenience store will receive a $10,000 bonus for selling the winning ticket.
"The New York Lottery congratulates Mr. Taylor on winning this historic jackpot," lottery officials shared.
Taylor opted to take the lump sum payment totaling $157,288,402 after taxes.
The recently retired 71-year-old said he plans to travel, buy a house and a new car with his winnings. He also said he is going to donate money to his church.
The winning numbers for Taylor's drawing were 23-27-41-48-51 with 22 as the Mega Ball.
Copyright 2023 Gray Media Group, Inc. All rights reserved.