A&M product Alton Dixon leaves position as Crockett head football coach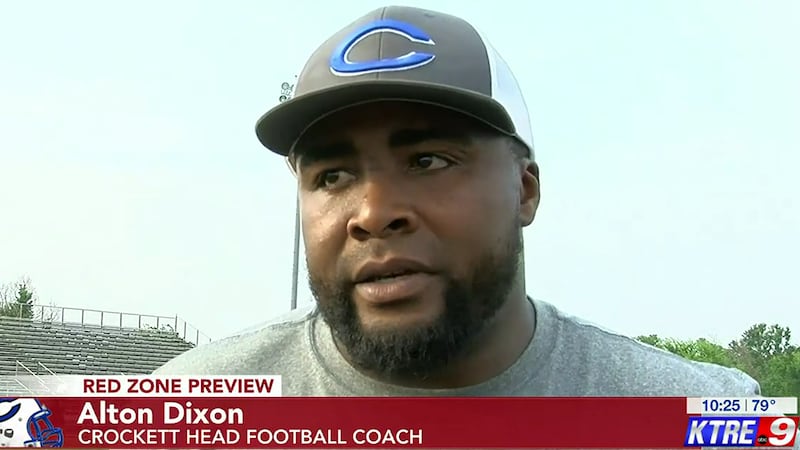 Published: Jun. 1, 2023 at 5:09 PM CDT
CROCKETT, Texas (KTRE) - Crockett ISD confirms the departure of head football coach and former Texas A&M cornerback Alton Dixon.
Crockett ISD superintendent John Emerich confirms that Dixon has left the school.
Emerich dispelled rumors that Dixon had been fired, saying Dixon, "left on his own accord for personal reasons."
Crockett ISD announced the hiring of Alton Dixon as its next head football coach and athletic director in January of 2021.
Dixon played college football at Texas A&M from 2005-2009.
He has been an assistant high school coach at his alma mater in Lufkin. Crockett was his first head coaching positions.
A listing for a head football coach/athletic director has been posted on Crockett ISD's job portal.
Copyright 2023 KTRE. All rights reserved.