East Texas Ag News: Managing summer weeds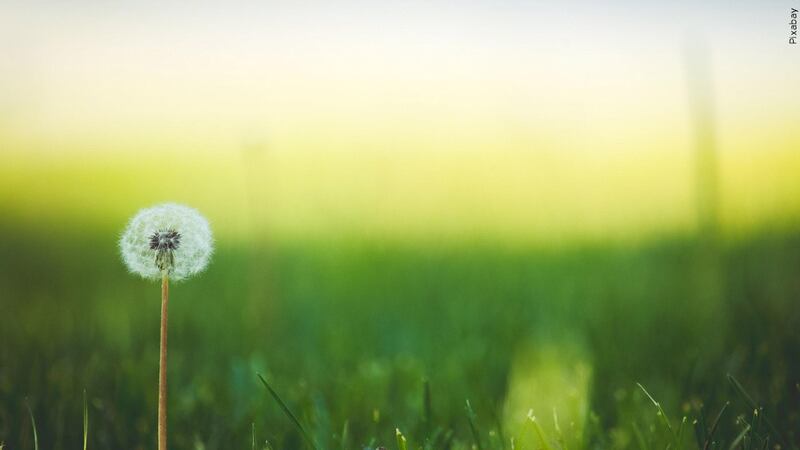 Published: May. 26, 2023 at 9:55 AM CDT
LUFKIN, Texas (KTRE) - We are well into the growing season, and one of the most common questions I get at this time of the year concerns weed control.
Even though we have had a slow transition into summer, I bet that we have shifted out of our cool season weeds and into our warm season weeds.
Cool season weeds are annual plants that started their growth in the fall, remain smallish and unobtrusive much of the winter, to then increase their growth and bloom in the spring. When you see the incredible wildflowers along the highways, many are winter annuals. It is the unwanted ryegrass, shepherds' purse, henbit, and others in our lawn that we really don't want to see.
Even though the weather has started to warm up, we can still expect to see some holdovers from the cool season such as white clover. While most clovers are gone, the perennial white clover is one of the few that we can expect to see growing into June if rains persist.
Warm season weeds are those who have just germinated (started from seed) and will grow throughout the summer. We'll see them bloom and set seed as the summer months progress.
There exists an abundance of weed control products on the shelves at the local feed stores and nurseries. Many brands work just fine, just be sure to read the labels and follow them carefully.
Let's be clear that the best deterrent for weeds in the lawn is a healthy, well managed lawn. Healthy, well managed lawns are watered and fertilized correctly. Over watering or over fertilization will lead to all kinds of problems. For certain, a frequent, disciplined mowing routine will encourage turfgrass to spread laterally and have a thick cover that crowds out undesirable weeds.
If you want to treat with an herbicide, there is a broad array of brand names from the major gardening companies. To help simplify the choices, I suggest folks study the active ingredients, and focus on just two: a combination of 2,4-D + dicamba + mecoprop (MCPP), and Atrazine.
My current favorite for lawns is the combination of 2,4-D, dicamba, and mecoprop (MCPP). With summer weeds that have already germinated, this combo would be a good one. For years, atrazine was highly recommended to me by a golf course professional as the only product he would use on St. Augustine. Atrazine works best when applied in spring and fall.
Let's not forget to be cautious and consider the fact that every shrub, tree, and flower is a broad-leafed plant. And most every lawn herbicide exists to get rid of broad-leafed plants!
When you find yourself with a question or concern about an herbicide, by far the most important resource is the product label. I know the print is tiny and the information is dull to read, but there is so much helpful information to be found. Everyone needs to read the label.
But what if you want to get rid of weeds but do not want to spray an herbicide? Mow every week. Mow twice a week on Bermuda lawns. A good rule of thumb is to water not more than twice a week and only in the mornings when the grass is wet with dew. Fertilize lightly at ½ pound of nitrogen every 1,000 square feet and then only when needed. A healthy lawn is the best defense.
So, what about the weeds still there? From a distance, let's say driving down the city street at 30 miles per hour, those weeds will appear as short green plants that we really cannot distinguish from turfgrass. Any cool season annuals that you may still have are near the end of their life expectancy anyways! Those potential blooms and seed pods that you have just clipped off signal the end of its days.
++++++++++++++++++++++++++++++++++++++
Cary Sims is the County Extension Agent for agriculture and natural resources for Angelina County. His email address is cw-sims@tamu.edu
Copyright 2023 KTRE. All rights reserved.