Smith County honors retiring 82-year-old Tyler Pipe employee with his own day
Published: May. 16, 2023 at 6:57 PM CDT
TYLER, Texas (KLTV) - The Smith County Commissioners Court is honoring a dedicated employee of Tyler Pipe with his very own day.
James Madison was 18-years-old when he went to work at Tyler Pipe, 64 years ago. Madison, 82, is now hanging up his hard hat and retiring.
On Tuesday morning, Smith County commissioners ratified a resolution proclaiming May 25, 2023, as "James Madison Day" in Smith County.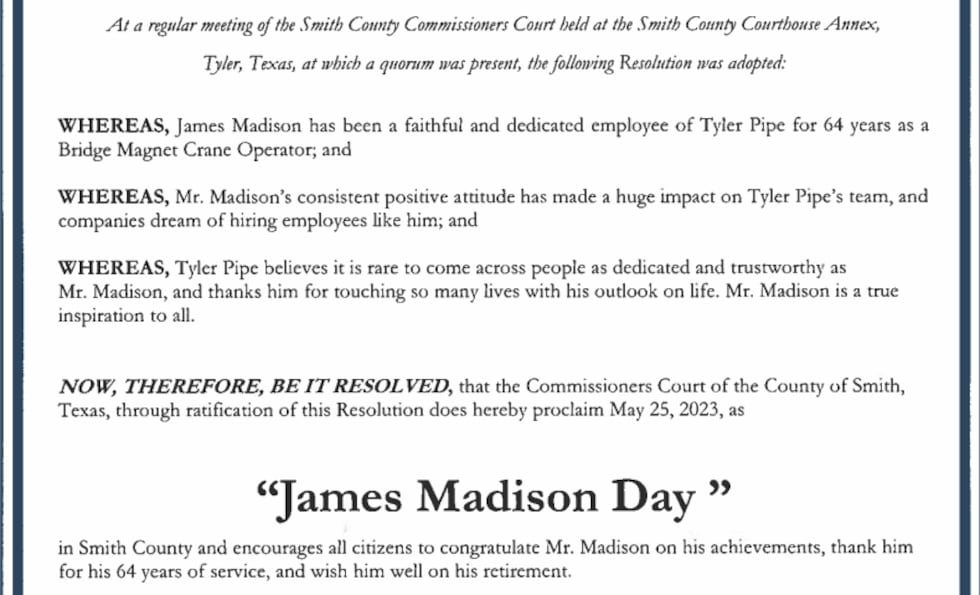 PREVIOUS STORIES:
Copyright 2023 KLTV. All rights reserved.