1 killed, 1 arrested in connection with Longview building crash
Published: May. 15, 2023 at 10:54 AM CDT
LONGVIEW, Texas (KLTV) - Police have released the names of the driver and a passenger injured after a car crashed into a building in Longview.
Officers responded to a crash in the 400 block of West Methvin Street at about 2 a.m. May 13, Longview police said in a post.
Hunter Ryan Tigert, 22, of Lone Star, was driving a black Dodge Charger with three passengers at a high rate of speed southbound on West Methvin Street, when the vehicle failed to navigate a curve and left the roadway, striking a brick building, police said.
Sydney Van Rijn, 23, of Longview, was the front passenger, and she was taken to a local hospital where she later died from her injuries, police said. The other occupants were taken to a local hospital for treatment.
Tigert, who sustained injuries in the crash, was also taken to a local hospital. Police said Tigert was later arrested for intoxication manslaughter and booked into the Gregg County Jail, with bond set at $30,000. He posted bond and was released May 14.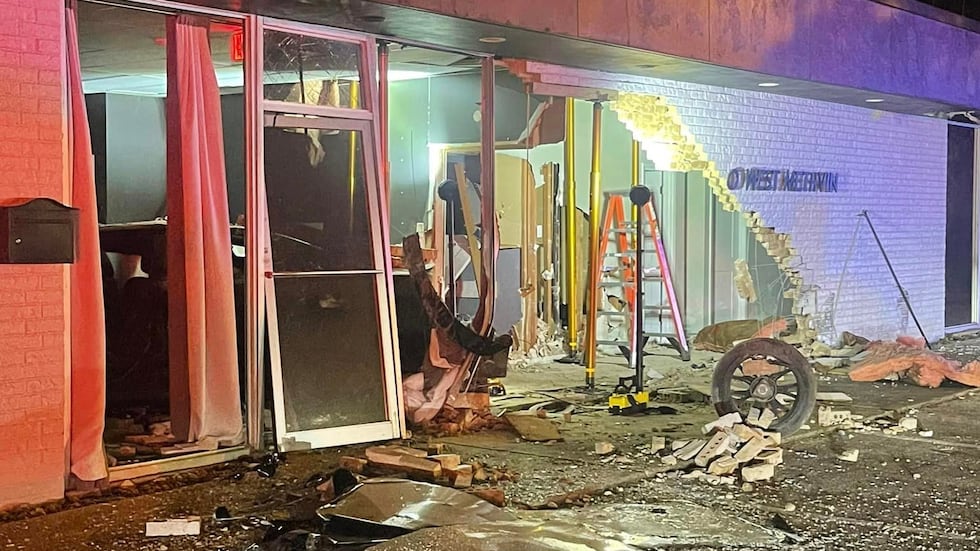 RELATED:
Copyright 2023 KLTV. All rights reserved.