Longview police looking for 18-year-old woman missing since Saturday
Published: May. 12, 2023 at 8:54 PM CDT
|
Updated: May. 12, 2023 at 11:19 PM CDT
LONGVIEW, Texas (KLTV) - Police detectives are trying to find a missing person.
Hosanna Faith Shipton, 18, has not been seen or heard from by her family since May 6. She was last seen in Longview driving a black 2012 Volvo XC60 with Texas license plate SCS8874.
Shipton has hazel eyes and wears colored contact lenses. She has brown hair. She is 5′7″ tall and weighs about 130 pounds.
A family member of the woman says that her cell phone is not ringing anymore when they call, so it is likely dead.
If you have any information about Shipton or think you see her, call Longview Police Department at (903) 237-1170.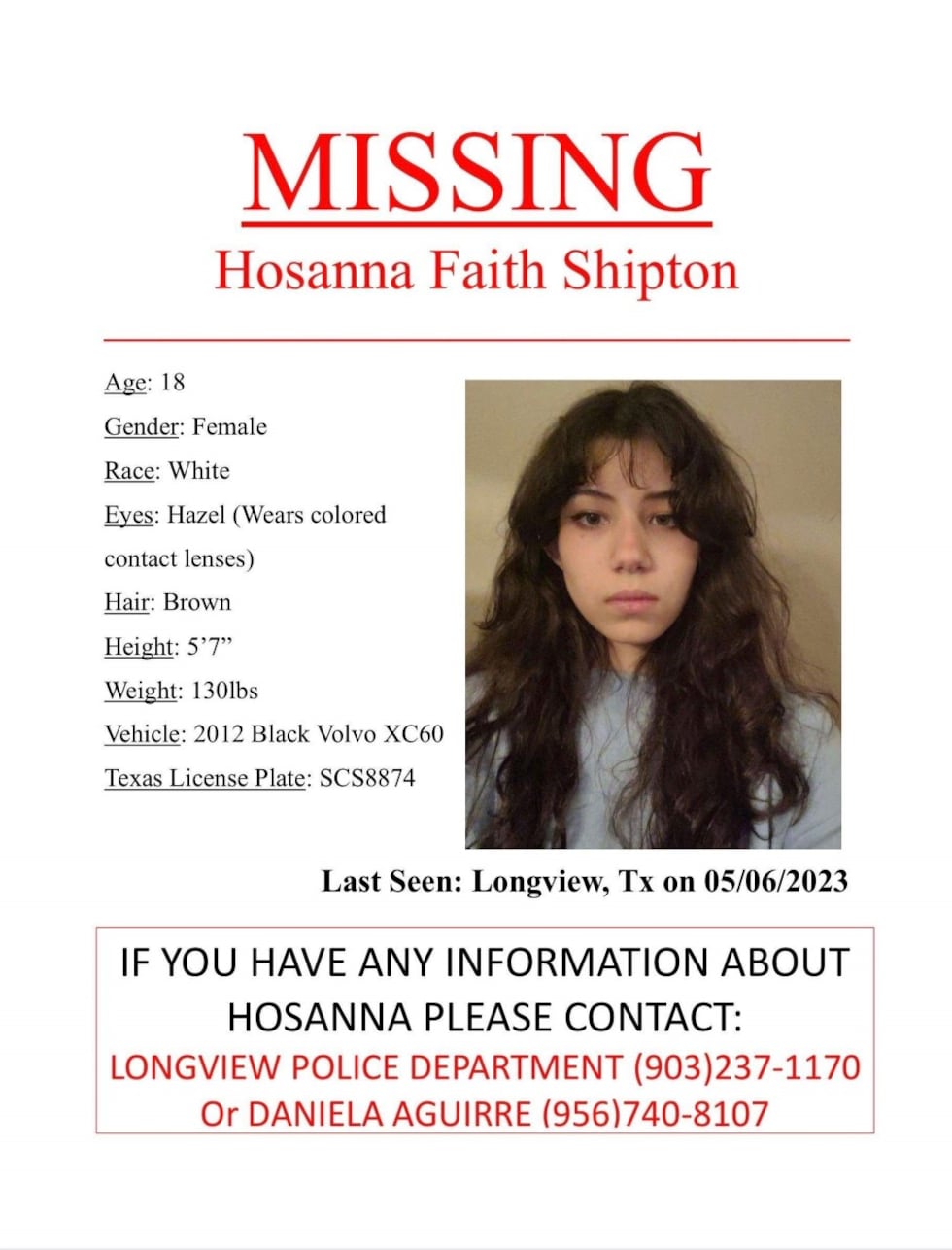 Copyright 2023 KLTV. All rights reserved.