Kitchen Pickin': Glowing juicer
Published: May. 11, 2023 at 4:41 PM CDT
|
Updated: May. 12, 2023 at 9:19 PM CDT
EAST TEXAS (KLTV/KTRE) - This week on Kitchen Pickin', Jeff is a little disappointed with his kitchen haul but Steph lifts his spirits.
Tervis Tumbler straws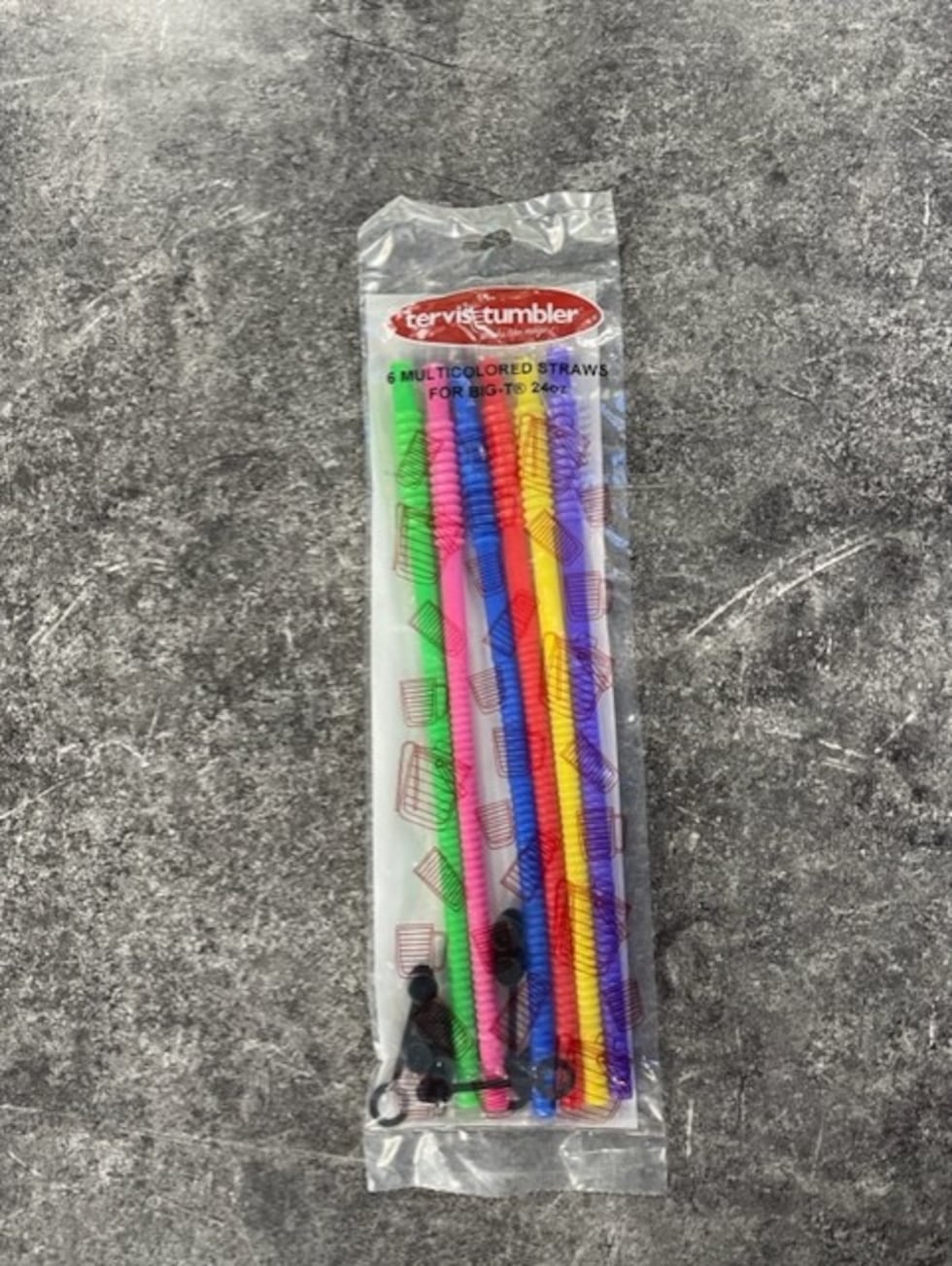 Jeff: We found a ton of these in two boxes at an estate sale on Thursday. It's the only sale Mrs. Awtrey picked up, as she was out of town for the weekend, leaving me to fend for myself. A Youtuber I follow calls something like this a honey pot, meaning a consistent seller of one particular item you can sell for months to come.
Steph: These look like the kids will love them, and they're so great for using when you drink thick drinks like smoothies. Good find!
Uranium juicer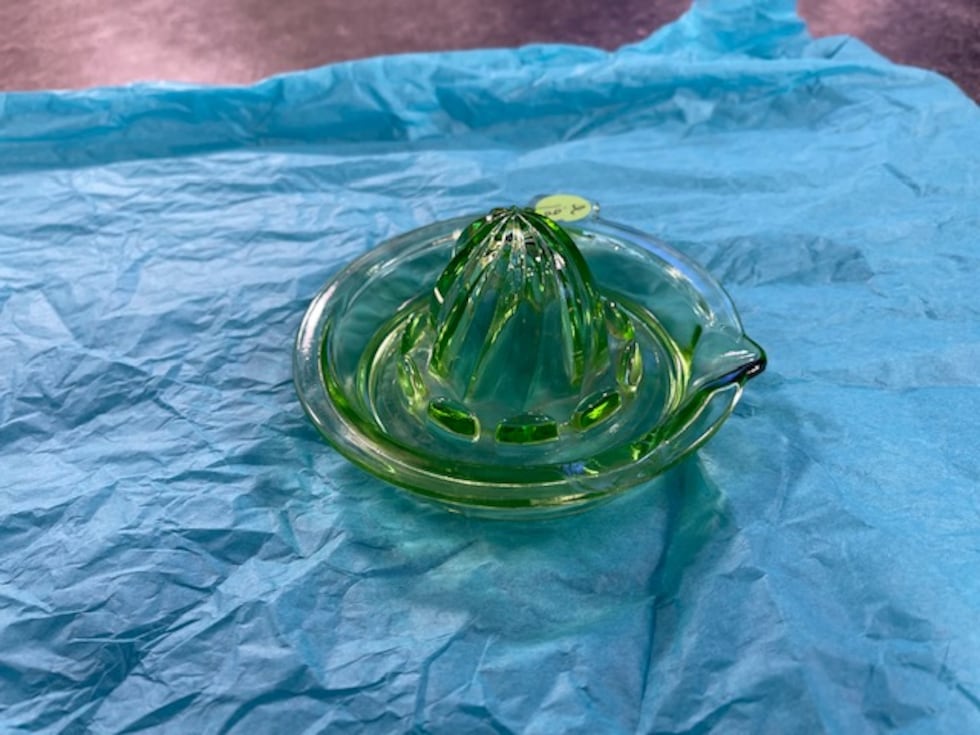 Jeff: Turn on the black light and it glows! It's the third time uranium glass has made it on Kitchen Pickin'. I have a blacklight flashlight that I take to sales and I always get a kick out of watching that glass light up. When I first found this glass, I thought I had found a gold mine. But it's not as rare as I thought at first.
Steph: It may not be rare, but it sure is pretty, and it's fun to see that pretty green glow. I love this citrus juicer! Such a great shape, and would make a unique display piece in the kitchen, in my opinion
Tupperware pastry mat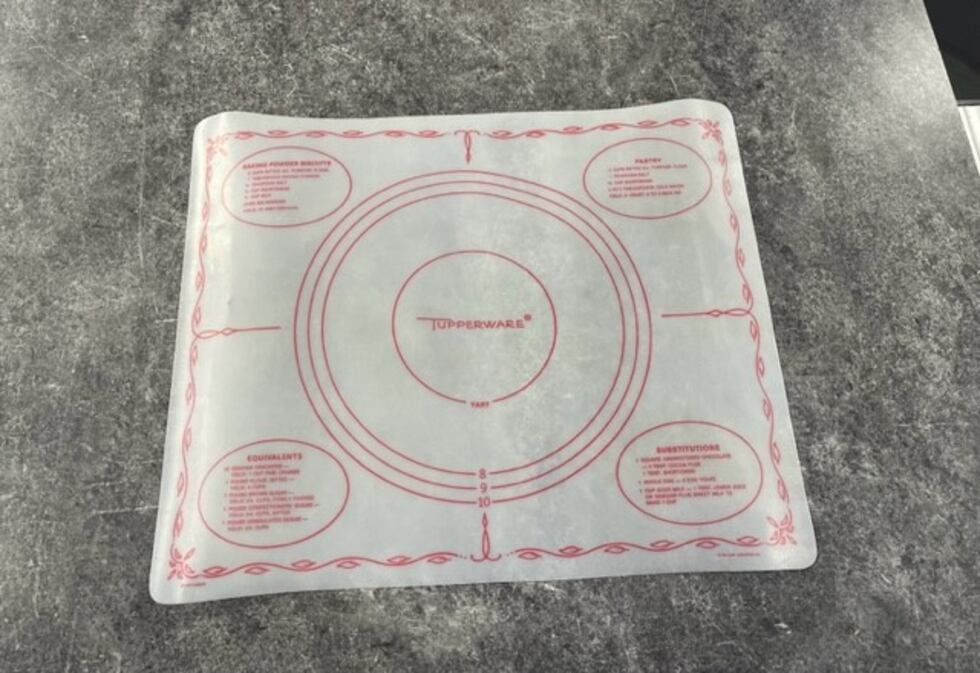 Jeff: This was definitely a blast from the past. My mother made many a pie with one of these. My only question is, how do you get it to lay flat?
Steph: I love this item. My mother had one, too. I used it so many times that it was almost like seeing an old friend when you brought it out!
Corelle butterfly gold plates
Jeff: Full transparency: we've slowed way down on glass objects. We used to buy every Pyrex and Corelle and Corning Ware we could find, as long as the price was right. But we've slowed down there just because of all the work and packing it takes to ship fragile items. But this was a pattern I've never seen before.
Steph: This is a very cute pair of plates that give '70s vibes, for sure.
Federal Glass bowl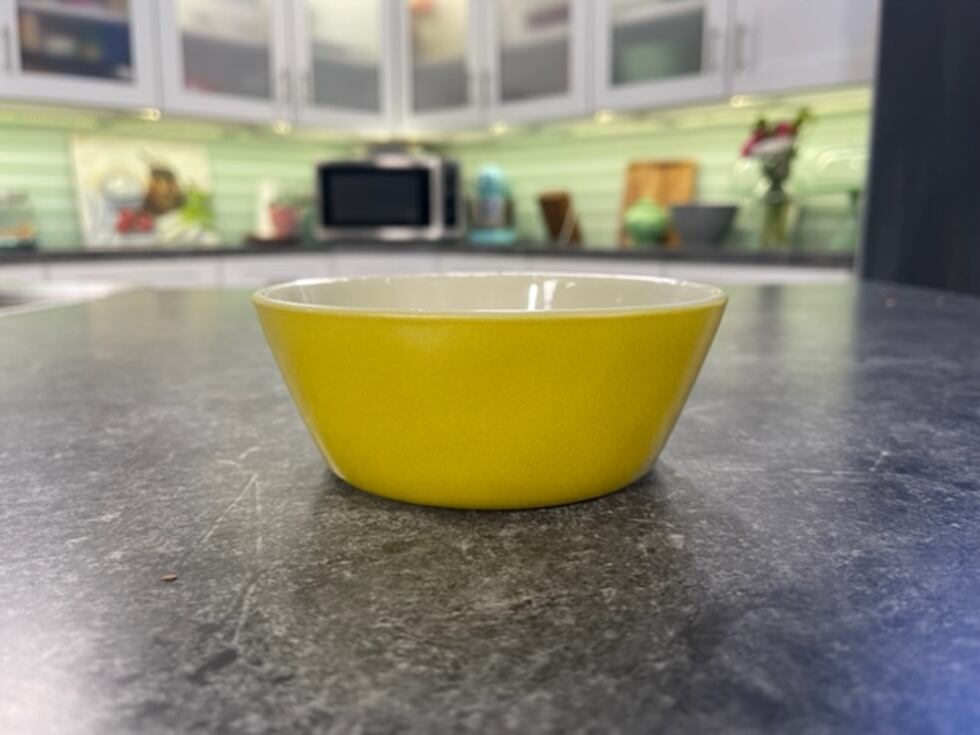 Jeff: I couldn't figure out what the "F" on the bottom of this stood for. It looked cool and you can never go wrong with 50 cents, so I decided to get it. It's a small bowl and it has the kind of color like Fire King does. And there's a reason. Federal was a competitor and maybe even a knockoff to Fire King. It's not nearly as desirable as Fire King, which surprises me because the quality doesn't seem to be too far off. I guess we just dig the original.
Steph: That's true. Fire King was the popular one that everyone knew, so Federal was not going to be quite as widely sought-after. But it is pretty! I have a set of three Federal mixing bowls in white. They were very inexpensive, too, which is a plus for the buyer.
American Family scale
Steph: I wish we could know the story of this old piece, too! And I have to correct myself; during the show I said it doesn't work, but Joe Terrell and I started poking at it and we discovered that it does, indeed, weigh pretty correctly. Imaging being banged up, slightly bent, and left to rust and still working! This shabby chic/farmhouse style piece is tough.
Jeff: Nothing says "character" like this piece. Not something I care to have for myself but I certainly appreciate looking at it in someone else's house! What a story this thing must have.
Copyright 2023 KLTV. All rights reserved.