East Texas Kitchen LIVE: Mother's Day recipes
Published: May. 9, 2023 at 5:26 PM CDT
|
Updated: May. 10, 2023 at 6:11 PM CDT
TYLER, Texas (KLTV) - Mama Steph is joined by her friend Chef Simon Webster to create a beautiful Mother's Day meal. You can easily do these recipes to make a feast for mom, or just choose one to try. They're all delicious!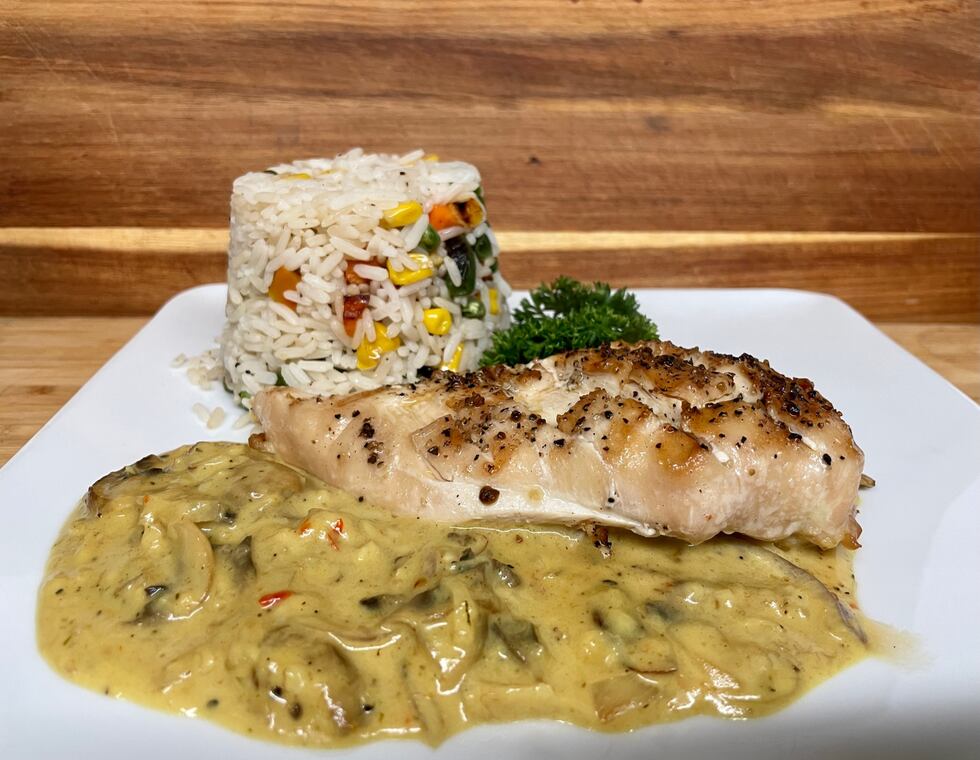 Chicken Curry over rice
2 chicken breasts.
One can coconut milk 5 fl oz
5 fl oz heavy cream
1/2 thinly sliced onion
3 button mushrooms sliced thinly
1 banana mashed
1 tsp curry powder
I table spoon sweet chili sauce
1/4 tsp garlic powder
1/4 tsp chicken powder
1 tablespoon raisins
1 tablespoon olive oil
In a skillet add oil .
Add sliced mushrooms and onions slowly fry on medium heat for 2 minutes
Add cream, coconut milk and seasonings
Bring to a simmer then add banana and raisins
Ready to serve.
Pour over cooked chicken, or salmon or lamb.
Fried rice
I cup cooked rice
One cup mixed vegetables, thinly cut.
Mushrooms
Corn
Peas
Green onions
Carrots
2 tablespoons olive oil.
Ad oil to sauté pan warm on medium heat add vegetables and sauté till tender add rice, season with salt and pepper and serve.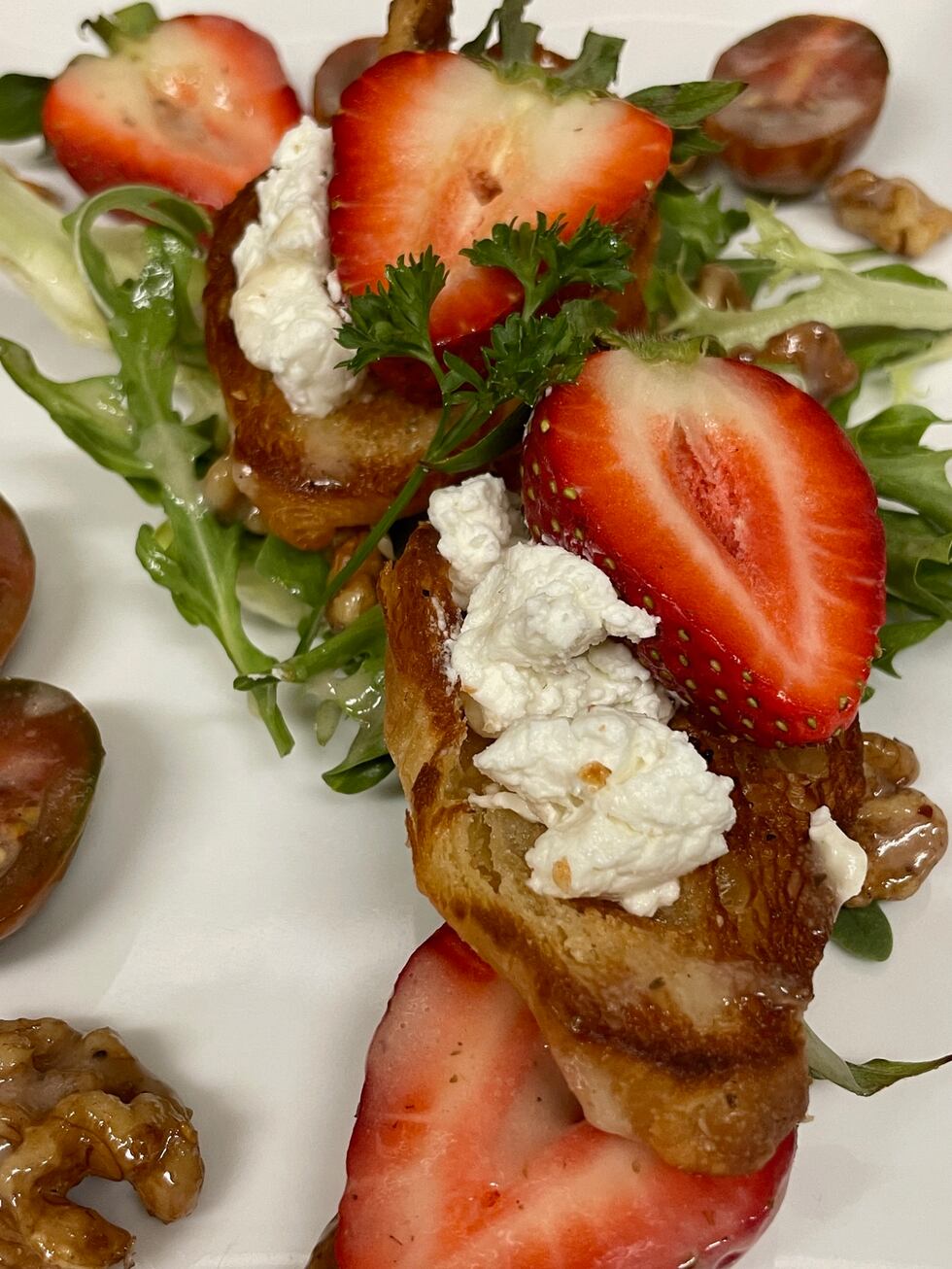 Strawberry salad
Mixed salad greens
6 strawberries, thinly sliced
Two baby croissants cut in half lengthwise.
Two tablespoons goats cheese
One tablespoon chopped walnuts
4 yellow baby tomatoes cut in half
1/4 cup crispy bacon bits
Brush croissants with oil and lightly toast on both sides.
While still warm cover with goats cheese.
Set salad leaves on plate arrange cut tomatoes, walnuts and bacon around the top with sliced strawberries.
Top with croissants croutons.
Dress with salad dressing and a drizzle of balsamic vinegar.
Limoncello tiramisu
One pkg lady fingers
Two 8oz pkgs cream cheese
Zest and juice of two lemons
1/4 cup orange juice.
1/2 cup sugar
Two cups whipping cream
Four egg yolks
Limoncello to dip lady fingers in (If you don't want to use alcohol, you can dip them in orange or lemon juice)
Mix cream cheese with lemon juice, orange juice, sugar and zest till smooth. Fold in whipped cream.
Whisk eggs in a double boiler till thick and creamy. Set aside to cool then add to cream cheese mixture.
To make, dip lady fingers in limoncello and layer in dish with cream cheese till full. Place in fridge.
Tip. make two days ahead of time.
Copyright 2023 KLTV. All rights reserved.