More than 2,000 pounds of ground beef recalled over 'rubber-like' substance in patties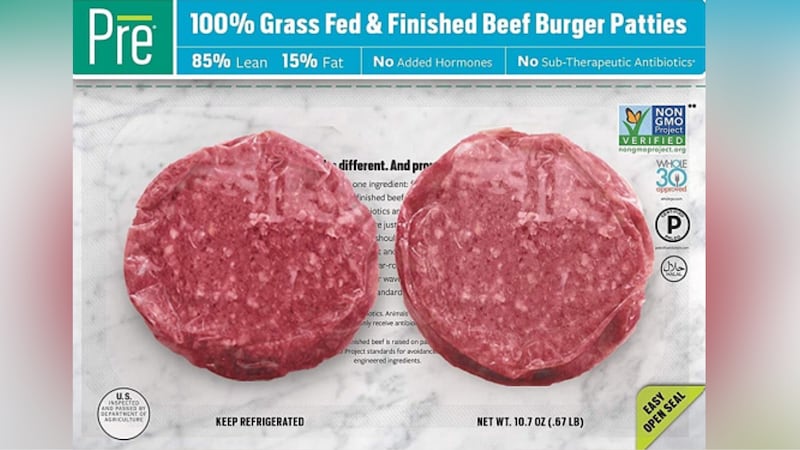 Published: Apr. 27, 2023 at 7:30 PM CDT
(Gray News) - Officials say more than 2,000 pounds of ground beef burgers are included in an active recall.
According to the U.S. Department of Agriculture, Illinois-based Weinstein Wholesale Meats is recalling about 2,122 pounds of raw ground beef burger products that may have been contaminated with an unknown material.
The USDA Food Safety and Inspection Service reports that consumers complained of finding white "rubber-like" material in the patties during preparations.
The raw ground beef burger patties were produced on March 14 and sold nationwide. They came in 10.7-ounce packages with 100% Grass Fed & Finished Beef Burger Patties, 85% Lean/15% Fat labels.
The USDA reports the recalled products also have an established number of Est. 6987 with a use/freeze by 4/11/23 on the package.
Officials say there have been no confirmed reports of adverse reactions due to consumption of these products. But anyone concerned about an injury or illness was advised to contact a healthcare provider.
Consumers have been told to immediately throw the recalled products away or to return them to the place of purchase.
Those with further questions about the recall can contact Nicole Schumacher with Pre Brands LLC. at 844-773-3663, according to the recall notice.
Copyright 2023 Gray Media Group, Inc. All rights reserved.