SEC looking to stop fans 'Storming The Field'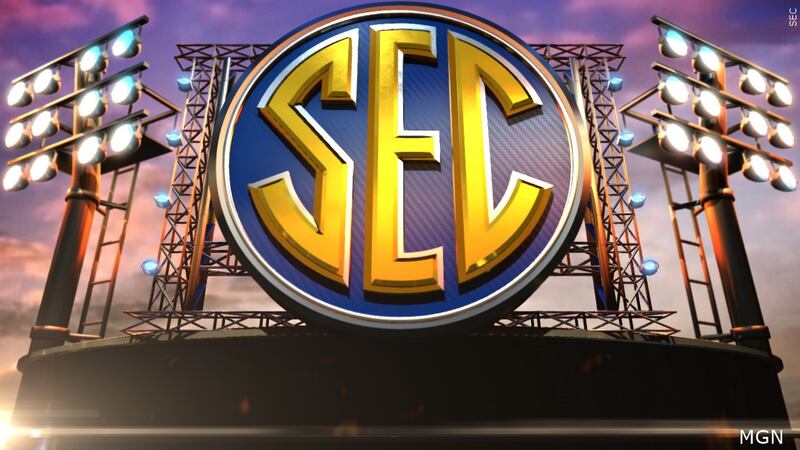 Published: Apr. 24, 2023 at 6:47 PM CDT
BRYAN, Texas (KBTX) - The Southeastern Conference has several things on its Spring Meetings' agenda and one of those items is figuring out how to stop fans from storming the field following a huge win.
It has everything to do with safety.
The league has a fine structure in place, but that has become laughable and like a badge of honor to have to pay.
The 12th Man has stormed the field twice in the last two seasons.
Back in November they came over the wall at Kyle Field following the Aggies 38-23 win over 6th ranked LSU. It was Texas A&M's final game of the year and capped off a frustrating 5 and 7 season.
Then the year before the Aggies stormed the field following Seth Small's last second field goal to beat top ranked Alabama 41-38.
According to a Sports Illustrated report, SEC Commissioner Greg Sankey has a trio of athletic directors working on options including Alabama A.D. Greg Byrne.
One of the severe options discussed was the home team losing its next home game against that opponent.
Copyright 2023 KBTX. All rights reserved.