Kitchen Pickin': This needs a surgeon general warning
Published: Apr. 5, 2023 at 8:31 PM CDT
EAST TEXAS (KLTV/KTRE) - Jeff is doing some reorganizing of his stuff and found some cool different finds this week, and Mama Steph brought in some pretty milk glass that you may have stuck in a cabinet at your house, too.
The Child mug
Jeff: I'm a nerd for Star Wars and a sucker for mugs. So here we are. Who knows if this is worth anything? Well, I just tried looking it up and I am simply astounded how many "Baby Yoda" coffee mugs are actually out there. Wow.
Steph: I went looking for this one on eBay this evening, out of curiosity. It originally came inside a set that had matching socks and a baby Yoda keychain, too. The socks are almost as cute as the mug!
Tupperware lime green canisters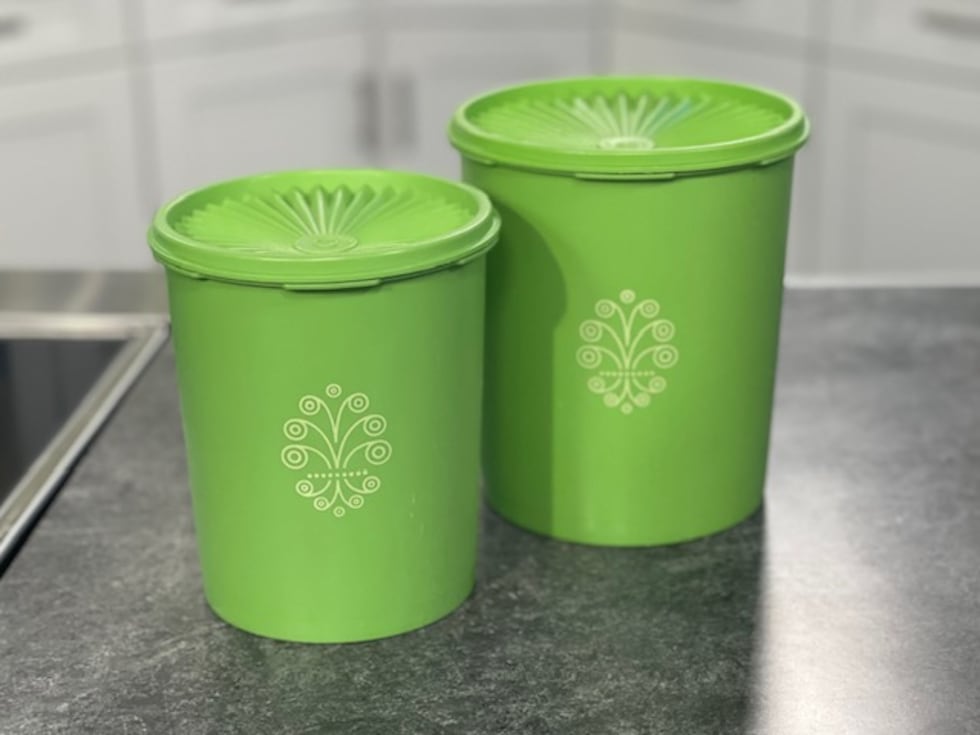 Jeff: These canisters from the 1970s have held up extremely well! It amazes me how someone can use something for 50 years and they're still in great condition. These are a style that's not easy to find so Mrs. Awtrey didn't mind paying up for them.
Steph: They are such a vibrant color. I don't blame Cheryl for not wanting to pass them up! These are the Tupperware Servalier line with sunburst lids for easy sealing. I believe they're from the '70s.
Pampered Chef crinkle cutter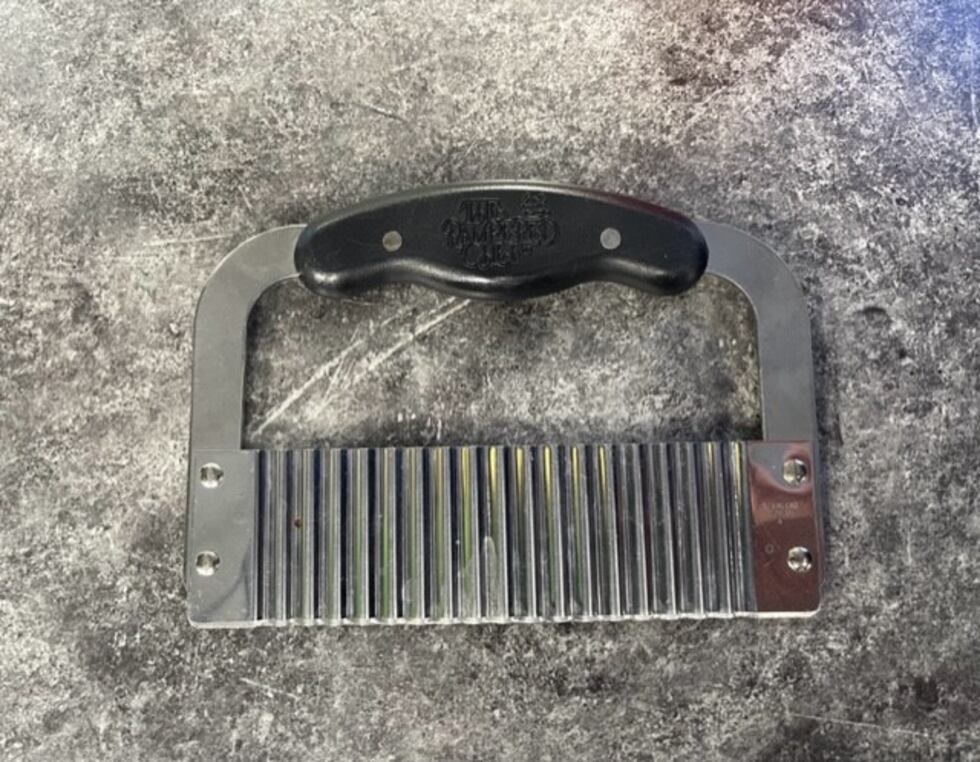 Jeff: I at first thought these were for cutting French fries exclusively but it turns out it's also a salad chopping knife. It doesn't really matter to me what it is because it's Pampered Chef and PC sells like hotcakes.
Steph: Judging by all the videos I'm finding on YouTube about these, they are really good for creating all kinds of fruit and vegetable creations. I think you have a good find here!
Avon measuring spoons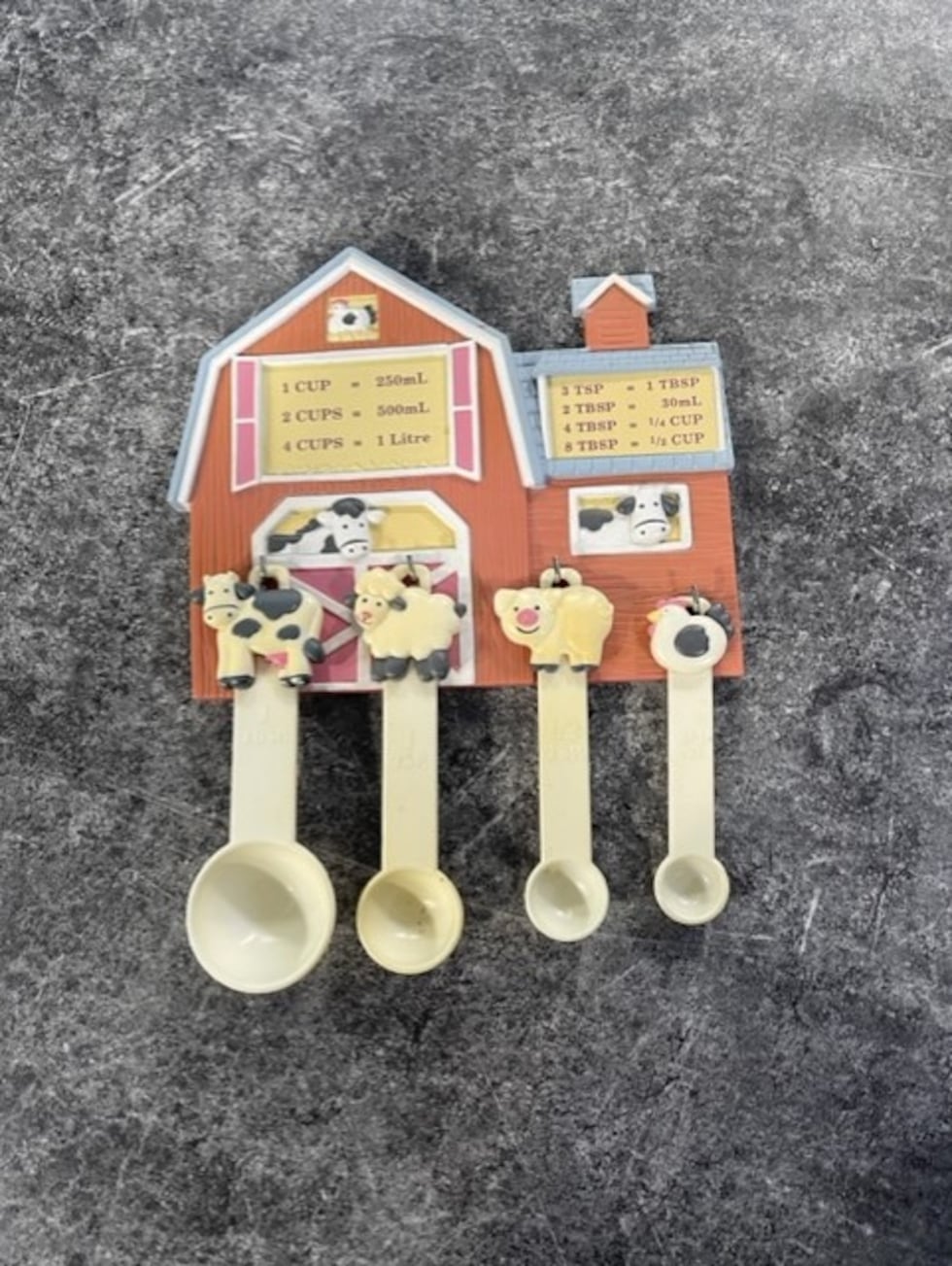 Jeff: A Google image search shows these fun measuring spoons were made by Avon in the 1980s. I can see this hanging on the side of a cabinet. The conversion tables are really handy. I bet the next owner of these doesn't even use them and just keeps them as decoration.
Steph: It really is an extremely cute set. I believe it'd get a child interested in learning to measure ingredients in a heartbeat. They're so cute! This is a first for me; I've never seen this set before. It's in excellent condition.
Marlboro insulated jug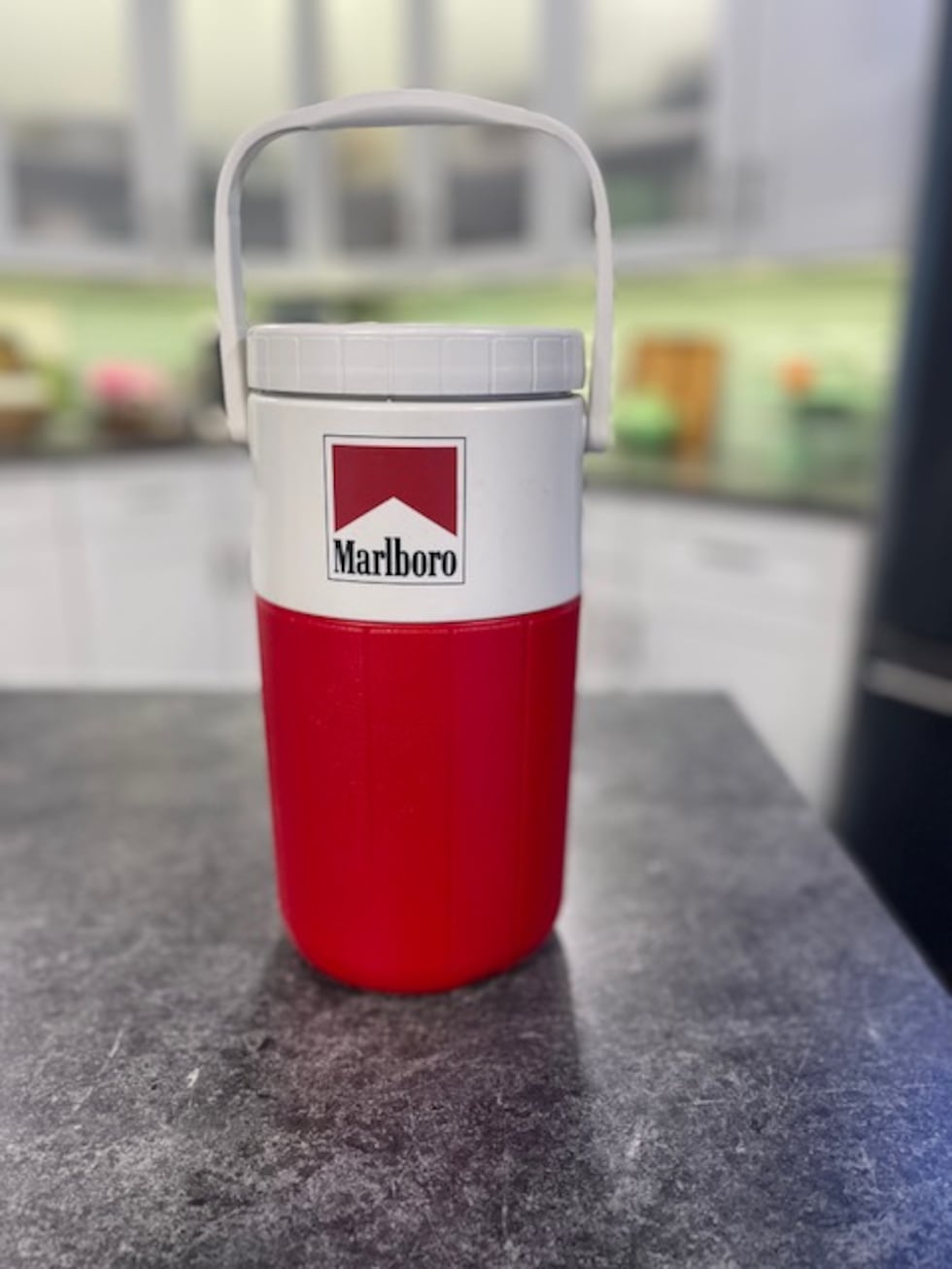 Jeff: I struggled over bringing this to show off, but I've brought uranium and toxic Shrek glasses before. But it's a drinking jug and that counts as a kitchen item. Marlboro is a big-time BOLO at garage sales. I believe these kind of promotional items stopped in the 1990s. But if you see a Marlboro jacket or backpack, be sure to pick it up, if the price is right.
Steph: It definitely seems like it'd be a great collectible to sell. Fans of their racing teams over the years, especially, might want to snatch something like this up.
Milk glass vases
Steph: I love these milk glass bud vases! I decorate with them in the kitchen and dining room, so that's how they count as kitchen items, Jeff. My mom had one of the ones in the back; those two are Hoosier glass from the '70s. The one in front is by Anchor Hocking, possibly earlier than the '70s. These are an easy to find and easy to afford collectible that you can decorate your house with, no matter your style.
Jeff: I have to give Steph a hard time over exactly how a vase counts as a kitchen item. Do items in the kitchen count as a kitchen item? If so, I may have to start bringing baseball caps and keys. That aside, milk glass is a pretty common find on the yard sale trail. A person would have a pretty easy time making milk glass a theme for their home without busting their budget.
Copyright 2023 KLTV. All rights reserved.