Foster mom hopes for the right family for joyful East Texas 6-year-old, Aurora
Published: Apr. 5, 2023 at 5:59 PM CDT
|
Updated: Oct. 4, 2023 at 11:23 PM CDT
CANTON, Texas (KLTV) - Her joyful nature and endless energy are just two of the more obvious qualities of Aurora, 6.
"She is really a fun kid to have," said Foster mom Yvonne Dixon. "She just needs some attention."
We followed her along as she bounced from games to toys to inflatables at Slide N Bounce Rentals in Canton.
"She watches other kids and imitates really good," said Dixon. "If somebody climbs up on the top of the mountain there, she'll be right behind them."
That's exactly what we witnessed as she followed Dixon's grandson up the biggest slide in the room. Without fear, she decided to come down backwards and on her stomach. Dixon says she puts no limits on herself, despite having different abilities than most kids her own age.
"She's 6 years old. She was born very premature.. and she has a chromosome disorder, so some of the results of that is some lung issues and she has no language."
Even without words, Aurora's emotions are no mystery.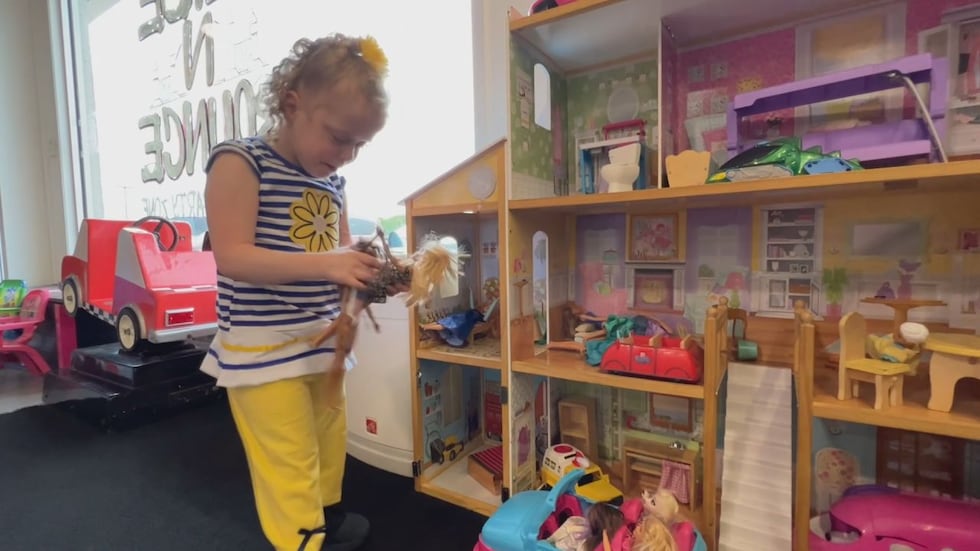 "On her face she tells us whether she likes something or not," explained Dixon. "If she doesn't like something, she will fuss a little bit, but for the most part she's just happy."
Dixon tells us her unique need, including using a G-tube to eat, aren't something a family should stray away from. She describes her every quality as a "blessing."
"I think pretty much any kind of family would do good with her, as long as you have the energy to keep up with her," said Dixon. "Our whole goal is to find a really good family that will love her and take care of her the way she deserves to be treated."
To learn more about Aurora, click here, to view her profile and caseworker contact information on the Texas Adoption Resource Exchange. TARE ID: 95748
Copyright 2023 KLTV. All rights reserved.