U.S. Rep. Nathaniel Moran decries Trump indictment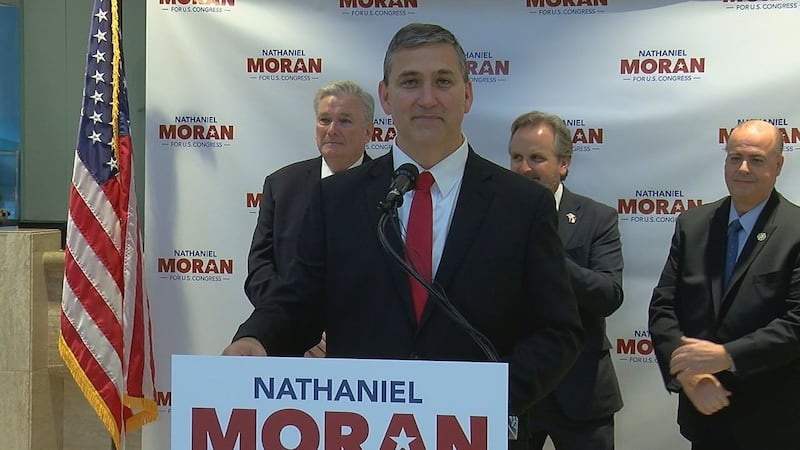 Published: Mar. 31, 2023 at 2:52 PM CDT
TYLER, Texas (KLTV) - An East Texas congressional representative has condemned the indictment of former president Donald Trump.
It was announced Thursday that Trump had been indicted by a Manhattan grand jury in connection with payments allegedly made during his 2016 campaign to keep quiet a sexual relationship with an adult film star, Stormy Daniels. The precise charges in the indictment have not yet been made public.
U.S. House Representative Nathaniel Moran (R-Tyler), who was endorsed by Trump in his 2022 campaign to fill Louie Gohmert's vacated seat, decried the indictment in a social media post as a political witch hunt by "the left."
"District Attorneys should be front-line defenders of the Rule of Law," the statement read. "This week's indictment of President Trump by a Manhattan grand jury at the behest of Alvin Bragg is a sad reminder of the left's continued political use of government against conservatives. The witch hunts must stop."
Copyright 2023 KLTV. All rights reserved.