Texas Senate approves bill restricting which college sports teams transgender athletes can join
After final Senate approval, the bill will head to the Texas House where enough lawmakers have already expressed support to approve a similar bill. Gov. Greg Abbott has also said he supports the measure.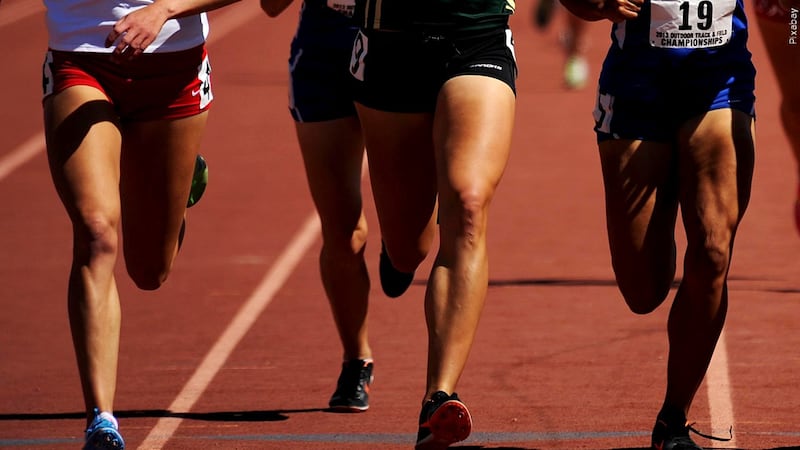 Published: Mar. 28, 2023 at 7:13 PM CDT
(TEXAS TRIBUNE) - The Republican-controlled Texas Senate gave preliminary approval to a bill Tuesday that would ban transgender athletes from participating in university women's sports.
Lt. Gov Dan Patrick said the bill will come up for final approval from the chamber Wednesday.
The legislation expands on a 2021 law that prohibits K-12 public school students from playing on sports teams that align with their gender identity. If it gets final approval from the Senate on Wednesday, it will move on to the Texas House, where a majority of state representatives have already expressed support for similar legislation.
"We are watching the denial right now of one of the most basic truths out there, which is a refusal to acknowledge the biological difference between men and women," said Sen. Mayes Middleton, R-Galveston, on the Senate floor Tuesday. "We hope every woman in this great state has a fair opportunity at athletic excellence through achievement and this bill protects that opportunity."
LGBTQ advocates say that argument is flawed and ignores that transgender students have varying athletic abilities that do not automatically guarantee an advantage. They argue the legislation discriminates against transgender students and further stigmatizes them.
Senate Bill 15 requires athletes to join the college sports teams that align with their sex assigned at birth, regardless of their gender identity. It provides whistleblower protections for people who report violations at a university athletics program and allows people to file civil lawsuits against a college or university if they believe the institution has violated the law.
The legislation allows female athletes to participate on men's sports teams if a school does not have a women's team for the same sport. The legislation would also prevent transgender athletes outside of Texas from participating in competitions that are hosted in the state.
The proposal has broad conservative support across the Texas Legislature. It is a priority for Patrick, and every Republican senator except Sen. Brian Birdwell, R-Granbury, is listed as authoring the bill. In early March, a majority of Texas House members signed on as co-authors to a similar bill from Rep. Valoree Swanson, R-Spring, giving it slightly more support to pass the 150-member House. Gov. Greg Abbott has also said he supports the measure.
The Williams Institute at the University of California at Los Angeles estimated in 2022 that 19,800 Texans between the ages of 18 and 24 identify as trans, approximately 0.71% of the country's population in that age group.
For more than a decade, the NCAA has allowed trangender women to participate in women's sports if they had at least one year of testosterone suppression medication to treat gender dysphoria.
But last year, the NCAA's board of governors adopted a new policy requiring the organization to determine the qualifications for trans athletes' participation in each particular sport under their umbrella.
LGBTQ advocates criticized the change, which was largely seen as the NCAA bowing to political pressure from critics who disapproved of the organization's decision to allow Lia Thomas, a trans woman, to compete on the women's swimming team at the University of Pennsylvania.
The new policy is still being phased in. As of now, trans athletes who want to participate in college sports must meet previous policy requirements set in 2010 and report their testosterone levels at the start of the season and six months into competition.
In 2021, the NCAA board said it would not host championships in states that discriminate against transgender athletes. If the Texas Senate's bill passes, it could impact whether the NCAA will host future championship events in the state. This year, the women's basketball Final Four championship is in Dallas, and the men's will be in Houston.
The NCAA has not commented on SB 15 or taken a position on similar legislation that has passed across the country.
Legal experts say the legislation could open up universities to Title IX lawsuits. In 2021, the Biden administration said that law, which was created more than 50 years ago to prohibit discrimination on the basis of sex, applies to LGBTQ students. The U.S. Department of Education said it would enforce the law in cases of discrimination based on sexual orientation and gender identity.
But there is a push to combat that position. Earlier this month, the U.S. House Education and Workforce Committee approved a bill that would amend Title IX to require student athletes to participate on sports teams based on their sex assigned at birth.
Copyright 2023 KWTX. All rights reserved.