City of Waco says no major incidents reported during Trump rally
The site was cleaned by organizers and the bill paid in full, city says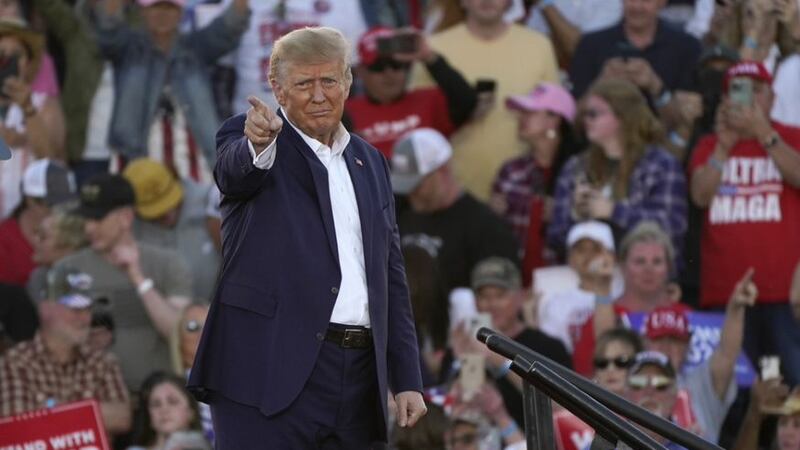 Published: Mar. 28, 2023 at 4:25 PM CDT
WACO, Texas (KWTX) - City of Waco officials on Tuesday announced a final, post-event report indicates in between 12,000 and 15,000 people attended the Donald J. Trump for President 2024 campaign event at the Waco Regional Airport on Saturday, March 15.
"No official count was recorded" because event organizers did not track the attendance, the city said, adding "no major issues were reported at the event."
KWTX confirmed the City of Waco billed the campaign nearly $61,000 for property usage and traffic/public safety services. "The bill was paid in full prior to the event. No balance remains," the city said Tuesday.
Although the Waco Police Department did not report any major security incidents, first responders provided assistance during several heat-related incidents involving. guests.
The city said traffic congestion was reported along Steinbeck Bend and Airport Road during the "peak arrival time" between 11 a.m. and 4 p.m.
The airport parking lots were cleared approximately 60 to 90 minutes after the rally ended.
"Event organizers removed equipment and cleaned the site Saturday night and throughout the day on Sunday. All equipment and trash have been removed from the site. No damage to the grounds was reported," the city said, "The event did not cause any disruption to the standard flight schedule at Waco Regional Airport."
Copyright 2023 KWTX. All rights reserved.