Authorities release name of suspect in Lufkin skating rink shooting
Published: Mar. 26, 2023 at 10:39 AM CDT
LUFKIN, Texas (KTRE) - One person is in custody Sunday morning following a shooting at an East Texas roller rink.
The shooting happened around 6 p.m. Saturday inside Skate Ranch, according to a post from the Lufkin Police Department.
Derrick Jamar Smith, 36, of Lufkin, is accused of firing a round at John Wade, 40, of Lufkin, following a verbal argument that began in the birthday-party area, according to a release from City of Lufkin Communications Director Jessica Pebsworth.
Wade suffered a graze wound to the abdomen but did not require a hospital, Pebsworth said. He was checked out by Lufkin Fire paramedics who responded to the scene.
Smith fled the business as a passenger in a white SUV following the shooting but was taken into custody minutes later in a traffic stop less than a mile from the Skate Ranch on Lotus Lane, the release stated.
"This wasn't a random act," Pebsworth said. "The victim in this case was targeted due to an ongoing domestic situation."
Police said one child was "upset" by the incident and was taken to the hospital by ambulance for breathing issues. No other injuries were reported.
Skate Ranch released the following statement on its Facebook page Saturday:
"Skate Ranch has always prided itself on being a safe, family environment, and we will continue to be so with a few changes. Unfortunately, (in) this day (and) age we will have to install a walk-through metal detector. No one should feel it's okay to bring a weapon, of any kind to a family-fun center, and feel so threatened they need to use it. We will also require adults invited to birthday parties be listed on the guest list. Uninvited adults are not welcome. This will slow down our lines to get into the building, but we will start letting people in earlier, and I think you can agree it's worth the time."
Smith has been booked into the Angelina County Jail on a charge of aggravated assault with a deadly weapon. His bond is set at $75 thousand.
The release said Smith has been arrested four times in Angelina County on charges including aggravated assault with a deadly weapon, assault/family violence causing bodily injury, and evading arrest with a vehicle.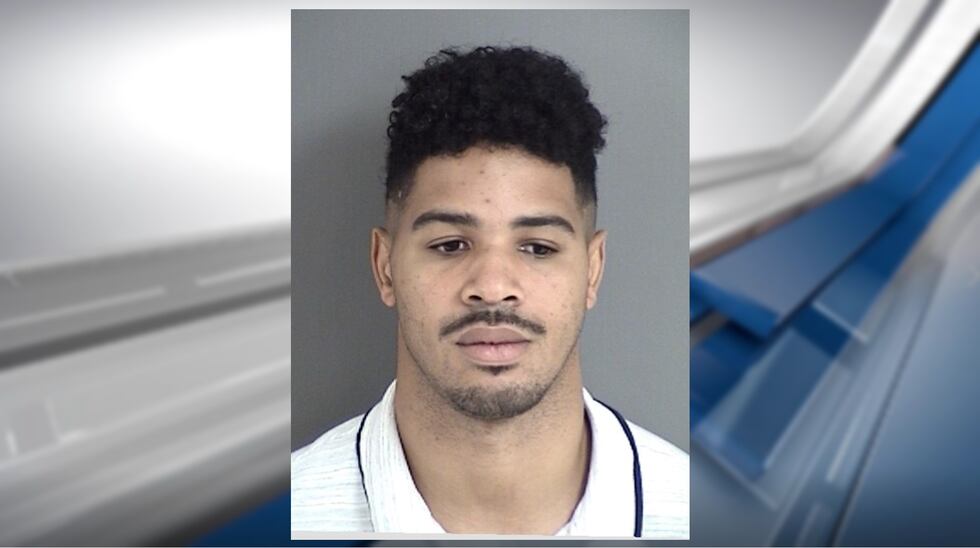 Copyright 2023 KTRE. All rights reserved.