German journalist learns about local journalism in U.S. through partnership with KLTV
Updated: Mar. 24, 2023 at 7:43 PM CDT
TYLER, Texas (KLTV) - An exchange program for American and German journalists is building bridges of understanding through the field of broadcasting.
A news presenter for a regional public TV network in eastern Germany just spent a week embedded in the KLTV newsroom, the largest news organization in East Texas.
Janett Eger, a journalist with Mitteldeutscher Rundfunk (MDR), presents the nightly news for Leipzig, Saxony and the surrounding states.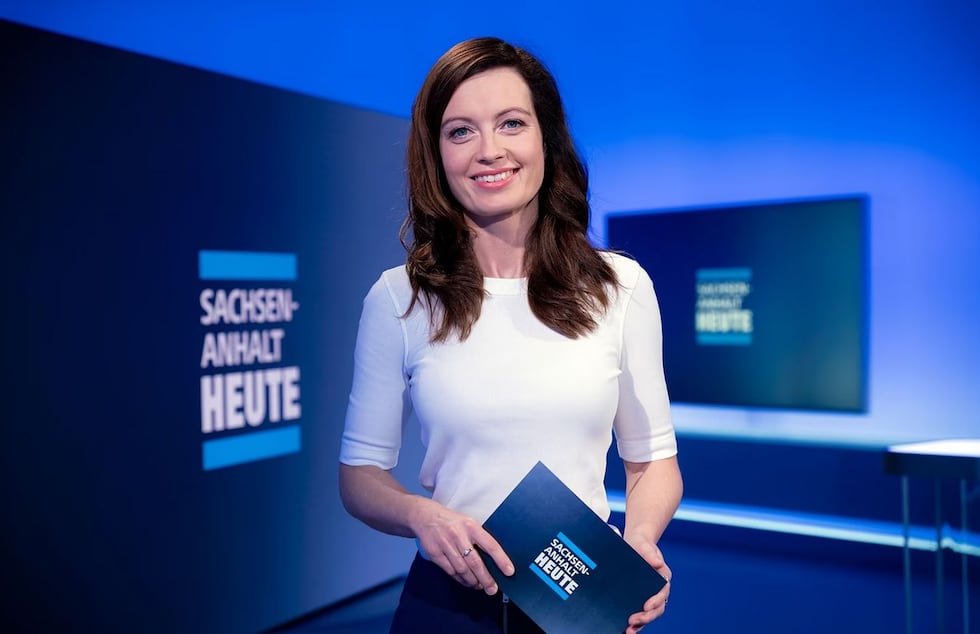 Eger is participating in a fellowship with the RIAS Berlin Commission, which has organized exchange programs for more than 1,900 journalists since 1993.
RIAS is the acronym for Radio in American Sector, a U.S.-funded station that broadcast information and music across East and West Germany during the Cold War, first via radio and later as a TV network, before it was shut down after German reunification.
Eger, part of a cohort of 10 Germans traveling across the U.S. this month, also spent two weeks in Washington, D.C.; Lancaster County, Pennsylvania; and New York City; meeting with German and American journalists and lawmakers, as well as visiting think tanks and other points of interest.
Some of the journalists have visited the U.S. before, while others are making their first trip. Regardless, Eger says American influences abroad make it feel like a very familiar place.
"When we come to the United States, it's kind of (like) we have already been here because of all the movies and series we've grown up with," Eger said.
Once in East Texas, Eger learned about the importance of local journalism in America by working alongside KLTV's team of producers, anchors, reporters, photographers, digital content producers, and news managers.
Eger says she was impressed by the versatility of the station's journalists.
"You have a very good connection to your viewers and your audience because of East Texas Now, for sure. This is also kind of different (for me). It's a very close connection. Your audience can always write or chat with you."
KLTV anchor Lane Luckie participated in a RIAS fellowship in Germany in 2017 and was responsible for planning Eger's itinerary in East Texas. It also included a tour of the Tyler Azalea and Spring Flower Trail, the Tyler Rose Garden, Tyler State Park, the Kilgore oil derricks, buying a pair of cowboy boots, and sampling Texas cuisine.
Each day of her itinerary explored the innovative ways technology is incorporated into digital news gathering. She learned about the station's television broadcasts and digital platforms, which include streaming channel East Texas Now, websites, social media, and 9 mobile apps dedicated to news, weather, high school football, Spanish language news, as well as cooking.
Meetings with News Director Joe Terrell and Executive Producer Sarah Thomas provided valuable insight about the current landscape of the broadcast industry and the challenges and opportunities for local journalism.
Eger accompanied KLTV anchor and reporter Blake Holland to a Smith County Commissioners Court meeting, where Smith County Sheriff Larry Smith presented the results of a consulting firm's study of operations at the county jail. After the meeting, Eger visited with Smith County Judge Neal Franklin.
While in East Texas, Eger also conducted research and interviews for a documentary looking at the differences in firearms laws in the two countries.
"I was very excited to come to Texas because your gun rights over here are totally different. So I had the opportunity to talk to many very interesting people."
She visited a gun show at Longview's Maude Cobb Convention Center, participated in a demonstration at a shooting range, and met with Tyler Chief of Police Jimmy Toler.
Eger is the sixth RIAS fellow hosted by KLTV.
RELATED:
+ International exchange program brings German journalist to KLTV newsroom
+ Post-war American radio station in Berlin lives on in trans-Atlantic exchange program
+ KLTV anchor Lane Luckie to participate in broadcast journalist exchange abroad
Copyright 2023 KLTV. All rights reserved.