Tyler police arrest two in connection with apartment complex deaths
Published: Mar. 24, 2023 at 1:42 AM CDT
|
Updated: Mar. 24, 2023 at 7:08 PM CDT
TYLER, Texas (KLTV) - Two arrests have been made in connection with a shooting at a Tyler apartment complex.
According to Tyler Police Department Public Information Officer Sgt. Andy Erbaugh, two warrants were obtained Friday for Aaron Johnson, 20, and Nicholas Hudson, 18. Johnson has been charged with capital murder and was given a $2 million bond, while Hudson has been charged with two counts of murder and was given a $1 million bond for each charge. Both were booked into the Smith County Jail.
Around 9:50 p.m. Thursday, Tyler Police officers responded to the Royal Crest Apartments on Sybil Lane, off Paluxy Drive. Two victims in a vehicle had multiple gunshot wounds and were deceased. Police say they are Donovan Dodd, 19, and Ladarius Jackson, 17, both of Athens.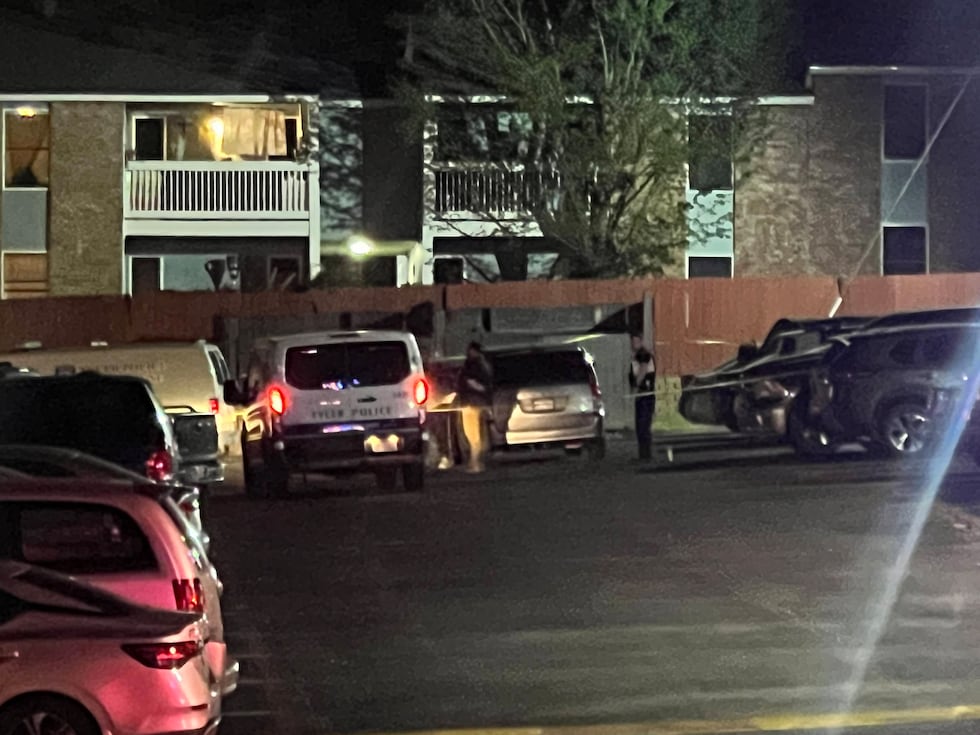 According to a news release, a short time later, officers were called to a home on Park Place, across from the apartment complex, reporting a third person had been shot in the earlier incident. The man was taken to a Tyler hospital with unknown injuries. He has since been released.
Information on a possible suspect was not immediately released.
Tyler Police are asking anyone with information on this case to call (903) 531-1000.
Copyright 2023 KLTV. All rights reserved.