Mark in Texas History: Pre-Civil War town of Flora represented with state marker
Published: Mar. 18, 2023 at 10:48 AM CDT
SMITH COUNTY, Texas (KLTV) - One small Smith County community began as a post office and is now home to a historical marker.
Back in 1845, a man-named James Beene settled in an area four miles northwest of Lindale. Three years later, he opened a post office called Flora. Nearby farms were bought by another family, and the area began to flourish.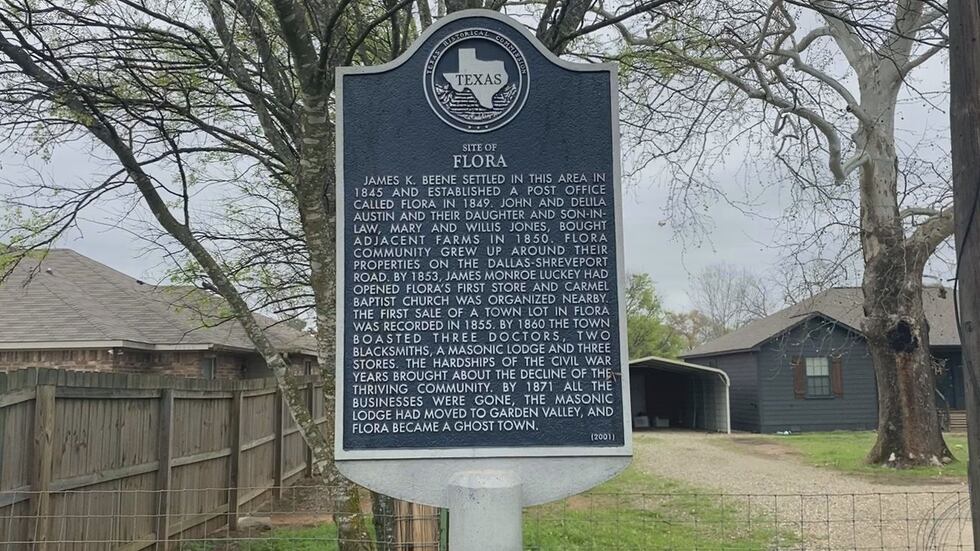 By 1853, Flora's first store opened. Soon after, the Carmel Baptist Church nearby was organized, and the Flora community continued to grow. By 1860, there were three doctors practicing there. There were also two blacksmiths creating just about everything made of metal, and three stores were open.
The hardships of the Civil War, from 1861 to 1865, set in and this once-thriving community began to decline. By 1871, all of the businesses had closed. The masonic lodge moved to Garden Valley, and Flora became a ghost town.
In 2001, the Texas Historical Commission put this marker up on Old Mineola Highway. If you'd like to check it out, it's located at 19616 Old Mineola Highway in Lindale, just west of Lem Pool Road.
There are eight other markers within six miles of this one, so you might plan to spend some time to see them all.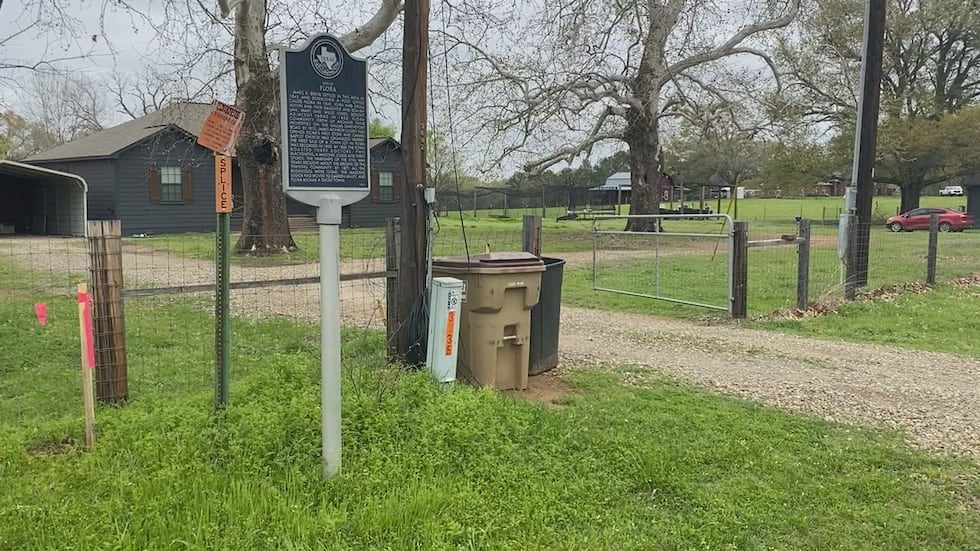 Copyright 2023 KLTV. All rights reserved.