Xcel Energy seeks approval for electrical vehicle charging stations in Texas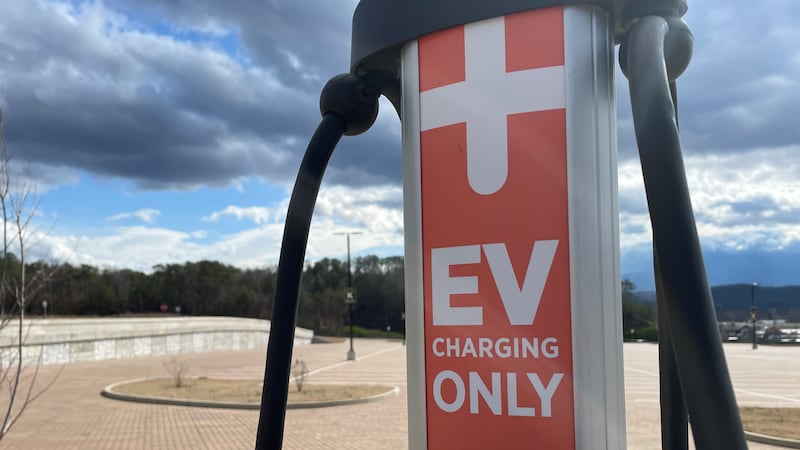 Published: Mar. 16, 2023 at 10:37 PM CDT
|
Updated: Mar. 16, 2023 at 11:22 PM CDT
AMARILLO, Texas (KFDA) -Xcel Energy is seeking approval to offer company owned electric vehicle charging stations for electric car owners.
Southwest Public Service Company and Xcel Energy recently filed a proposal to offer electric charging stations to electric vehicle drivers and rebates for customer owned chargers in Texas.
John Luciano, owner of Street Volkswagen of Amarillo says he can actually see increasing electric car sales, benefiting car dealerships.
"I know for sure it wont hurt and it could help. It could help some of that anxiety that comes along with this," says Luciano.
He goes onto say having the Xcel Energy charging station option could be another selling point when buying an electric car.
"For us as a dealership, it's really good because it gives us options, and people love that if you're already scared enough buying a car," says Luciano.
Back in February, Southwest Public Service Company or SPS filed an application for authority to change its rates to hopefully offer a perk for electric car owners in Texas.
"SPS seeks approval to offer utility-owned home charging equipment and rebates for customer-owned chargers for electric vehicles," stated the Public Utility Commission of Texas.
Luciano says he believes if this is implemented, it could increase used electric car sales and help dealerships overall.
"I think this will definitely appeal to some people without a question, just the ease of it. I don't care. I don't want to spend $700 on a charger. I don't want to hire an electrician. I don't want to do that. So you're telling me that for an extra $7 a month, you'll come put a charger in my house and I'll charge my car and you'll give me a little something for that. I love it," explains Luciano.
However, he says customer's viewpoints on this will differ.
"Other people that are really into electric cars, they may look at it the other way. No, I want to control it. I want the lowest cost of ownership. So no, I'm gonna put mine in and I'm gonna control it and I'm gonna have it," says Luciano.
Right now, Luciano says he sells around eight electric cars a month, making up about 10% of his car sales.
"It's not for everybody, and it won't ever be for everybody. Will it ever get to 100%? No, and for me, all the things like Xcel stepping up and doing this, I think it gets us in that 40% range maybe in 10 years," says Luciano.
Wes Reeves with Xcel energy says it will likely be the first quarter of 2024 before anything is final.
Copyright 2023 KFDA. All rights reserved.