Jury selection starts for man accused of killing his wife in 2020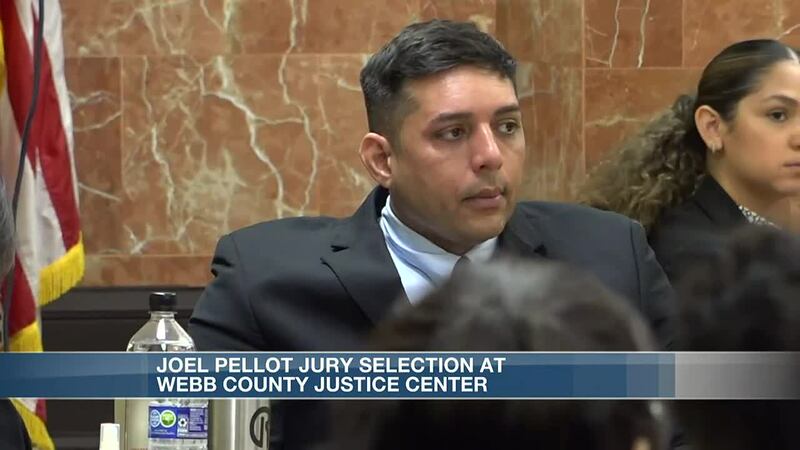 Published: Mar. 16, 2023 at 11:47 AM CDT
|
Updated: Mar. 16, 2023 at 11:00 PM CDT
LAREDO, Tex. (KGNS) - On Thursday morning, 126 people were summoned for jury selection at the central jury room -- inside the Webb county justice center. But only a few -- were selected as jurors for the Joel Pellot's trial.
On Thursday, before choosing the main jury, the 406th judicial district court judge Oscar Hale Jr. had to dismiss 8 of them, due to health concerns and even language barriers. Leaving a total of 118 potential candidates.
Pellot is accused of killing his wife Maria Muñoz back in 2020.
Pellot allegedly gave Muñoz a bottle of pills, which caused her death.
The remaining potential jurors, got a crash course from the defense and prosecutor teams on how the state legal system works...
It was a long but standard process, but at the end of the day, the state and the attorney of Joel Pellot chose 12 people who will determine his fate.
District attorney for Webb and Zapata County Isidro Alanis says he and his team expects justice to be served.
Alaniz mentions that the family of the victim will travel to Laredo from Puerto Rico to be present for the trial.
And according to the district attorney, it is expected that the trial starts next week.
For more headlines. click here.
Copyright 2023 KGNS. All rights reserved.