Proposal to ban abortions at six weeks advances in Florida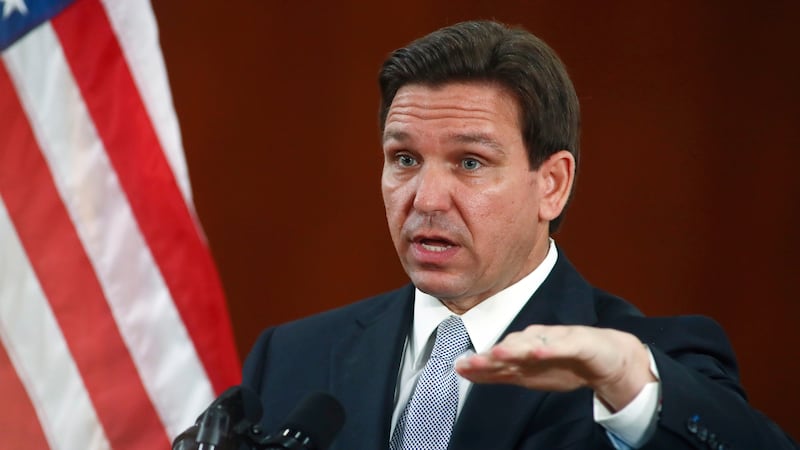 Published: Mar. 16, 2023 at 3:14 PM CDT
|
Updated: Mar. 16, 2023 at 4:07 PM CDT
TALLAHASSEE, Fla. (AP) — A proposal to ban abortions at six weeks in Florida received overwhelming approval from a state House committee Thursday with Democrats acknowledging there was nothing they could do to stop it from eventually becoming law.
The proposal is moving along while a ban on abortions at 15 weeks — signed into law by Republican Gov. Ron DeSantis last year — is still facing a legal challenge. The new proposal would only take effect if the current law is upheld and would make it a crime to provide an abortion past six weeks' gestational age.
"It's a bill that recognizes the importance and value of the life of innocent, unborn human beings," said Republican Rep. Jenna Persons-Mulicka said of her proposal. "The bill that's before you is not solely a reflection of my personal beliefs, but a result of listening in an attempt to build consensus around a policy that supports life."
The measure could give DeSantis, who is widely expected to run for president, additional fodder to woo conservative voters. The governor has indicated he will back the proposed ban.
There would be an exception to save the life of the woman and exceptions in the case of pregnancy caused by rape or incest until 15 weeks of pregnancy. In those cases, the woman would have to provide documentation such as a medical record, restraining order or police report.
Opponents said that by the time a woman finds out she's pregnant, it's either too late to get an abortion or there's too little time to arrange one, especially for victims of rape and incest. They said trying to obtain an abortion will be even more difficult for women in rural areas with limited health care.
"This bill is too restrictive. The amount of paperwork that a woman has to go through to show that they are raped is retraumatizing," said Democratic Rep. Robin Bartleman, adding most rapes aren't reported.
But she also recognized that Republicans will get what they want.
"You are going to have the votes, you have a supermajority. There will essentially be an outright abortion ban in the state of Florida," she said. "I can do math."
The House bill has one more committee stop before being heard by the full chamber. A similar Senate bill has been assigned to two committees and will be heard for the first time next week. The House and Senate leaders have expressed support for the legislation.
Copyright 2023 The Associated Press. All rights reserved.