Man files lawsuit against Buffalo Wild Wings, claims 'boneless wings' are actually nuggets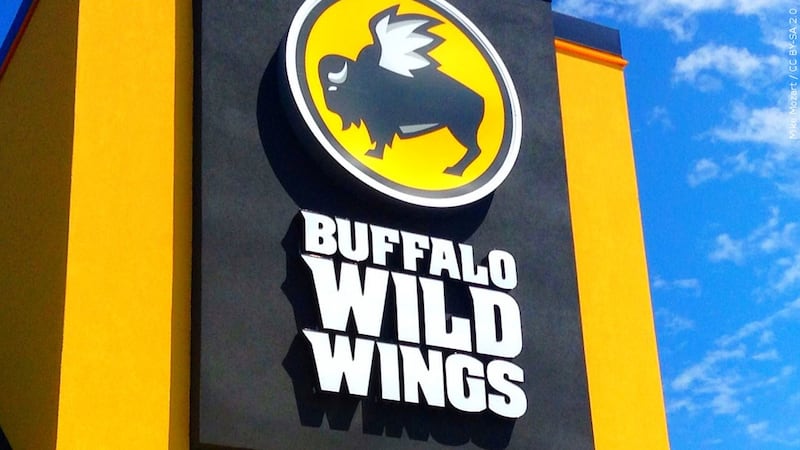 Published: Mar. 13, 2023 at 8:30 PM CDT
CHICAGO (Gray News) – A man has filed a class action lawsuit against Buffalo Wild Wings accusing the restaurant chain of false advertising in regards to their boneless chicken wings.
In the lawsuit, the plaintiff, Aimen Halim, claims Buffalo Wild Wings and its parent company Inspire Brands, Inc. uses false and deceptive advertising for its boneless wings.
Buffalo Wild Wings customers are led to believe that the boneless wings are made from the wings of the chicken and have been deboned. However, the boneless wings are actually slices of chicken breast meat deep-fried like chicken wings, according to the lawsuit.
According to the complaint, the boneless wings are actually nuggets and not wings, making it a "clear-cut case of false advertising" that should not be allowed.
The lawsuit also said "consumers should be able to rely on the plain meaning of a product's name and receive what they are promised," and that the restaurant chain should correctly label its product as "boneless chicken" or "chicken poppers" to prevent consumers from being misled.
The complaint stems from a January purchase by Halim at a Mount Prospect, Illinois, Buffalo Wild Wings. Had Halim known the boneless wings were not actually wings, he would have not made the purchase or paid less for them, according to the lawsuit.
As a result, the lawsuit claims Halim suffered a financial injury due to the alleged false advertising.
Buffalo Wild Wings currently has more than 500 locations in the United States as well as more than 50 international locations.
Due to the rising price of chicken wings, the lawsuit claims labeling its products as "boneless wings" would help the restaurant chain to make a profit off of the lower-priced white meat of the other parts of the chicken.
In a tweet in response to a WGN request for comment, Buffalo Wild Wings responded saying:
"It's true. Our boneless wings are all white meat chicken. Our hamburgers contain no ham. Our buffalo wings are 0% buffalo."
The plaintiff claims that other nationwide chains, including Papa Johns and Domino's, call their boneless chicken products something other than "wings," whether that be poppers or something else, so no issue is taken with these other restaurants.
Copyright 2023 Gray Media Group, Inc. All rights reserved.